Impossible Foods announces $108m funding for plant-based burger
California-based company has raised $108m in financing from investors to support the development of its plant-based food products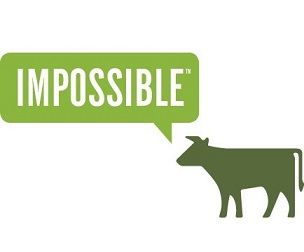 California-based Impossible Foods announced on Tuesday that it has raised $108 million in financing from investors to support the development of its plant-based food products.
Impossible Foods, founded by Patrick Brown, a Stanford Biochemistry professor, creates foodstuffs such as cheese, milk, bacon, steak and chicken using only plant-based products.
The Impossible Burger is the company's first product, and will launch in the U.S. next year.
Impossible Foods claims raising animals for food is an inefficient practice that results in significant deforestation and greenhouse gas emissions, and the company is aiming to feed the world's growing population using plant-based foods.
A statement from the company said: "Livestock is an antiquated technology…Our mission is to give people the great taste and nutritional benefits of foods that come from animals without the negative health and environmental impact."
The statement added: "We looked at animal products at the molecular level, then selected specific proteins and nutrients from greens, seeds, and grains to recreate the wonderfully complex experience of meats and dairy products."
The food is made directly from plants, so contains no cholesterol, hormones or antibiotics and has no chance of being contaminated by bacteria from a slaughterhouse.
The $108 million in Series D financing was led by UBS and with participation from Viking Global Investors, among others.
Earlier round investors, including Horizons Ventures, Khosla Ventures and Bill Gates, also participated.
Patrick O. Brown, M.D., Ph.D., founder and CEO of Impossible Foods, said: "This latest financing ensures that we have more than enough runway to bring our first products to market… We are grateful to our visionary investors, whose support will enable us to transform the global food system by providing consumers with delicious and sustainable meat and dairy foods made directly from plants."
Samir Kaul, partner at Khosla Ventures, said: "To achieve a sustainable future, we need to further invest in companies like Impossible Foods that minimize the environmental impact of our food system through innovation without compromising taste."
Based in Redwood City, California, Impossible Foods was founded in 2011 to offer consumers animal-free meat and dairy foods made directly from plants that use far fewer natural resources to produce than animal-derived foods.