Huge Welsh wind farm now comes with batteries included
One of the largest onshore wind farms in the UK now has battery storage co-located at the site.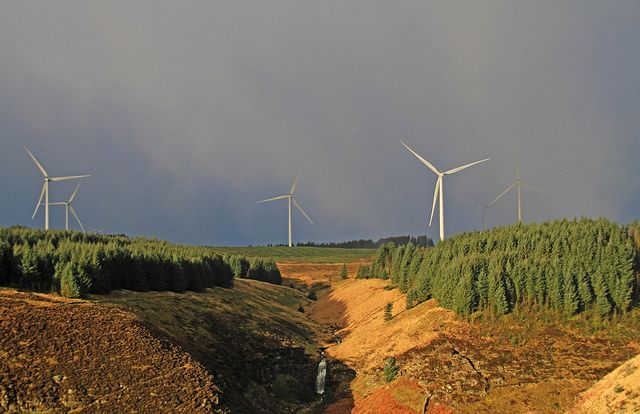 One of the largest onshore wind farms in the UK now has battery storage co-located at the site.
The Pen y Cymoedd wind farm, located in South Wales, has a capacity of 228 megawatts (MW), enough to power 188,000 households.
Before the project was completed last year, Swedish developers Vattenfall won a contract from the National Grid to also build an innovative battery device.
The 22MW facility will help the grid manage split-second changes in the supply and demand of electricity, making a small contribution to its overall reliability.
The new site contains five BMW-manufactured battery packs with a capacity of 33 kilowatts adapted for stationary use.
Gunnar Groebler, Vattenfall's senior vice president for wind energy said: "Vattenfall is on the road to a smart, digitalised future, free from fossil fuels. I can think of few other energy installations that better demonstrate what that future looks like than this battery installation."
Battery storage is becoming an increasingly familiar site at renewable energy sites, with a succession of new projects coming online within the UK this year. The technology is seen as key to the UK's transition to a low-carbon economy, and has received enthusiastic backing from the government.
Claus Wattendrup, head of solar and batteries, said: "This is Vattenfall's largest battery installation to date, where we make use of synergies at our existing wind farms sites – such as at Pen y Cymoedd. Hybrid renewable parks will play a larger role in the future and we are leading this development."
Rival energy company Ørsted announced last month its own large-scale venture into battery storage with the development of a 20MW site near Liverpool. The project is the Danish developer's first commercial investment in the technology.
Photo Credit: Mike Davies