Here Comes the Cavalry
Oil Supermajors Make Big Commitments to Green Hydrogen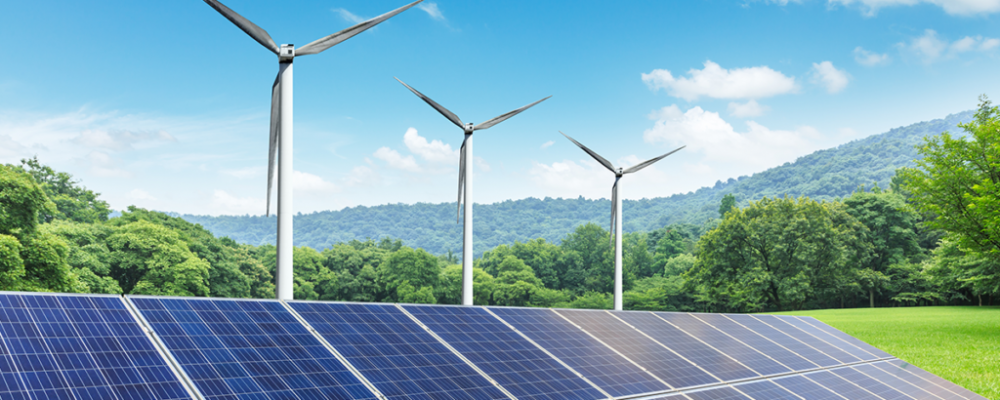 Big commitments to green hydrogen by oil supermajors provide tangibility to the emerging hydrogen age
In the past few weeks, two of the world's largest oil companies have taken large stakes in green hydrogen development projects, providing affirmation that the global trade of green hydrogen has the potential to emerge as 'the next LNG' (Liquefied natural gas).
British supermajor BP and French group TotalEnergies (TTE)* made big announcements in the same week, with BP taking a sizable stake in the Asian Renewable Energy Hub (AREH) project in Australia and TTE partnering with Indian industrial group Adani to take advantage of what it describes as a $50 billion opportunity in that country.
AREH is the largest proposed green hydrogen development in the world, a massive solar and wind project planned in a remote coastal region of the Australian outback in the northwest corner of the country. In buying a 40.5% stake and the operatorship of the $36 Billion project, BP immediately positions itself as a key emerging player in green hydrogen. BP renewable boss, Anja-Isabel Dotzenrath, EVP of Gas and Low Carbon Energy, said "stay tuned ... we are working on a couple more of these ... there is more to come"1 and called green hydrogen "the next LNG"2. The company's stated goal is to build a 10% global share in "core hydrogen markets" to accompany its commitment to building out renewable generating capacity.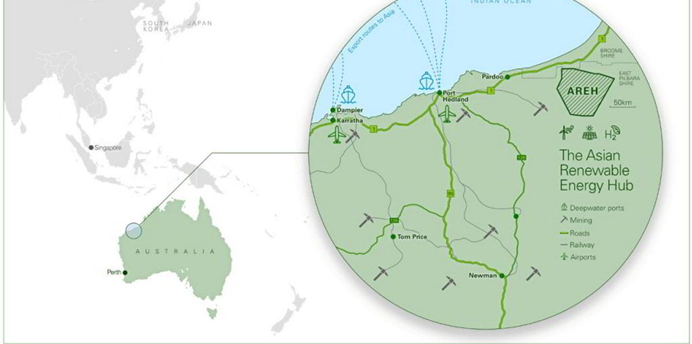 TTE announced that it was buying a 25% interest in Adani New Industries Limited (ANIL), which will serve as the exclusive platform across the hydrogen value chain of both TTE and Indian industrial group Adani for the production and commercialization of green hydrogen in India. India, an energy importer and net zero signatory, has aggressive renewable growth targets and sees green hydrogen playing a significant role in its evolving energy infrastructure. Total CEO Patrick Pouyanne says that TTE's entry into ANIL "is a major milestone in implementing our low carbon hydrogen strategy, where we want not only to decarbonize the hydrogen used in our European refineries by 2030, but also to pioneer the mass production of green hydrogen to meet demand, as the market will take off by the end of this decade."3 ANIL is both investing heavily in renewable capacity and will invest $5 billion in a green fertilizer facility.
Hydrogen is a combustible fuel with properties similar to natural gas that can be produced by electrolysis, a process of charging water with electricity. This allows for the production of a gaseous fuel using renewable power. Hydrogen, widely used in industrial processes and typically produced with a natural gas feedstock, is called 'green' (zero-emission) when it is made with renewable power sources. In a decarbonized world, green hydrogen is expected to be used as a transport fuel, an industrial and residential heat source, and a green industrial building block for industries including steel, cement, and fertilizer.
Large-scale projects like AREH are being developed in coastal access areas where there is economic potential for solar and wind power generation and will form part of an emerging merchant hydrogen industry that will look similar to the way LNG markets function today. Building and commissioning these projects requires long-duration offtake agreements, access to low-cost financing, and complex project management skills, all qualities possessed by the supermajor oil companies. As these large players enter into large-scale green hydrogen project pipelines they will bring the demand certainty, access to low-cost capital, and execution capabilities to deliver these mega-scale projects, and create substantial new growth pipelines for the leading entities. There are a handful of green hydrogen project developers globally and as per the comments of the BP executive, the supermajor oil companies are getting closer to making commitments across the development pipeline globally. The actions of BP and TTE will certainly catch the attention of their global peers.
The KraneShares Global Carbon Transformation ETF (Ticker: KGHG) seeks to invest in companies that are emerging as decarbonization leaders and believes that a valuation arbitrage is available for capture as incumbent industry players increasingly migrate capital investment plans towards greener growth areas within their industries. KGHG portfolio manager Roger Mortimer notes that "large incumbent energy and industrial players have many of the qualities required to succeed in the energy transition, including large existing operations and customer bases; the relevant project management skills; and adjacencies to emerging areas. A targeted strategy of investing in these companies, where management is committed to the energy transition, offers, in our opinion, the potential not only for significant environmental impact but also for superior growth and revaluation among the leading participants."
---
*KGHG holdings mentioned:
BP PLC (BP: LSE) is held in KGHG as of 6/23/2022 at a weight of 2.91%
TotalEnergies (TTE: EN Paris) is held in KGHG as of 6/23/2022 at a weight of 2.48%
Holdings are subject to change.
Citations
Recharge News,"'Stay tuned': BP renewables chief says more green hydrogen mega-projects on radar after Australia swoop", June 15, 2022
Recharge News, "'The next LNG' | Massive deals show supermajors' growing love for green hydrogen: analyst", June 15, 2022
TotalEnergies press release, "India: TotalEnergies and Adani Join Forces to Create a World-Class Green Hydrogen Company", June 14, 2022