Global solar coalition to raise $1trn
A global solar power coalition will raise US$1 trillion to boost renewable energy capacity around the world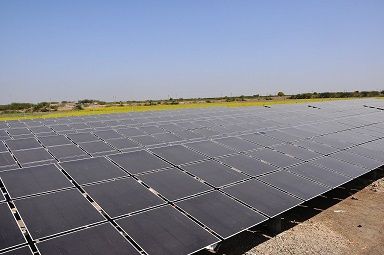 A global solar power coalition will raise US$1 trillion to boost renewable energy capacity around the world, according to the Indian Ministry of New & Renewable Energy (MNRE).
The International Solar Alliance (ISA) has a membership of over 120 countries and was launched by the Indian government.
The funds will be used for capacity building, developing innovative energy policies, implementing financial mechanisms for projects and for research and development.
The ISA was established by the Indian Government to improve cooperation between countries with significant solar power resources.
The first ISA international steering committee meeting was held Monday 18 January in Abu Dhabi, the capital of the United Arab Emirates, as part of the World Future Energy Summit.
The capital is expected to be raised mainly through international development banks and the World Bank.
Private sector companies could also be involved with the initiative and Fortum Energy, a Finland-based solar energy project developer, has expressed interest in participating.
The interim Secretariat of the ISA was inaugurated in India by Indian Prime Minister Narendra Modi and French President Francois Hollande recently.
President Hollande has also pledged €300 million from the French Development Agency for ISA.
India is planning to reach total solar power capacity of 100 gigawatts by March 2022 from the current total of 5 gigawatts.