Global asset manager to divest £20 million from fossil fuels
BMO Global Asset Management – one of the largest managers of ethical funds in the UK – has committed to divest £20 million ($26m) in fossil fuels within its £1.5 billion ($2bn) "responsible" funds range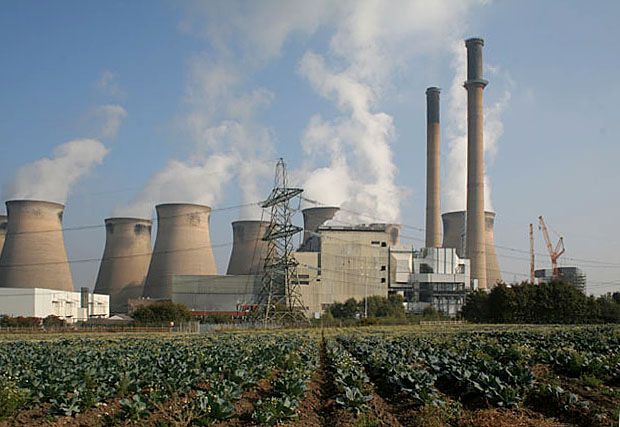 BMO Global Asset Management – one of the largest managers of ethical funds in the UK – has committed to divest £20 million ($26m) in fossil fuels within its £1.5 billion ($2bn) "responsible" funds range.
The approach has been adopted by five of its responsible funds, covering UK equity growth, UK income, global equity, sterling bond, and global emerging markets equity.
Shares in Anglo-Australian mining giant, BHP Billiton, will be among those sold.
The policy will then be rolled out across all of its responsible funds – which manage approximately £1.5 billion of assets – from 1 January 2020.
Vicki Bakhshi, Governance and Sustainable Investment Team Director at BMO, commented that investors are increasingly demanding action from asset managers.
She said: "We see a growing investor demand, from both institutions and individuals, for investment strategies that allow them to avoid investment in these companies, yet there is a distinct lack of choice for such strategies in the market."
She went on to say: "If all current known reserves are extracted and burnt, we know that the world would not meet the 2 degrees temperature limit established under the Paris Agreement. As such, we have come to the view that investment in companies with fossil fuel reserves is increasingly incompatible with the ethical and sustainability objectives of the responsible strategies range that we run."
Bakhshi asserted that BMO would use its voice to influence companies and policy-makers to adopt strategies to further the transition towards a global low carbon economy.
Globally, more than $5.5 trillion of institutional assets have committed to some form of divestment and roughly one-third of investors in the UK would like a fossil-free option for their savings.
Last month, AXA Investment Managers announced their plans to divest €177 million ($193m) from fixed-income portfolios as a result of its new coal policy, relating to companies that derive 50 per cent or more of revenues from coal-related activities.
The divestment announcement is set to become effective from 30 June 2017 and will apply to 99.5 per cent of AXA IM's €714 billion ($779bn) portfolio, specifically relating to mining and electric utilities companies.
Join leading asset managers at the Innovate4Climate, Finance and Markets week will be held in Barcelona at the Fira de Barcelona, on 22-26 May 2017, organised by the World Bank Group. Innovate4Climate will be the global platform uniting leaders from across policy, multilateral, business and finance sectors to create the partnerships needed to unlock the trillions.