Fairphone launches new sustainable smartphone
Fairphone have announced the launch of their new sustainable smartphone.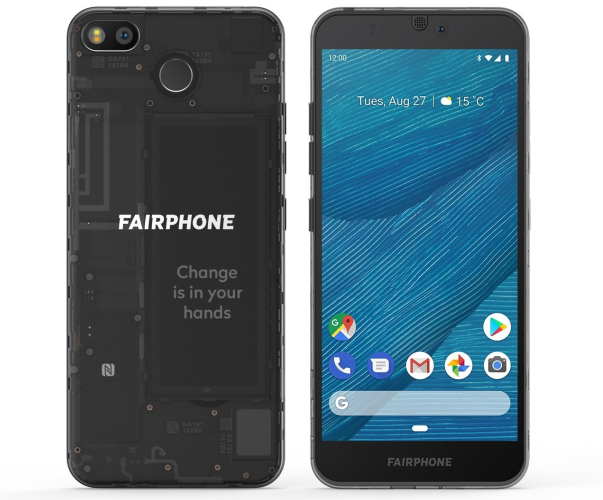 Fairphone have announced the launch of their new sustainable smartphone.
The Fairphone 3 smartphone has many sustainable and Fairtrade material components, with its production also striving to be as worker-friendly and environmentally aware as possible.
From a materials perspective, the phone is made with responsibly sourced and conflict-free tin and tungsten, recycled copper and plastics, and sources Fairtrade gold. Fairphone is also setting up an initiative for better sourcing of cobalt.
The phone has a modular design which allows it to be durable as well as easily repairable and upgradeable. This prevents broken or outdated phones from being thrown away as often as other phones.
Throwing away phones and buying new ones wastes materials which will end up being put in a landfill and also contributes to CO2 emissions.
Fairphone's research suggests that having and maintaining one of their phones could save around 30% of CO2 emissions in comparison to another smartphone due to their increased lifespan.
Fairphone also supports collection programs in countries like Ghana and will reward buyers for using their recycle program to return their previous phones.
The smartphone industry is also responsible for many human rights issues, but Fairphone hope that their much more sustainable method changes the industry to become more environmentally aware and treat workers better.
They are working with their final assembly partner to improve worker representation, health and safety and introducing bonuses for their factory workers as well as expanding upon their existing projects and introducing new initiatives to make sure everyone along the supply chain is treated fairly.
Fairphone CEO Eva Gouwens said: "We envision an economy where consideration for people and the planet is a natural part of doing business. We developed the Fairphone 3 to be a real sustainable alternative on the market, which is a big step towards lasting change. By establishing a market for ethical products, we want to motivate the entire industry to act more responsibly since we cannot achieve this change alone."
The Fairphone 3 will be released on 3 September. Visit their website to find out more.