EU supporting renewable energy in Cape Verde
€55 million fund will cluster of Islands in central Atlantic reach 50% renewable target and is part of wider EU African programme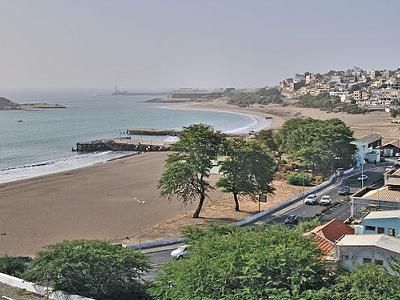 The European Union is creating a €55 million (£45m) fund for Cape Verde, part of which will be used to develop renewable energy projects.
Cape Verde (pictured right) is a cluster of islands in the the central Atlantic and lies 500km off the coast of Senegal. It will benefit from a new programme, launched by the European Commission, based on energy co-operation – which will cover the whole of Africa – and will be based in Cape Verde.
The country has an ambitious target of getting 50 per cent renewable energy in the electricity mix by 2020.
According to the European Commission, the country has minimal fossil fuel resources and electricity prices have reached unprecedented levels.
Andris Piebalgs, EU Development Commissioner said: "Energy in Cape Verde is crucial, for education and healthcare, for growth, tourism and even for the supply of water. In short, renewable energy is the country's main route towards growth and development.
"That's why our new Technical Facility is so important – by providing expertise and innovative solutions it will help to utilise abundant renewable resources such as wind and sun to give people on all of Cape Verde's islands reliable and cost-effective access to electricity and modern energy services through renewable energy."
Funding for the Technical Assistance Facility for the Sustainable Energy for All programme will be provided between now and 2020.