Energy companies form partnership to develop offshore carbon dioxide infrastructure
bp is joined by Eni, Equinor, National Grid, Shell and Total to form the Northern Endurance Partnership (NEP).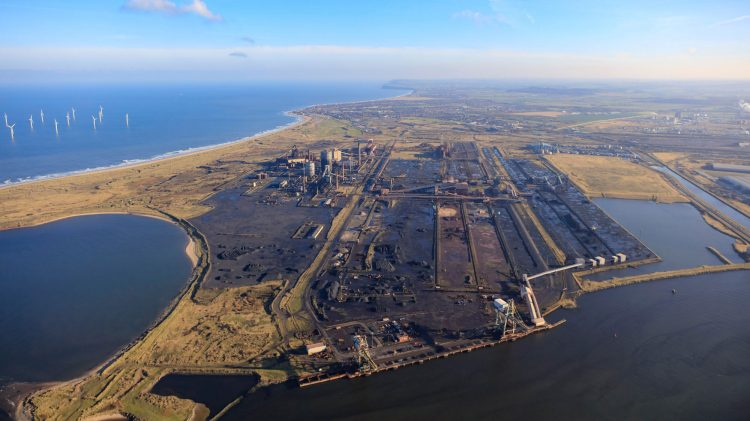 bp is joined by Eni, Equinor, National Grid, Shell and Total to form the Northern Endurance Partnership (NEP).
The new partnership will develop offshore carbon dioxide (CO2) transport and storage infrastructure in the UK North Sea, with bp as the operator.
NEP has submitted a bid for funding through the government's Industrial Decarbonisation Challenge for project that will serve Net Zero Teesside (NZT) and Zero Carbon Humber (ZCH) projects that aim to establish decarbonized industrial clusters in the UK's East coast.
Both NZT and ZCH aim to be commissioned by 2026 with realistic pathways to achieve net zero as early as 2030 through a combination of carbon capture, hydrogen and fuel-switching. If successful, these projects will allow decarbonization of nearly 50 percent of the UK's industrial emissions.
Grete Tveit, Senior Vice President for low carbon solutions at Equinor, said: "with our partners in the Humber, Teesside and the NEP we can deliver deep decarbonization of these major UK industrial clusters using CCUS and hydrogen, safeguarding jobs and helping develop world-leading low carbon expertise that can play a leading role in the UK's journey to net zero by 2050."
If NEP receives funding through Phase 2 of the governments Industrial Decarbonisation Challenge, it will be used to accelerate the development of an offshore pipeline network to transport captured CO2 emissions from both NZT and ZCH to offshore geological storage beneath the UK North Sea.
The £170 million Industrial Decarbonisation Challenge is part of the £4.7bn Industrial Strategy Challenge Fund set up by the UK government to address the biggest industrial and societal challenges using research and development based in the UK.
ZCH will be the world's first net zero industrial cluster - aiming to be complete by 2040- and be the UK's largest industrial cluster through low carbon hydrogen, carbon capture and negative emissions, known as carbon removal technology.
With its first project coming online as early as 2026, ZCH expects to capture at least 17m tonnes of CO2 emissions per year from projects across the Humber by the mid-2030s.
NEP's application follows the approval by the Oil and Gas Authority (OGA) of the addition of bp and Equinor alongside National Grid to the Endurance carbon storage licence.
Andy Lane, vice president of CCUS solutions at bp and managing director for Net Zero Teesside, said: "The formation of NEP is another significant milestone towards developing the offshore infrastructure that will be needed to safely transport and store CO2 from CCUS projects along England's East coast."
"The partnership and our joint bid demonstrate industry's willingness to come together and collaborate wherever possible to accelerate making CCUS a reality in the UK, helpig to decarbonize the local economy and contributing to the UK's climate goals."
Photograph: bp