Ecosphere+ and AIDER partner to bring indigenous voices to the heart of COP27
Partners Ecosphere+ and AIDER will this November support the attendance at COP27 of an indigenous-led group of climate leaders from the Peruvian Amazon. Made up of indigenous spokespeople, a forestry engineer and NGO staff, this diverse delegation will bring vital perspectives to COP27 to unearth much-needed dialogue around implementing effective and equitable solutions to climate change that are rooted in nature.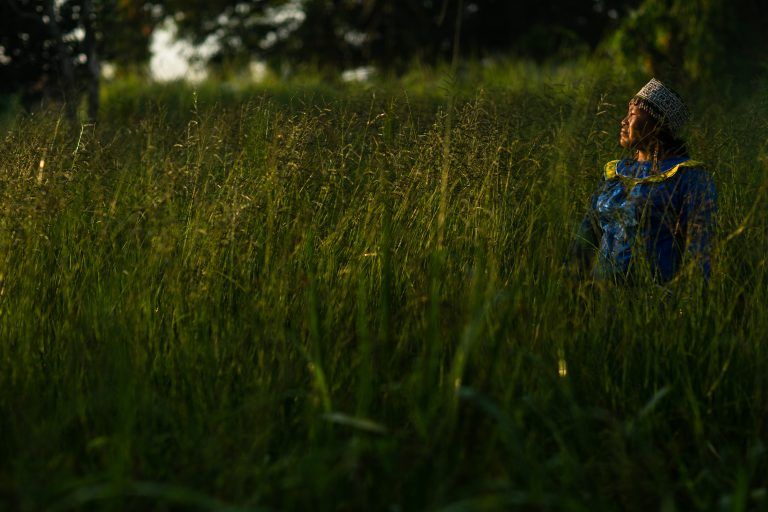 Ecosphere+ and AIDER, partners who together develop and bring to market some of the world's leading carbon projects, are dedicated to equipping local and indigenous communities on the front lines of climate change, ecosystem degradation and biodiversity loss. With generational knowledge and vital context, these communities are central to developing resilient and long-term solutions that truly work at the landscape scale. 'Natural climate solutions' (NCS) harness the power of nature to mitigate climate change, and are capable of delivering profound positive outcomes when developed with integrity and governed transparently.
Today, less than 5% of climate finance is allocated to solutions that through protecting and restoring nature, can deliver almost 40% of the emissions reductions needed to reach global climate goals.
Indigenous peoples protect 80% of the earth's biodiversity, but are hugely underrepresented when it comes to developing solutions to conserve our remaining forests, deserts and grasslands
Companies can support indigenous peoples by financing indigenous-led natural climate solutions and integrating high-quality carbon offsets into their net zero strategies through the voluntary carbon market
This COP27, it's crucial that the conference makes clear how high-quality, indigenous-led NCS projects can deliver effective and immediate climate mitigation, with meaningful environmental and social impact today for the long term. This is paramount if we are to build trust in the carbon market and mobilise the finance that is required to protect nature and meet our climate goals at the scale necessary.
Lisa Walker, CEO at Ecosphere+, said: "Indigenous communities are vital custodians of nature. The opportunity to conserve the earth's last intact natural ecosystems lies largely in how effectively we can equip indigenous peoples to lead and implement solutions. At COP27, this challenge must be a top priority. We're thrilled to be coming 'together for implementation' with our close partners at AIDER to ensure indigenous voices are heard."
Jaime Guillermo Nalvarte Armas, CEO at AIDER, said: "The forest is not only wood but a set of goods and services: agroforestry, medicinal plants, non-timber products, handicrafts, fauna; however, the most important thing is there's people who live in and from the forest. We have a duty to help indigenous people manage their forests sustainably, so we can all benefit from it. The challenge is always to let the forest be a forest."
Through speaking and engagement opportunities, the Ecosphere+ and AIDER delegation will shine the light on indigenous perspectives and provide a platform for key voices to be heard.