Dove launch new reforestation project helping to restore nature's real beauty 
Dove partner with the Rimba Collective in efforts to protect and restore 123,000 acres of rainforest in South-East Asia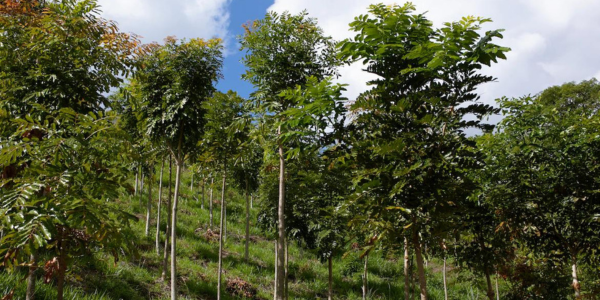 Dove partner with the Rimba Collective in efforts to protect and restore 123,000 acres of rainforest in South-East Asia
Dove Nature Regeneration Project – an initiative in partnership with the Rimba Collective will help protect and restore an area of forest eight times the size of Manhattan, while supporting local communities to thrive.
The project was made possible by the Unilever Climate & Nature Fund. Established in 2020, the Fund is a commitment to invest €1 billion over ten years in meaningful climate, nature, and resource efficiency projects, to transform the way Dove products are made and reach end of life.
Led by local NGOs that have established track records of working with communities in forest frontier areas, the Rimba Collective will provide training and seed capital to promote the sustainable management of natural resources in the regions it reaches.
In doing so, it aims to improve the livelihoods of 8,000 local people, through job creation and increased access to education, healthcare, clean water and sanitation.
The project will also support livelihoods based on forest-friendly commodities by improving productivity, enhancing product quality and providing better market access for local communities.
"At Dove, we believe beauty should make our world more beautiful, not less. But the beauty of nature is under attack, and climate change remains one of the biggest threats we face. As a global brand used by millions, our scale demands that we act urgently to protect nature – and play a critical role in the effort to stop climate change," explains Firdaous El Honsali, Dove Global Vice President, External Communications and Sustainability.