Coronavirus: The immediate effect on climate change
COVID-19 has suspended normality across the globe. With everyone's attention now focused on fighting the virus, what does this mean for the fight against climate change?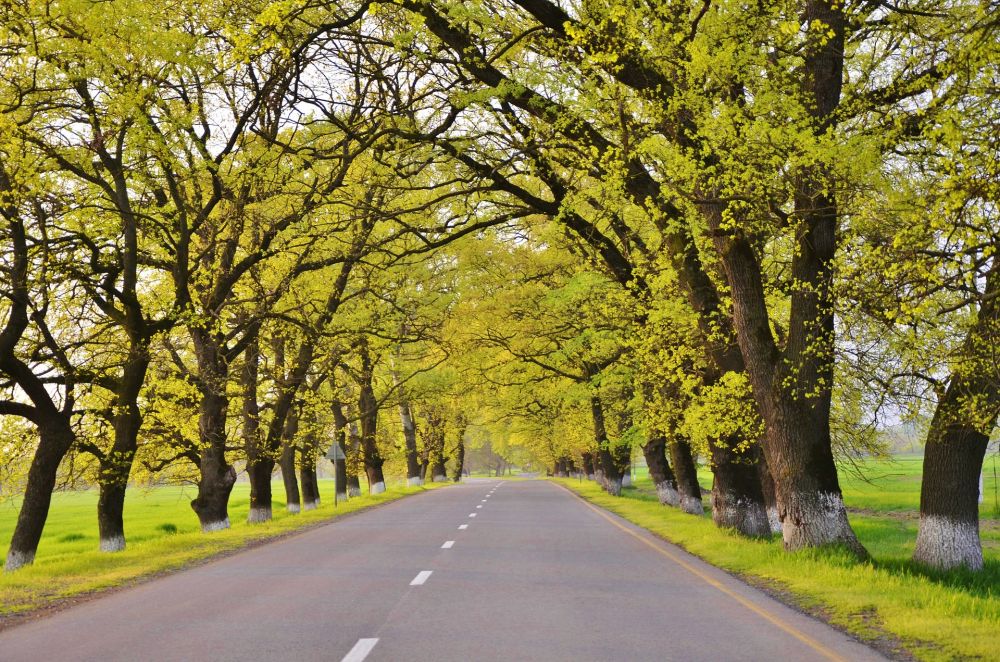 COVID-19 has suspended normality across the globe. With everyone's attention now focused on fighting the virus, what does this mean for the fight against climate change?
The pandemic is changing how we live and is subsequently having a profound impact on the environment. An immediate effect the virus has had on the climate is a reduction in global Co2 emissions.
One silver lining to the current global crisis as a result of COVID-19 is the improvements in air quality due to the drop in pollution from transport.

This was observed first by NASA as satellite images showed a dramatic decline in pollution levels over China, thought to be due to the economic slowdown caused by the outbreak of the virus. On January 23rd, the Chinese government put Wuhan and other major cities on lockdown in an attempt to contain the virus resulting in a standstill of normal life.
Fei Liu, Air Quality Researcher for NASA's Goodard space flight centre, told the Guardian: "This is the first time I have seen such a dramatic drop-off over such a wide area for a specific event."

Almost a third of the world's population is now on lockdown, including Italy, Spain, UK, France, Switzerland and most of Western Europe. With people prevented from leaving their homes and most travel plans either cancelled or postponed, the significant decrease in the use of transport, including regular car journeys, commercial flights, cruises & public buses/trains is giving the planet some much-needed respite.
UK wildlife expert Chris Packham told the BBC that while some wildlife may temporarily get some well-needed recovery, he fears we will lose traction on some very important longer-term issues such as climate change and biodiversity loss and it will be difficult to get that momentum going again.
The actions taken to suppress the spread of the virus have revealed what measures are possible in an emergency and many experts are urging governments to apply the same momentum to the climate emergency. Experts believe that the pandemic exposes how we can do things differently.
We should continue to be "putting the likely impact on health equity at the heart of all policymaking.That would lead to better environmental policy, it would lead to better social policy, it would lead to better healthcare policy and better political policies," argues Sir Michael Marmot, Professor of Epidemiology and Public Health at UCL and Chair of the WHO's Commission on Social Determinants of Health.
On an online panel discussion hosted by climate litigation charity Plan B, Marmot continued to argue that we cannot go back to 'business as usual', "We must not go back to the status quo, we cannot do that."
"With Covid-19, everything [on austerity] went out of the window. It turns out austerity was a choice," he said. "The government can spend anything [in the context of the coronavirus crisis], and they have socialised the economy."
Co-founder of Extinction Rebellion, and Green & Tonic panelist Dr Gail Bradbrook, agreed with Marmot, "Things that needed to have been done but weren't to prevent the pandemic, are similar to the things needed to address the climate and ecological crisis."
Extinction Rebellion have been urging governments to aim for net-zero emissions by 2025, Dr Bradbrook added: "We were told this was an "impossible target", but the things happening right now are the things needed to hit a 2025 target. We can do the impossible. We have to."
Jason Hickel, Lecturer in Economic Anthropology at Goldsmiths University, agrees that the drastic action taken by governments to mitigate the effects of COVID-19 has environmental benefits, but he argues that this is not a sustainable policy.
"When you scale down energy use and industrial production, it does have these ecological benefits but the crucial thing to observe is that this is happening in an unplanned, chaotic way which is hurting people's lives [...] We would never advocate such a thing. What we need is a planned approach to reducing unnecessary industrial activity that has no connection to human welfare and that disproportionately benefits already wealthy people as opposed to ordinary people. There are much more equitable, just and carefully planned ways to approach this kind of problem."
The drop in global carbon dioxide emissions is, for the moment, temporary. They will likely revert back to pre-coronavirus levels if global economies resume as before. If overall recorded global emissions for 2020 fall due to the coronavirus induced drop this could encourage a false sense that global emissions are on a long-term decline and reinforces how difficult it is to reduce emissions in an economically sustainable way.
However, as many experts argue, there are valuable lessons to be learnt from our response to the outbreak of COVID-19 and these can be applied to the climate emergency by putting health equity at the heart of all policymaking and drastically changing the way we live and consume in order to reduce global emissions, reach the 1.5 degree target and achieve a sustainable global green economy.