Climate Action supports the FAO's 75th World Food Day
Climate Action has collaborated with the Food and Agriculture Organization (FAO) of the United Nations on a three-part digital event series – The Great Food Challenge.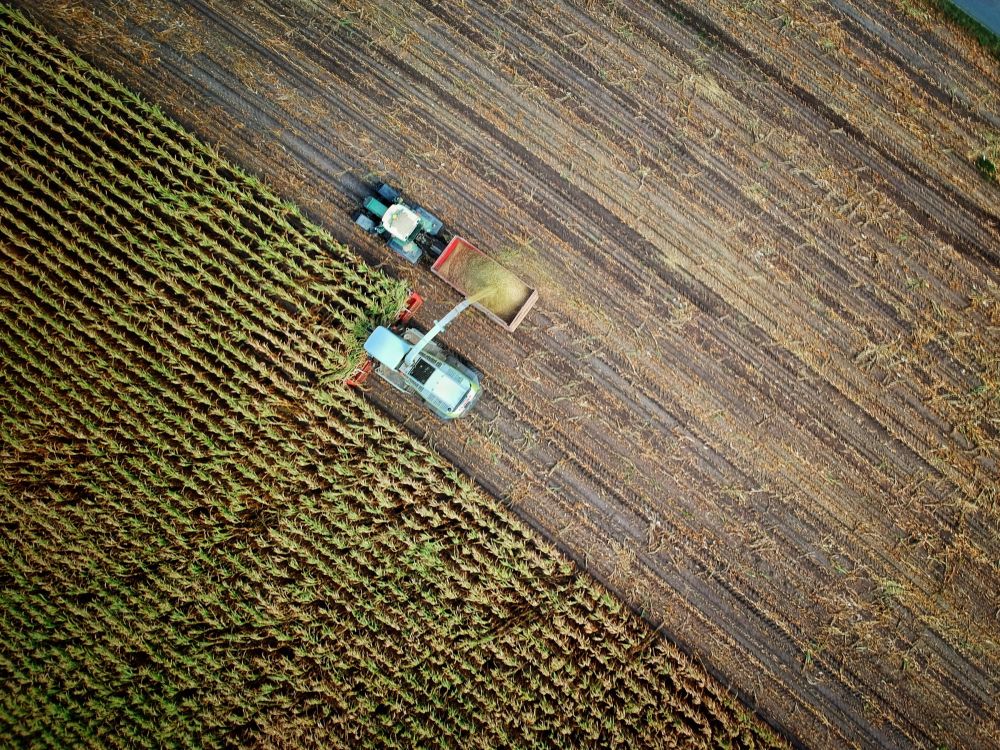 In response to the growing pressures on global food security, sustainable agriculture and land use challenges, Climate Action has collaborated with the Food and Agriculture Organization (FAO) of the United Nations on a three-part digital event series – The Great Food Challenge.
Part 2 of the series, taking place on the 75th World Food Day on the 16th October will look at the political will and innovative technologies that will be required to feed 10 billion people by 2050.
This extended session is designed to celebrate and promote ground-breaking innovations, finance and policy interventions that already exist and must be adopted and scaled today. The event is free to attend and you can secure your place today by registering here.
Featured Speakers:
Juan Lucas Restrepo, Director General, Alliance of Bioversity International and the International Center for Tropical Agriculture (CIAT)
Claudia Rössler, Director of Agriculture, Microsoft
Giulia M. Stellari - Director, Sustainable Sourcing, Digital and Carbon Solutions, Unilever
Margarita Astrálaga, Director of the Environment, Climate, Gender and Social Inclusion Division, International Fund for Agricultural Development
Viktoria de Bourbon de Parme Food Transformation Lead, World Benchmarking Alliance
Tess Kelly, Sustainable Development Manager, Quorn
Emma Chow, Lead Chow Lead Food Initiative, Ellen MacArthur Foundation
Philippe Schuler, Global Movement Coordinator & Food Waste Warrior, Too Good to Go
Malachy Mitchell, Co-Founder and Managing Director, Farrelly & Mitchell
Eric Soubeiran, CEO, Danone Ecosystem Fund
Stefan Fürnsinn, Senior Vice President Digital Farming, Yara International
The event series enables participants to influence and interact with 3000+ Senior Level Attendees from public, private and NGO sectors as well as connect with industry leading partners and industry innovators. Spread out over 12 weeks and 3 live events, the series gives attendees access to over 340 minutes of live and on demand online thought leadership sessions and multiple networking opportunities.
You can register here to attend the event or click here to learn more about the digital event series and its speakers.
---
Notes to editors:
The Great Food Challenge is a three-part digital event series addressing global food, agriculture, and land use challenges in the face of our climate and health emergencies.The event series is hosted by The Food and Agriculture Organization of the United Nations (FAO) and Climate Action.
Please click here to register at the digital event series.
For more information or to discuss engagement opportunities please contact: rcooper@climateaction.org
About The Food and Agriculture Organization (FAO):
The Food and Agriculture Organization (FAO) is a specialized agency of the United Nations that leads international efforts to defeat hunger. Their goal is to achieve food security for all and make sure that people have regular access to enough high-quality food to lead active, healthy lives. With over 194 member states, FAO works in over 130 countries worldwide.
About Climate Action:
Established in 2007, Climate Action's digital and live platforms build stronger partnerships between business, government, and the NGO community to accelerate international sustainable development and advance the Paris Agreement. Over the last 13 years, Climate Action has developed a global events portfolio and digital media platform on which stakeholders and partners can share knowledge, solutions and expertise in order to facilitate partnerships that enable the rapid transition to net zero.