Climate Action announces "Forest of Hope" to mark COP26
A new woodland stretching across the border between Aberdeenshire and Moray will be a legacy of the Glasgow climate summit. It is a collaboration led by Highlands Rewilding, a new nature-recovery company intent on mass ownership of expanding wildland in Scotland, and The Cabrach Trust, a rural regeneration charity.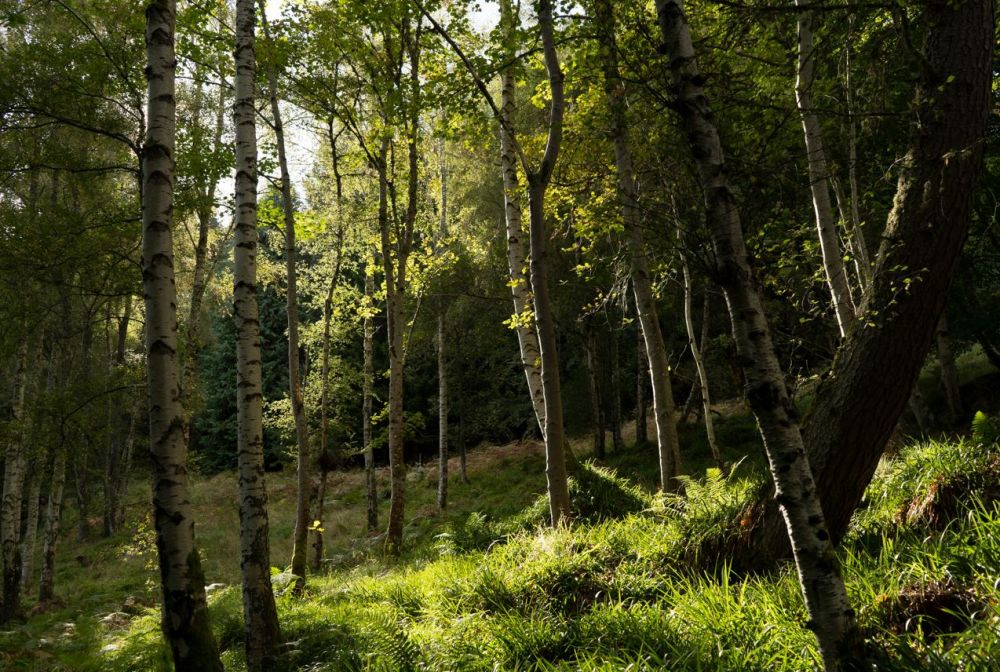 A new woodland stretching across the border between Aberdeenshire and Moray will be a legacy of the Glasgow climate summit.
Climate Action, the company organising the Climate Action Innovation Zone and The Sustainable Innovation Forum at COP26, conceived the idea for the first Forest of Hope. Their ambition is to create a Forest of Hope for all future COP meetings.
The project is a collaboration led by Highlands Rewilding, the Cabrach Trust, and two leading nature-conservation organisations, Trees for Life and The Woodland Trust, who were quick to offer substantive help in the form of expertise and native saplings to plant.
The story of the first forest is this. Jeremy Leggett, a social entrepreneur, bought the 860-acre Beldorney Estate in May this year, aiming to begin scaling his Bunloit Rewilding Project there using a mass-ownership company, Highlands Rewilding Ltd. Nick Henry, CEO of Climate Action and organiser of the COP26 Climate Action Innovation Zone, heard of the acquisition and suggested the COP26 Forest of Hope idea to Leggett, who jumped at it. Hearing of the project, several neighbouring landowners asked if they could join in, and local-community organisation The Cabrach Trust undertook to explore a regional, landscape-scale, riparian planting project in the Upper Deveron Valley, wherein the Beldorney land sits. The Cabrach Trust will also begin planting on their own land in this reputed river corridor, starting in November, as a central feature of their brand-new wellbeing trails initiative.
Equity investments are flowing into Highlands Rewilding from founding funders and are already sufficient to breathe life into the project as soon as planting permissions can be obtained from Scottish Forestry. The ultimate aim is to plant a quarter of a million mixed-species native broadleaf trees on Beldorney land alone.
On Beldorney, a kilometre of pristine native woodland along the River Deveron shows what the Forest of Hope will look like, once planted and regenerated woodland on the adjoining and much more extensive over-grazed grasslands matures. In other words, those planting the first Forest of Hope will be able to begin their work with the end clearly in mind and sight.
Dr Jeremy Leggett, Founder and acting CEO of Bunloit Rewilding Ltd and Highlands Rewilding Ltd said: "Our definition of rewilding is people-centric in large part because we cannot hope to stop climate-meltdown and biodiversity collapse without the full fighting involvement of communities. Hence the mass-ownership model we are intent on for Highlands Rewilding and therefore the Beldorney part of the first Forest of Hope. You can well imagine how thrilled we are that neighbours and expert organisations have so quickly lined up to collaborate, and we hope there will be much more to come."
Jonathan Christie, Chief Executive of The Cabrach Trust commented: "At The Cabrach Trust we are excited about the ambition and purpose which underpins the Forest of Hope. If we are to avert the climate emergency, a bold, disruptive approach is required and without any doubt, we all have the capacity to be part of the change we need to see. The Cabrach Trust is based at Inverharroch Farm, some four miles upstream from Beldorney and we are thrilled to form an extension of the Forest of Hope at Inverharroch, strengthening vital riparian habitats in the Upper Deveron Valley. As a result, our brand-new community wellbeing trails will be complimented by a significant programme of planting encompassing 1000s of native, broadleaf trees. A critical development, central to the broader evolution of farming and other activities in the Cabrach and a vital example of how rural communities can contribute to a Just Transition."
Alan McDonnell, Programme Development Manager at Trees for Life added: "Trees for Life is thrilled to help grow the Forest of Hope by providing tens of thousands of native tree saplings. The rich woodland habitat these trees create will help bring back wildlife and restore ecosystems, while sequestering thousands of tonnes of carbon at the same time. Climate and nature depend on one another. If we can help nature recover through a combination of tree planting and natural regeneration, we also create hope for the planet's future."
Woodland Trust Scotland Outreach Manager Iain Moss said: "We are delighted to help create this new woodland. Woodland Trust is looking to get new trees in the ground to help in the fightback against climate change. Trees soak up carbon but planting along riverbanks has the added benefit of shading rivers to keep them cool as temperatures rise. So these woods should help protect the Deveron, its fish and insects for years to come."
Nick Henry, Founder and CEO at Climate Action explained, "I believe that nature is the most important partner to work with in tackling the climate emergency. That's why it is our mission to support Nature-based Solutions (NBS), such as rewilding, both in the UK and internationally. From the greening of gardens, parks and cities right through to the large-scale rewilding of landscapes, a growing number of people, businesses and institutions are now realising that ecosystem restoration and regeneration is vital to the long-term health of our planet. I am delighted to see our idea to create the COP26 Forest of Hope becoming a reality."
NOTES FOR EDITORS
For details of the Bunloit Rewilding Project, its mission and definition of rewilding, see www.bunloit.com. A report summarising the estates Natural Capital work in 2021 is being launched on the 11th of November at COP26 in Glasgow with tickets still available here: https://bunloit_natural_capital_report_launch.eventbrite.co.uk
1. For details of Highlands Rewilding and Beldorney, including drone footage and photography, see www.highlandsrewilding.co.uk. For access to such imagery, for use in media coverage, please e-mail info@bunloit.com.
2. For details on The Cabrach Trust, its vision and wider theory of change, see www.cabrachtrust.org. The Cabrach Trust is delivering an exciting portfolio of projects all centred on regenerating the Cabrach community and amplifying the incredible natural assets of the Upper Deveron Valley in Scotland's North East. Heritage, education, and wellbeing initiatives are all central to our theory of change, complimenting the progression of our social enterprise – The Cabrach Distillery & Heritage Centre – which will support the long-term sustainability of our activity for decades to come. For access to additional comment or imagery, for use in media coverage, please e-mail hello@cabrachtrust.org.
3. Climate Action is a mission led business, working at the intersection of climate change policy, innovation and finance for the last 14 years. Climate Actions platforms facilitate tangible partnerships between business, government, policy makers and investors to accelerate the transition to net zero. The largest of these platforms is the Sustainable Innovation Forum, which has run alongside the annual COP meetings for last 10 years. This years hybrid Forum will run from 8-10 November 2021 in the Climate Action Innovation Zone, adjacent to the COP26 Green Zone, which has been created and organised by Climate Action in partnership with the Scottish Government. For further information see www.cop26.uk or contact: press@climateaction.org.
4. Trees for Life is dedicated to rewilding the Scottish Highlands. Its volunteers have established nearly two million native trees at dozens of sites, encouraging wildlife to flourish and helping communities to thrive. See www.treesforlife.org.uk.
5. The Woodland Trust is the UK's largest Woodland Conservation Charity. They plant, protect and restore woodlands to combat climate change, restore ecosystems and inspire a love for woods and trees for generations to come. See www.woodlandtrust.org.uk.