Clean bus project in Latin America to cut emissions by 435,000 tonnes per year
Eight cities in Latin America will replace 40,000 buses with clean vehicles by 2020 in a bid to cut pollution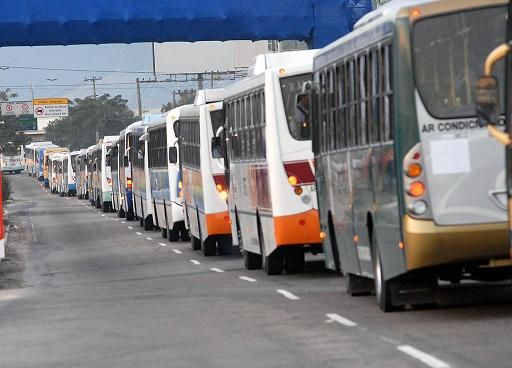 Eight cities in Latin America will replace 40,000 buses with clean vehicles by 2020 in a bid to cut pollution.
The plan aims to reduce greenhouse gas (GHG) emissions and was unveiled in the first ever Latin American mayors' forum.
The meeting, hosted by the C40 Cities Climate Leadership Group, was held in Buenos Aires, Argentina and a declaration of intent on "clean buses" was signed on 27 March.
The eight cities involved with the initiative are Curitiba, Rio de Janeiro and Salvador in Brazil; Bogotá in Colombia; Quito in Ecuador; Caracas in Venezuela; Buenos Aires and Mexico City.
Of the estimated total public transport fleet of 115,000 vehicles by 2020, 40,000, or 35 per cent, will stop using diesel fuel.
The programme is expected to cut 435,000 tonnes of greenhouse gas emissions each year.
Carbon dioxide accounts for about 60 per cent of GHG emissions in Latin America and 30 per cent of emissions come from transport.
C40 Cities announced the results of a test programme in April 2013 that measured the performance of 17 hybrid and electric buses in the Brazilian cities of Bogotá, Rio de Janeiro, San Pablo and Santiago in Chile.
Mauricio Osses, an engineering consultant at the International Research Center on Sustainability, said: "The technology, which combines diesel and electricity, recorded 26 per cent fewer carbon dioxide emissions than those vehicles using diesel."
Osses said that Bogotá now has 260 hybrid buses and with more in operation Curitiba, Rio de Janeiro and San Pablo.
In Lima, the Peruvian capital, the new Metropolitano public transport system, is powered with natural gas, similar to systems in Caracas, Cartagena and Medellín.
Nicolás Estupiñan, transport specialist at the Development Bank of Latin America (CAF), said the Lima network is the "most advanced system when it comes to deploying a clean fleet."
CAF is supporting a programme in Mexico to convert 20,000 of the 30,000 buses currently using diesel to non-pollution vehciles.
In Campinas, Brazil, the Chinese automaker BYD is constructing a manufacturing plant that will produce around 1,000 electric buses every year.
Another landmark project is underway in Argentina that is aiming to develop hydrogen as a fuel and energy vector. The project is linking all the hydrogen research institutions across the country to develop technology that can be used for vehicles and fixed installations.
Luis Gutiérrez, secretary-general of the Latin American Association of Integrated Transport Systems and Bus Rapid Transit: "All of our associates are committed to the deployment of buses which run on electricity and natural gas, and hybrids. The use of electrical energy is advancing leaps and bounds".