China will triple solar PV capacity by 2020
China will triple its solar photovoltaic generation capacity by 2020, and is aiming for a total of 143 gigawatts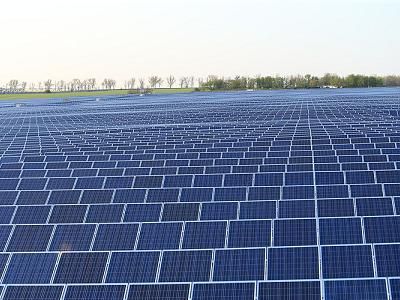 China will triple its solar photovoltaic generation capacity by 2020, and is aiming for a total of 143 gigawatts, according to the country's National Energy Administration.
The government is planning is to add between 15 GW and 20 GW of new solar PV generation capacity every year up to 2020, according to the NEA Director Nur Bekri.
The plan will require investment of around $368 billion in grid infrastructure projects to enable the transition away from coal-fired power plants.
China was the leading solar PV market in the world last year in terms of cumulative installed capacity, overtaking Germany's market.
China accounted for $103 billion of the $286 billion invested worldwide in renewable energy generation in 2015.
The new plan is designed to speed up China's transition away from fossil fuels, cut greenhouse gas emissions, and reduce air pollution which has become a severe problem in several cities.
China had a total of 43.2 GW of solar PV capacity by the end of 2015 and the plan is calling for the development of about 100 GW of new solar PV capacity in four years.
China accounted for around 70 per cent of the global solar PV panel output in 2015 and this production capability is expected to help achieve the new solar target.