Chile's largest metro network to be powered by solar and wind
Santiago's metro system – which transports approximately 2.4 million passengers each day – will become one of the first subways in the world to source most of its power needs from renewable energy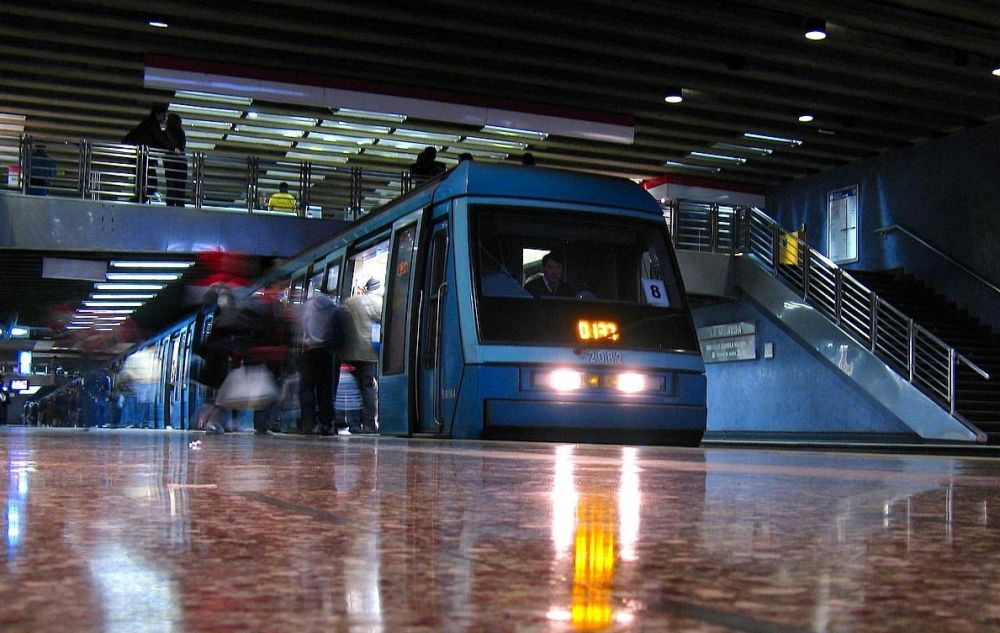 Santiago's metro system – which transports approximately 2.4 million passengers each day – will become one of the first subways in the world to source most of its power needs from renewable energy.
Next year, Latin America's second largest subway system, will source 60 per cent of its energy from solar and wind projects.
In a statement Metro de Santiago said that it had signed two 15-year agreements, one with a solar energy provider, and another with a wind power company.
According to The Wall Street Journal, California-based SunPower's will supply 42 per cent of the subway system's power with a 100-megawatt (MW) solar plant using 254,000 panels covering an area the size of 370 football fields, located in northern Chile's Atacama Desert.
The remaining 18 per cent will be provided by a recently developed wind farm located just north of the SunPower solar project, The Wall Street Journal said.
Metro de Santiago is one of the capital's biggest energy consumers.
The transition of the majority of the Chilean capital's metro system power demand to renewable energy therefore marks a significant step towards the country's climate action targets.
By 2050, renewables are expected to provide 70 per cent of the Chile's electricity needs, up from 15 per cent in March 2017.
Last year, a number of renewable energy developers won contracts in Chile's largest-ever auction to supply power to the country's northern and central electricity grids.
Chile's President, Michelle Bachelet, applauded the initiative, stating that the transition to renewable energy sources will generate enough power for the equivalent of 100,000 homes and reduce Chile's CO2 emissions by around 130,000 tonnes each year.
Furthermore, according to experts, the metro system has the capacity to further increase its use of renewable energy in the network's power mix through the installation of solar panels on the roofs of its stations and alongside its 20 miles of overground track.
Jorge Amaya, a Researcher at the University of Chile's Center for Mathematical Modeling, reportedly said that this would further cut costs and reduce emissions by about 18 per cent.
The UK is investigating the feasibility of installing solar panels along tracks to power the nation's electric trains.
According to plans laid out in India's union budget, almost every railway station in the country will soon be powered by solar.
Melbourne's tram network will become entirely powered by solar energy under a new proposal by the Andrews government to build large-scale solar farms in northern Victoria.
The news follows the announcement that the world's first zero-emission hydrogen train has successfully completed its first trial in Germany.
For the latest news on clean transport as well as renewable energy, sustainability and climate change sign up to our free newsletter here.