California to cut emissions by 50% by 2030
Governor Jerry Brown announced ambitious plans to reduce pollution on Thursday in New York during Climate Week NYC 2015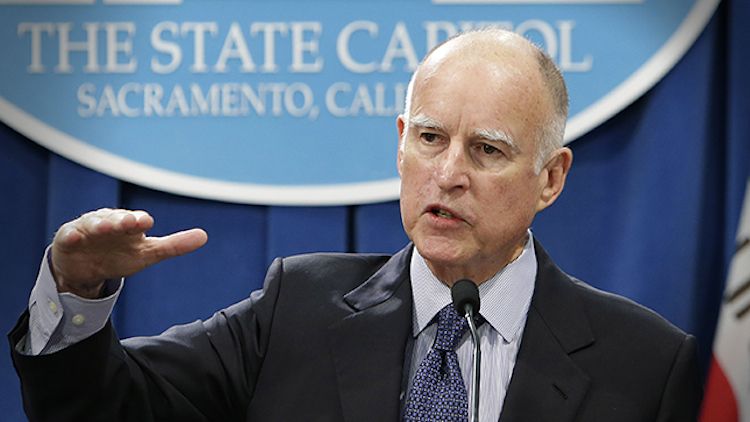 California Governor, Jerry Brown, announced ambitious plans to reduce pollution on Thursday and will cut greenhouse gas emissions in the state by up to 50 per cent over the next fifteen years.
Brown made the announcement at a meeting hosted by the United Nations Environment Programme (UNEP) and the Climate and Clean Air Coalition (CCAC) in New York during Climate Week NYC 2015.
The plan is designed to cut dangerous short-lived climate pollutants (SLCPs) and includes a pledge to reduce methane and hydrofluorocarbons (HFCs) by 40 per cent and black carbon by 50 per cent.
Governor Brown said: "To make real change it takes commitment over time, knowledge, cooperation and political will… It is important for us to have environmental protections that protect Californians, the environment that they love and the environment that helps our economy grow. We will also continue to work with countries like Mexico, India and China to help them deal with air pollution issues."
The meeting took place on the eve of the UN Sustainable Development Summit, where more than 150 world leaders are expected to formally adopt an ambitious new sustainable development agenda.
Achim Steiner, Under-Secretary General of the UN and Executive Director of UNEP, said: "This type of cooperation between California and other countries is important to the success of the SDGs. Short lived climate pollutants not only drive climate change but impact everything from human health to food security. Efforts like California's and that of the CCAC support the integrated approach to the SDGs, addressing social, economic and environmental issues in order to transition to a sustainable future for the planet and its peoples."
Governor Brown and Mr. Steiner were joined by Dr Veerabhadran Ramanathan, UNEP's 2013 Champion of the Earth and Professor at the University of California at San Diego, who provided the scientific basis for reducing SLCPs.
Also attending the event were Permanent Secretary of Bangladesh's Ministry of Environment and Forests, Dr Kamal Uddin Ahmed, and Dr. Adejare Adejuwon, Director of Nigeria's Climate Change Department who outlined the steps their countries are taking to reduce SLCPs and the benefits they expect from these activities.
Dr Ramanathan said: "To be on the 2 degree track, we need to work on both CO2 reductions and the reduction of short lived climate pollutants. This equitable and unified approach addresses both intergenerational and intragenerational equity issues."
Dr Adejuwon said: "Action on SLCPs is not only important for health reasons and economic development, but also to address climate change. Through that integrated approach we will achieve the SDGs."
The Climate and Clean Air Coalition to Reduce Short Lived Climate Pollutants is a partnership of governments, intergovernmental organizations, the private sector, the environmental community, and other members of civil society.
The Coalition is government-led but is highly cooperative and voluntary. Short-lived climate pollutants are agents that have a relatively short lifetime in the atmosphere- a few days to a few decades, but also a warming influence on climate as well as, in many cases, detrimental impacts on human health, agriculture and ecosystems.