BP announces project for blue hydrogen production facility to be completed by 2030
BP has announced that the clean hydrogen facility in Teesside (H2Teesside) will be completed by 2030.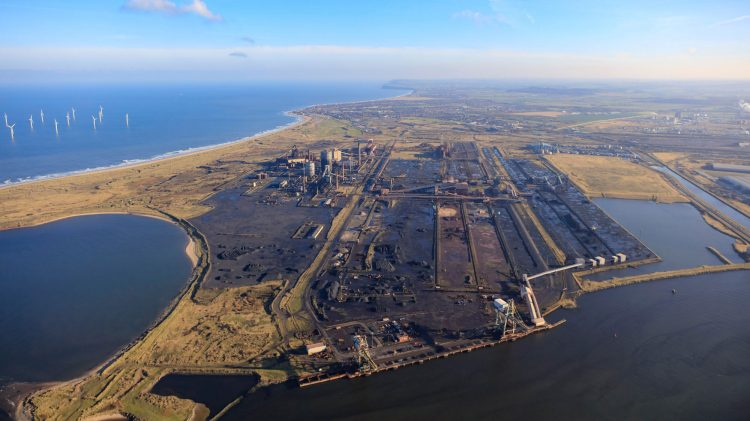 BP has announced that the clean hydrogen facility in Teesside (H2Teesside) will be completed by 2030.
The proposed project in Teesside plans to produce up to 1GW of blue hydrogen, 20% of the UK's hydrogen target, making this blue hydrogen production facility the largest in the UK. This development, H2Teesside, will enable the region to become the UK's first hydrogen transport hub.
Once completed in 2030, the development of the industrial hydrogen cluster will support job creation in Teesside, while also enabling decarbonisation of industries in the region.
Teesside accounts for over 5% of the UK's industrial emission, so this project could lead to the regeneration of the area.
Tees Valley Mayor, Ben Houchen said: "This is a huge vote of confidence in our region and puts Teesside at the forefront of efforts to achieve the government's ambitious target for the UK to be the world's first major economy to be net zero, by 2050."
The project will capture and send for storage of two million tonnes of carbon dioxide (CO₂) per year, equivalent to capturing the emissions from the heating of one million UK households.
The proposed development will make a major contribution to the UK Government's target of producing 5GW of hydrogen by 2030.
Dev Sanyal, BP's executive vice president of gas and low carbon said: "Clean hydrogen is an essential complement to electrification on the path to net zero. H2Teesside, together with NZT and NEP, has the potential to transform the area into one of the first carbon neutral clusters in the UK, supporting thousands of jobs and enabling the UK's Ten Point Plan."
This large-scale, low-cost clean hydrogen production could support the conversion of surrounding industries to use hydrogen, thereby playing a role in decarbonising a cluster of industries in Teesside.
This hydrogen output could provide clean energy to industry and residential homes, be used for heavy transport fuel, or support the creation of sustainable fuels.
Chief Executive Officer at NGN, Mark Horsley said: "Ahead of COP 26 in November, collaborations such as this demonstrate the scale of the ambition to meet the net zero challenge and support the UK's transition to a zero-carbon energy system."
BP has begun exploring technologies that could capture up to 98% of carbon emissions from the hydrogen production process. BP has signed additional agreements to work with Venator, Northern Gas Networks and Tees Valley Combined Authority with the aim to accelerate the development of the hydrogen cluster.
Photograph: BP