BMW Group launches eDrive Zones technology in the UK
BMW Group becomes first car manufacture to use GPS geo-fencing technology in areas of London and Birmingham.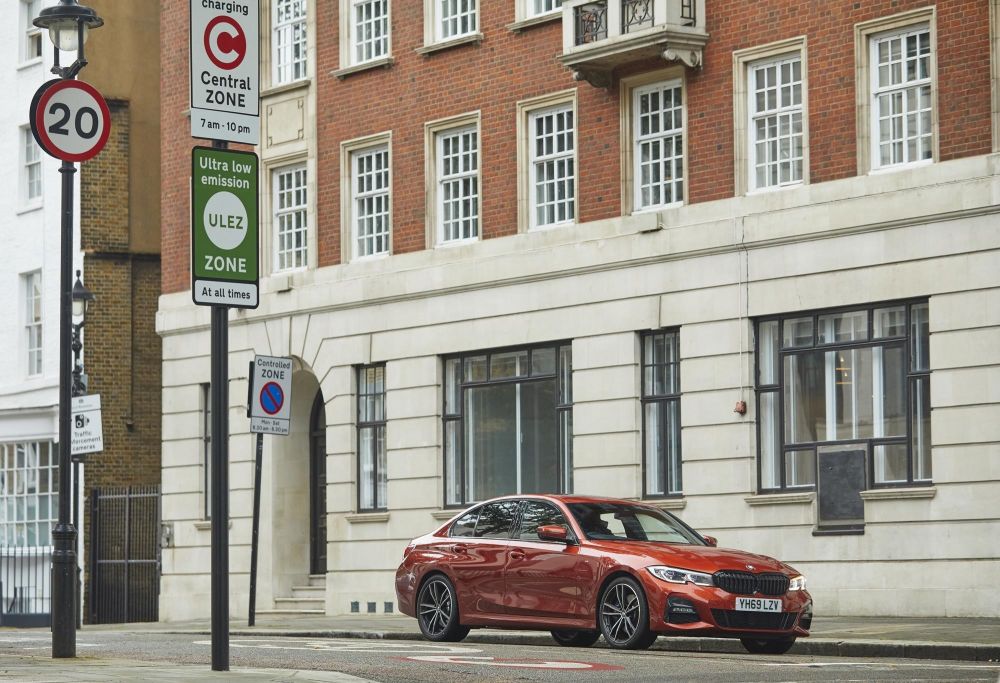 BMW Group becomes first car manufacture to use GPS geo-fencing technology in areas of London and Birmingham.
As a response to the introduction of "low emission zones" in cities, BMW has designed eDrive Zones – a digital service that switches a plug-in hybrid car to electric-only power when entering a defined area of London or Birmingham.
The new system automatically switches hybrid cars to electric driving mode when they enter a low emission zone.
If the journey destination is entered into the vehicle's navigation system, it will also ensure there is enough battery power conserved for use during the part of the journey within the low emission zone and will advise the driver if charging is necessary.
eDrive Zones service uses geo-fencing technology via GPS within the vehicle's navigation system and covers the same geographic area as the TFL Congestion Charge/ULEZ zone in London. In Birmingham, the service covers the city's planned Clean Air Zone, which is due to be implemented in 2021.
"A plug-in hybrid vehicle combines the best of two worlds" emission-free city-driving as well as long-distance capabilities," said Pieter Nota, BMW AG board member for Customer, Brands, sales commenting on the UK launch of BMW eDrive Zones.
Nota urges governments "to prioritise plug-in hybrid vehicles in order to encourage consumers to live a more sustainable lifestyle" as it "improves air quality in cities fast and reduces running costs for drivers."
According to an early trail of the technology carried out in the Netherlands in 2018 showed that 90 percent of all routes within the trail zone in Rotterdam were driven in electric-only mode. This indicates that plug-in hybrid vehicles can help reduce tailpipe emissions in cities.
eDrive Zones technology is available on BMW 330e, 530e, 745e and BMW X5 xDrive45e, with more compatible models launching soon. The service has been made available as a free over-the-air software update for compatible plug-in hybrid models running BMW Operating System 7.
Currently, BMW offers 14 electrified vehicles with plans to increase to 25 models by the end of 2023. In Europe, BMW Group expects that electric vehicles will account for 25 percent of sales by next year, a third by 2025 and half by 2030.
Although the service is only available in London and Birmingham, BMW plans to expand this technology to other cities across the UK and Ireland in the future.
Other contributions towards the company's global electromobility goals includes the production of battery-electric cars which started earlier this year in the MINI Plan in Oxford.
Photograph: BMW Group