Belgium goes solar, but the UK misses the train
Today sees the opening of a groundbreaking project in Belgium, in which 16,000 solar panels have been installed along a two-mile stretch of tunnel on a railway line on the outskirts of Antwerp.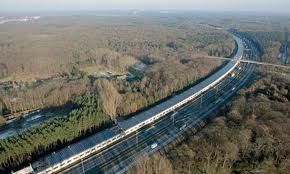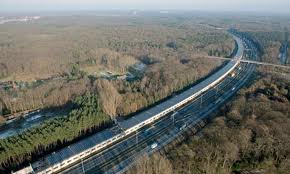 A groundbreaking solar railway tunnel has been opened in Belgium today.

The £14m structure has been built along a two-mile stretch of railway line on the high-speed Paris to Amsterdam route and its 16,000 solar panels will provide enough electricity for over 4,000 rail journeys each year. The tunnel also functions as a way of protecting the forest surrounding the railway line to the south of Antwerp.

The organisation responsible for the solar tunnel is Belgian company Enfinity. Bart van Renerghem, Head of Enfinity UK, had this to say about the project: "For train operators, it is the perfect way to cut their carbon footprints because you can use spaces that have no other economic value and the projects can be delivered within a year because they don't attract the protests that wind power does."

Enfinity had also planned similar projects in the UK. However, the company was forced to scrap these plans following the UK Government's recent move to cut financial incentives for renewable development. Van Renerghem said that the Government's move has rendered similar projects in the UK "unviable". He also branded the Government "short-sighted", saying: "They want to be the greenest Government but they don't want to pay for it."

The UK is not alone in having recently cut feed-in tariffs for solar energy: Germany, Bulgaria, Spain, Italy and the Czech Republic have all also recently reduced government subsidies for solar-generated electricity.

Despite this, there are plans to install solar panels on the roof of the new Blackfriars station currently under construction by Network Rail. The station, which will span the river Thames, is set for completion next spring and will provide direct links to both Gatwick and Luton airports. 4,400 solar panels are to be installed on the roof of this new station and these will provide a capacity of 1MW, which equates to roughly half of the electricity which will be required by the station. The station development is not dependent on the level of government subsidy for solar power as the £7.3m bill was paid by the transport department's environment fund.
Solar power on the agenda at COP16

UKsolar programme guarantees high returns

Obama invests $467M in solar and geothermal