Banning palm oil will only increase biodiversity loss, says conservation group
Boycotting or banning palm oil could have the unintended consequence of creating more environmental damage.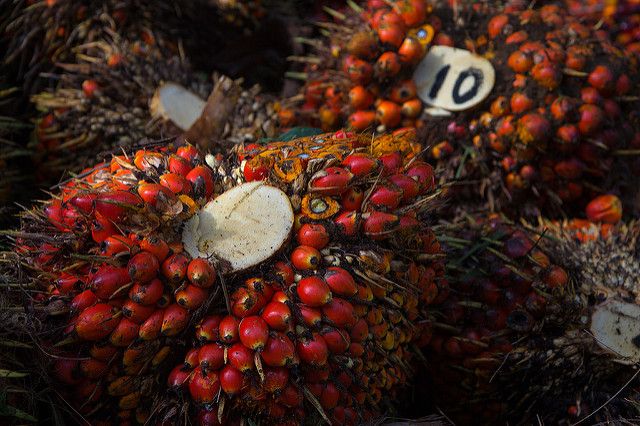 Boycotting or banning palm oil could have the unintended consequence of creating more environmental damage.
This is one of the main findings from a new report from the International Union for Conservation of Nature (IUCN), which has comprehensively analysed the current state of play within the palm oil industry.
Palm oil is one of the most ubiquitous ingredients in the global consumer industry. An estimated half of the world's population use it in everything from cooking oil and processed foods, to cleaning products and car fuel.
However, its production is the source of fierce controversy as increased demand has led to vast forest clearances and a steep decline in endangered wildlife, such as orangutans, gibbons, birds and tigers.
The report's authors used satellite data to estimate that 25 million hectares of land are being used to harvest palm oil; the majority of which is in Malaysia and Indonesia. Up to 50 percent of deforestation in Borneo has come as a result of palm oil development.
Many environmental groups have long campaigned for a boycott to using the product, or pushed to make industry practices to be more sustainable.
The IUCN report makes clear that if the consumer demand were to switch from palm oil to alternatives, such as vegetable oil, would actually increase the amount of biodiversity loss. This is because these oil crops require up to nine times as much land in production.
"Palm oil is decimating South East Asia's rich diversity of species as it eats into swathes of tropical forest," said lead author Erik Meijaard. "But if it is replaced by much larger areas of rapeseed, soy or sunflower fields, different natural ecosystems and species may suffer".
Instead, the authors recommend improving practices and policies around the cultivation of palm oil crops to prevent further damage. Current approaches to preventing deforestation have only made marginal improvements, but that there is potential to improve sustainability.
"To put a stop to the destruction we must work towards deforestation-free palm oil, and make sure all attempts to limit palm oil use are informed by solid scientific understanding of the consequences," he added.
British supermarket Iceland recently took the step to remove all palm oil from its branded products citing the lack of truly sustainable alternatives.
Solutions include increasing the yields of existing plantations, improved planning of new ones, and better management of areas left untouched by development.
Greater efforts to enhance the reporting of sustainable palm oil and stoking consumer awareness in major consumer countries, such as India and China, could also have a major impact.
"When you consider the disastrous impacts of palm oil on biodiversity from a global perspective, there are no simple solutions," said IUCN Director General Inger Andersen. "Palm oil is here to stay, and we urgently need concerted action to make palm oil production more sustainable, ensuring that all parties – governments, producers and the supply chain – honour their sustainability commitments."
Photo Credit: Peter Nijenhuis/CC