Australia launches first floating solar power plant
Floating solar plant, launched in Jamestown, South Australia, will begin supplying power to a waste-water treatment facility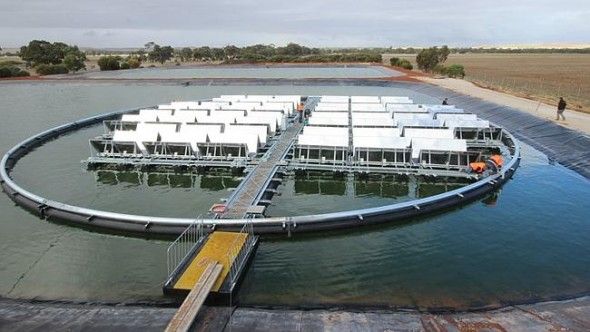 Australia's first floating solar plant has been launched in Jamestown, South Australia, and the application will begin supplying power to a waste-water treatment facility.
The plant floats on sewerage water of the Northern Areas Council facility, and at its full scale it will cover five basins of water in Jamestown and Gladstone.
Infratech Industries, the Sydney-based project developer, is developing the $9.5 million 4MW photovoltaic system as its showcase project.
Estimates suggest that the floating solar plant generates about 57 per cent more power than land-based systems, and could be enough to meet the electricity demands of the entire facility.
The tracking, cooling, and concentrating technology uses water to counteract the gradual loss of output caused by overheating solar panels to create a more efficient system.
According to Infratech's chief executive Raj Nellore, the plant will be run under a community driven business model for which the company has signed a 25-year power sale deal with the council.
Northern Areas Council, as project owners, will reduce their current energy expenditure by around 15 per cent and will also draw revenue from the excess power which will be exported for use by council buildings and other community sites.
It is also claimed that the new application can reduce evaporation losses by up to 90 per cent.
Solar Citizen's National Director Claire O'Rourke said: "When business and the Australian people are crying out for leadership on renewable energy it's extremely disappointing that our political leaders are ignoring their calls. The uncertainty that the Government has created around the Renewable Energy Target has had a devastating impact on the industry."