Al Gore and Ecofys launch carbon pricing partnership
Generation Investment Management and Ecofys have announced a new partnership to research carbon pricing and sustainable economic growth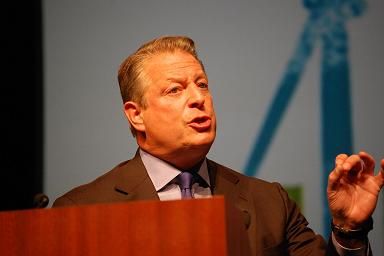 Al Gore's sustainable investment company, Generation Investment Management, and the environmental consultancy Ecofys, have announced a new partnership to research and develop carbon pricing to support sustainable global economic growth.
The research project will run for 3-years and is designed to investigate how carbon pricing can be more effectively integrated into economic policy and deployed along companies' value chains.
The project will also be used to research the wider role carbon pricing can play in reducing greenhouse gas emissions and limiting the global temperature increases, as part of the COP21 Paris Agreement.
Former US Vice-President and environmental activist Al Gore established Generation in 2004 to deliver sustainability research integrated into a rigorous traditional investment process with the aim deliver superior investment returns.
In a statement, David Blood, senior partner of Gore's firm Generation Investment Management, said: "Carbon remains a largely unpriced externality in today's financial markets… Although it is impossible to know the exact timing of the prospective tipping point when financial markets will fully internalise carbon risk, it is critical for investors to prepare for its inevitable impact."
Kornelis Blok, a science director at Ecofys, said in a statement that the consultancies approach would cover policy, industry, investors, and civil society angles.