Airlines urge governments to rethink carbon deal in light of COVID-19
Campaigners have accused airlines of trying to dodge obligations but the aviation industry argues it is a matter of survival.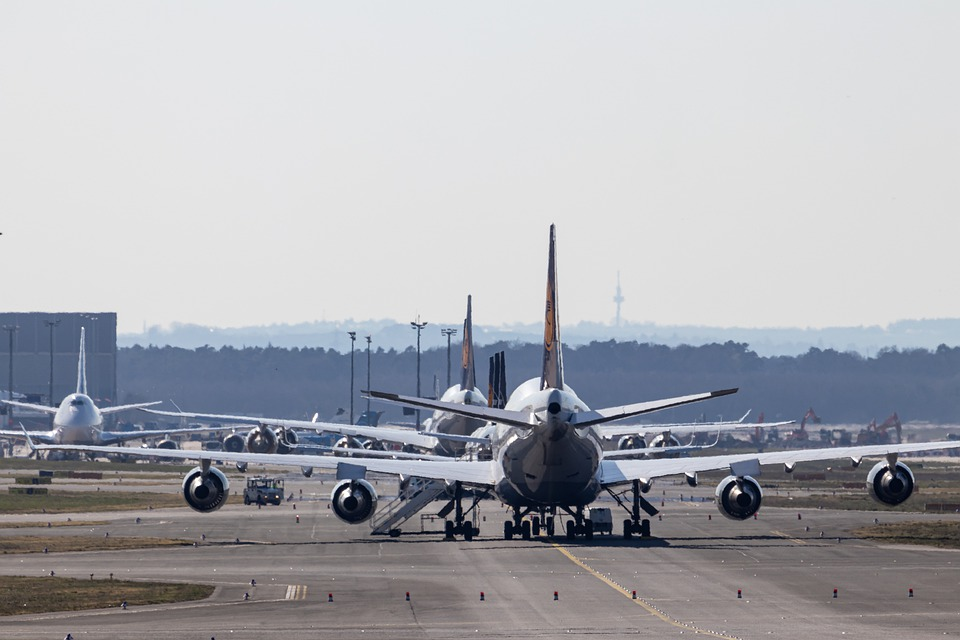 Campaigners have accused airlines of trying to dodge obligations but the aviation industry argues it is a matter of survival.
The outbreak of coronavirus has brought the aviation industry to a halt, with all but essential international flights cancelled. Airlines are now arguing that targets will now be harder to meet and are demanding a rethink around the rules of the global agreement signed to tackle aviation emissions.
Brian Pearce, Chief Economist for The International Air Transport Association (IATA),stated in an interview with the Independent that "We could see the industry losing $63 billion, roughly 11% of its global revenues." He goes on to argue how, it is possible, that those losses in revenues could grow to $113billion if we see a wider spread of the virus which would be 19% of global revenues, equivalent to what we saw in the global financial crisis.
"Airlines are cutting back on capacity, cutting down costs, but that's not going to be sufficient to offset the revenue impact. If governments want to see connectivity maintained to support consumers and businesses, the industry needs support." he said.
IATA has warned the UN's International Civil Aviation Organisation (ICAO) that unless the carbon offsetting and reduction scheme for international aviation (Corsia) is amended many airlines are likely to pull out.
Under the current agreement airlines are required to pay to offset any growth in carbon emissions above an agreed baseline. This baseline is set by the average emissions of 2019 and 2020 as part of commitments to work towards carbon neutral flights.
The collapse of air traffic caused by the coronavirus pandemic means the baseline will be significantly reduced for 2020. This means that the airline's carbon targets may be more challenging as increased offsetting requirements will mean higher cost for airlines in years to come.
IATA has told ICAO that the baseline "must be adjusted to ensure the sustainable development of international aviation and avoid an inappropriate economic burden on the sector." They argued that emission from 2019 alone should be used to determine the baseline.
Before the Covid-19 crisis, estimates showed that airlines were likely to have to spend between £4bn and £18bn a year globally on carbon credits by 2035 to satisfy the Corsia rules.
Many climate campaigners simply believe that airlines are using the coronavirus as a scapegoat to avoid their environmental commitments. The campaign group Stay Grounded published a letter signed by 250 environmental groups and charities from across Europe urging governments to assign climate and labour conditions to any airline bailouts.
John Sauven, Greenpeace UK's executive director, said: "At the same time as they're asking for huge government bailouts, airlines are also lobbying furiously to dodge their obligations towards cutting carbon emissions.
"Offsetting schemes have always been big polluters' favourite excuse to carry on polluting while shifting responsibility for their emissions to someone else. The industry's current proposal would only make the buck-passing easier."
IATA's director general, Alexandre de Juniac, denied allegations that airlines were backing away from their environmental responsibilities, "We haven't given up our environmental goals … After the recovery we will continue to reduce emissions and noise footprints – that hasn't changed.
"This crisis is a matter of survival for the industry … We are asking governments for urgent help. Of course we will comply with our environmental obligations. Before that, we have to survive – or there will be no issue with the environment, the industry will have disappeared."