A visionary framework for sustainable finance strategies
Financial institutions need to build a framework that will enable them to anticipate change and adapt their strategies accordingly to achieve a successful transition to a sustainable future.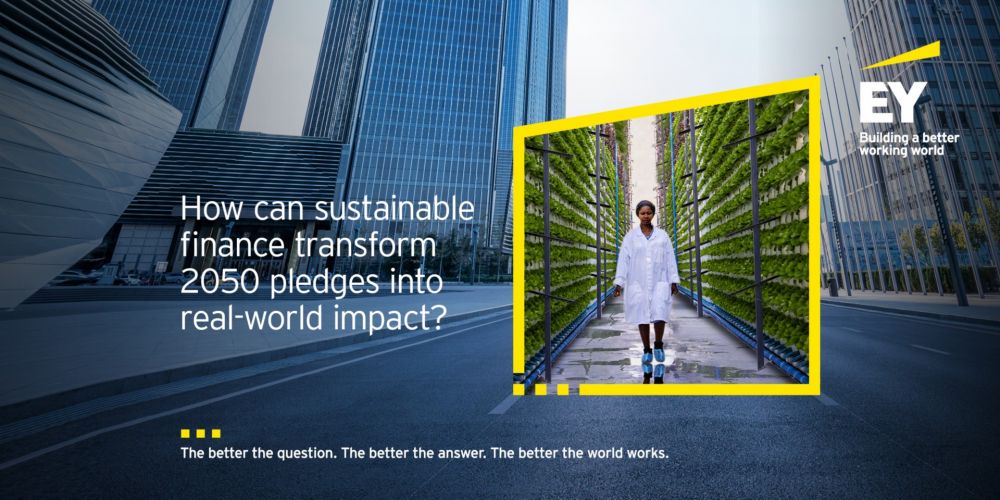 The world needs to decarbonize over the next 20 to 30 years. However, the magnitude and complexity of transforming and relying on new and unproven technologies is hard to visualize. Financial institutions want to understand how their organizations can create value in the future, for business, society and the planet. Their activities cut across every sector of the economy, creating a decarbonization picture full of contradictions and interdependencies. Success or failure will be predicated on an ability to understand, enable and respond to industry transformation.
A long-term approach that cuts through the short-term clutter
To imagine a potential future, we have developed a four-stage framework to illustrate how sectors and their financial needs will mature over time — and how financial institutions will need to evolve in response. The framework goes back to first principles, examining the drivers of the proximity and clarity of different sectors' transition. This allows financial institutions to develop sustainable finance strategies that build on each other to create a vision for decarbonization pathways and for how the financial industry will be transformed by 2050.
Advancing through four stages of decarbonization
Analyze how people, governments, technology providers and industry bodies influence each other, create blockages and feedback loops. Collective action can cancel out individual choices.
Understand how initiatives and activities in the economy influence each industry's transition pathways. Industry bodies have an important role to play in articulating the stages of decarbonization and setting common transition standards.
Assess the transition to appraise the risks and opportunities facing different industries, and help those industries maintain affordable access to funding and insurance during their transition journey.
Imagine the future potential for every sector, anticipating obstacles and milestones along the path. Financial institutions will know they have applied the framework successfully when they can visualize the evolution of different sectors and financial needs over a period of decades and identify actions to tailor their products and services to those needs.
Start reimagining the future now
Future winners in sustainable finance will be those financial institutions that anticipate the transition trajectories of key industries and adapt their sector strategies accordingly. To succeed, they will need to become transition specialists that develop innovative transition plans and support clients on their unique journeys to sustainability. A deep understanding of these pathways is vital if financial institutions are to enable the transition over the coming decades, and transform themselves and their activities in the process.
In our view, there is a clear timeline for minimizing risk, creating value and maximizing return. By 2025, firms will need a clear view of their approach — and by 2030, future winners in sustainable finance will have already adapted their offerings, capabilities and structures. In the next 10 years, more progress will have been made, with winners and losers clearly identified.
By 2050, decarbonization will be complete and carbon topics will no longer be part of balance sheet management. The global economy will be transformed and the financial industry will look very different than it does today.
Read the full article to learn more.