37% of new vehicles sold in Norway are electric
According to recent reports, plug-in electric vehicle (EV) made up 37 percent share of Norway's car market last month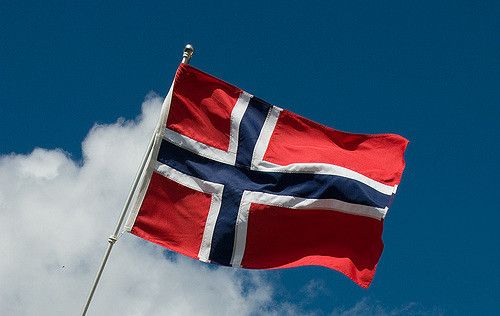 According to recent reports, plug-in electric vehicles (EVs) made up 37 percent share of Norway's car market last month.
In September 2016, 28.8 per cent of new car sales were plug-in electric vehicles and all-electric cars had 19.0 per cent market share – ten times more than most other nations.
In December, the country hit 100,000 zero-emission EVs on the road.
Speaking at an event to commemorate the milestone, Norwegian EV Association Secretary General Christina Bu said: "Today we are celebrating 100,000 emission free battery electric cars on Norwegian roads. The present fleet cuts approximately 200,000 tonnes of CO2 emissions annually."
She added: "We reached 100,000 battery electric vehicles (BEV) way earlier than most people expected. By 2020 our aim is 400,000."
Norway has introduced a series of incentives to encourage consumers to opt for electric, including a 25 per cent VAT tax exemption.
Bu said: "Norwegian politicians need to sit tight and continue the proven recipe for success. This means offering substantial benefits to zero emissions car buyers".
Last month, over 4,800 plug-in electric vehicles were sold in the country – aided by strong BMW i3 sales, PHEV vehicle sales like the Volvo XC90 and the Volkswagen Passat GTE at 622 units, 398 units and 411 units respectively.
At the same time, diesel market shares are declining – sitting at around 13 per cent.
Back in June 2016, Norway announced its plans to 'completely ban petrol powered cars by 2025'.
If the rate of the electric transition continues, the country could see EVs constituting the majority of car sales by the end of 2017 – keeping the nation on track to meet the 2025 target.
In Norway, 15 different all-electric models are available, and while this is still more than most other nations, it is not enough to cover all consumer needs.
However, a range of new all-electric vehicles capable of filling this gap are on the horizon, like the Chevy Bolt EV (Opel Amera E) and the Tesla Model 3, all of which are expected to come onto the market within the next year.
For the latest news on clean transport as well as renewable energy, sustainability and climate change sign up to our free newsletter here.