$1bn solar farm to be Australia's largest
Australia's biggest solar farm has been given approval and developers are hoping to begin construction on the AUS$1 billion project in 2016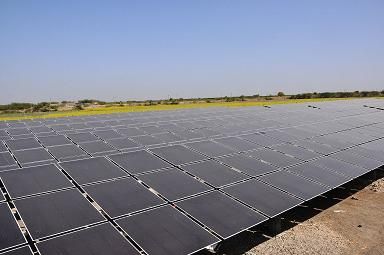 Australia's biggest solar farm has been given approval and developers are hoping to begin construction on the AUS$1 billion project in 2016.
The solar farm is planned to be built in Queensland west of Brisbane at a 200-hectare site at Bulli Creek.
The project developer, Solar Choice, said that by the time the application is complete in eight to 10 years it will be able to generate 2 gigawatts of electricity, which is enough to power around 550,000 homes.
The Toowoomba Regional Council granted rezoning of the land under a number of conditions, including that construction of the first stage of the project begins within four years.
The solar farm will have a 35-year operating limit from when it begins operations.
Solar Choice managing director Angus Gemmell revealed that the company is to start discussions with energy firm Powerlink to determine how the farm will connect to the power grid.
Gemmell said: "This is very much a staged development and we've got a long way to go. We've got a first phase connection of 550 megawatts with Powerlink. The feedback we're getting is that is easily within the capacity of the substation at Bulli Creek."
Investors in the U.S. and Europe are supporting the project, according to Gemmell.
Warehouses are also set to be built to store batteries, enabling power supply to homes at night.
Toowoomba Mayor Paul Antonio said the project has received no formal objections from residents or councillors and was approved by the council's planning department.
Antonio said: "There's certainly an enthusiasm that we're going to have the biggest solar project in Australia. Traditionally construction periods require a bit of labour along with the operation phase."
Another Queensland solar project being planned is a 15 megawatt farm built by the Sunshine Coast Regional Council.
Australia's target for 20 per cent of the country's electricity to come from renewable sources by 2020 is being reviewed by the federal government.
Gemmell added: "It remains to be seen, whoever gains power in Queensland, what their attitudes towards renewable energy will be. For me, the policies announced prior to the election by Labor was more in tune to what renewables can do to keep the wholesale cost of power down for Queenslanders to allow business to be more competitive."