10 Circular Economy Innovations
With less than 3 weeks to go, Climate Action is building momentum by showcasing innovations related to each of the 4 stages of content at the Sustainable Innovation Forum. This week exhibits our top 10 circular economy innovations!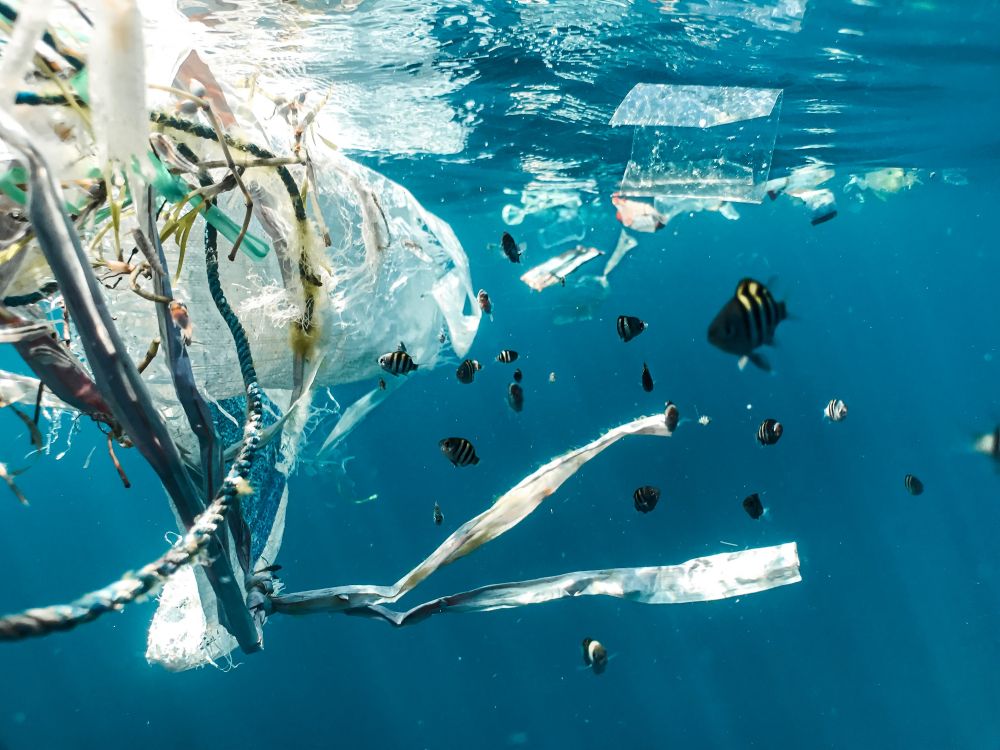 This year marks the 12th annual Sustainable Innovation Forum. Taking place alongside COP26, SIF will unite heads of state and multilaterals, business leaders, investors, environment ministers and NGOs across both live and digital formats to accelerate ambitious climate targets and policies in order to mitigate the worst effects of climate change.
Register today to hear about the latest developments and event news leading up to one of the most crucial meeting of the century.
With less than 3 weeks to go, Climate Action is building momentum by showcasing innovations related to each of the 4 stages of content at the Sustainable Innovation Forum.
This week exhibits our top 10 circular economy innovations!
Carbons Finland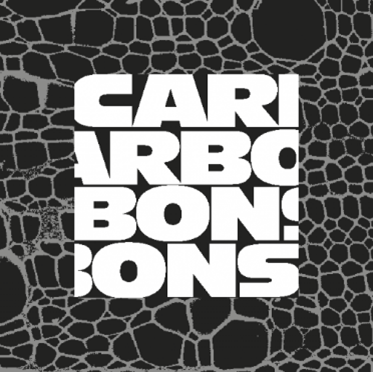 1. Agricultural nutrients, such as manure, sludge and biomass are often washed away by rainwater into river, lakes and seas. These excess nutrients can degrade the water quality and even cause eutrophication – a process that overwhelms a body of water with nutrients, causing algae blooms; some of which produce toxins that impact neighbouring ecosystems. But Carbons Finland is looking to solve this issue.
By implementing a hybrid biofilter, the excess nutrients no longer leak in nearby water systems. Additionally, once the biofilters stop working, they can be reused in order to distribute the captured nutrients back into the natural cycle, reducing the demand for harmful chemical fertilisers.
Carbons Finland's hybrid biofilter not only reduces soil degradation but, conversely, can help to enhance soil productivity and plant growth by improving the soil's carbon content – providing a zero waste, circular solution to the agricultural sector.
Tamturbo
2. Compressed air accounts for 1/10th of industrial electricity consumption, corresponding to 5% of total global electricity consumption. The large carbon footprint can be linked to the adoption of unsustainable compressed air technology in the industrial sector, since many require oil and service and are easily broken.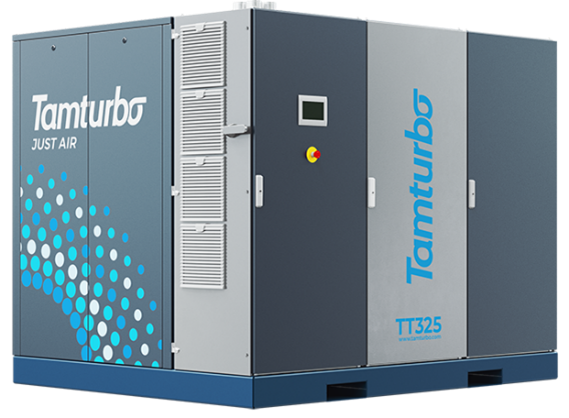 But for the last 8 years, Tamturbo has been researching and developing a low maintenance, oil-free, touch-free air compressor. Its low cost, low maintenance technology stems from the fully remote monitoring and control capability, rendering it low risk. By eliminating the need for oil or the need for touching parts, it aligns with most circular economy principles – increasing longevity and improving energy efficiency, as well as reducing greenhouse emissions.
Second Harvest FoodRescue.ca
3. It is estimated that 58% of all food produced in Canada (35.5 million tonnes) is wasted. But about 1/3rd of that food could be rescued and redistributed to those with food shortages.
In May 2018, non-profit organisation Second Harvest developed a program called FoodRescue.ca designed to redistribute food surplus. Based in Canada, FoodRescue.ca is a mobile app that connects businesses with unsold food to local social service organisations and non-profits. Once connected, these organisations recover the surplus food and redistribute the goods to the local communities.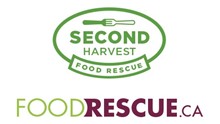 Since the app's inception, over 13,000 tonnes of greenhouse gas emissions have been avoided; largely because wasted food ends up at landfill sites where it rots and produces methane – a greenhouse gas at least 84 times more potent than carbon dioxide over a 20-year period.
Much like its positive environmental impacts, its social impacts have also been profound. By the latter stages of 2020, the app had over 2,000 registered donor locations and over 2,000 registered non-profits – providing roughly 4 million meals for those with food deficits.
Li-Cycle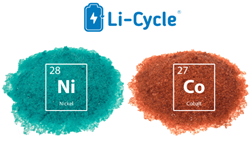 4. Li-Cycle is addressing the difficulty with recycling lithium-ion batteries. During a decade where lithium-ion batteries are central to the electrification of transport, solving the complex issues of battery recycling is paramount. The company's ambition is to recover the critical materials from lithium-ion batteries with the aim to sustainably reintroduce the same material back into the supply chain – taking us one step further towards a closed loop, circular economy.
Traditionally, lithium-ion batteries in USA were exported, sent to a landfill and often burned. But since the establishment of Li-Cycle, the founders have wanted to prove that the secondary materials from used batteries can be reused and reformed into new batteries, using a process that is both economical and sustainable.
Ecobricks

5. Every year, humans use approximately 100 million tonnes of plastic, of which around 10% ends up in the oceans. Unfortunately, only 9% of this plastic is recycled. However, the Global Ecobrick Alliance is creating a low cost, innovative solution that not only reuses but sequesters the plastic.
By filling plastic bottles with pieces of clean and dry plastic to prevent the growth of bacteria and the formation of microplastics, ecobricking is a waste-free, community-driven movement that ensures non-recycled plastic remains untouched from the environment and its biodiversity. Instead, practical solutions involve the reusability of plastic bottles for garden structures, modular units, lego-furniture and other forms of infrastructure.
Since the establishment of the Global Ecobrick Alliance in 2010, the not-for-profit has continued to support local efforts from around the world, expanding its regenerative technology in Indonesia, Philippines, Singapore, USA, Sri Lanka and UK.
Winnow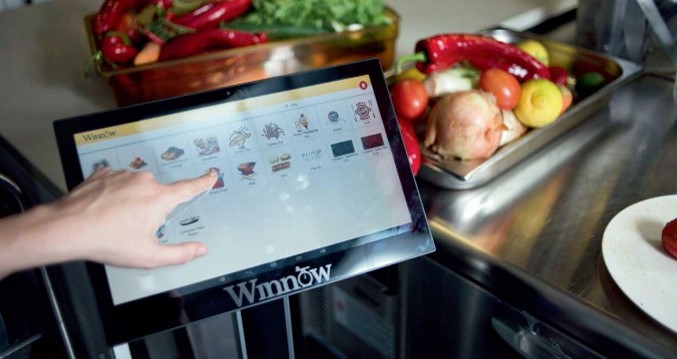 6. Winnow develops a technology to help chefs manage and reduce their food waste and its associated costs. The Winnow system is a smart meter that tracks, records and analyses exactly what food is thrown into the bin. By connecting commercial kitchens to cloud software technology, it equips chefs with the necessary information to cut food waste, save money, and reduce environmental footprints.
Winnow is operational in over 1,000 kitchens located in over 40 countries. Its successful expansion is all thanks to the technology. Since the company's inception, the average user has reduced food waste by around 50% while also cutting food costs by 2 – 8% - making Winnow one of the most circular-focused innovations to date.
MINIWIZ
7. The global adoption of a circular economy is pivotal to MINIWIZ's mission. Founded in March 2005, MINIWIZ wanted to address the disparity between sustainability, recycling and eco-consciousness, and the market reality around its lack of funding.
In 2007, MINIWIZ developed the HYmini – a portable wind, solar and hand-crank power generator. Consisting of recycled electronic waste plastic and recycled paper, the HYmini serves as a zero-carbon charging product for phones, cameras and other small electronics.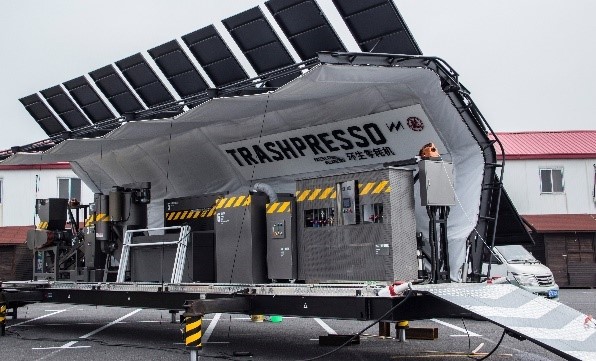 But the technology at MINIWIZ has continued to innovate. In 2017, the company successfully developed the TRASHPRESSO machine – a solar-powered recycling station that transforms plastic bottles and fabric waste into tiles for construction. It operates as the world's first, self-powered, mobile plastics and fabric waste industrial grade recycling platform. In a fully automated process, the waste is washed, shredded, melted and then moulded into up-cycled architectural tiles. The water required for cleaning the plastic and fabric is also reused back into the system.
Since the company's formation, the construction projects alone have saved over 17 million kg of carbon dioxide, adding to its zero carbon and near-zero water footprints.
TAALERI
8. Taaleri's ambition is to direct capital to economically productive destinations that positively impact the environment and society. With the aim to connect profitability to sustainable development, Taaleri enables investors to grow their capital within circular economy innovations, such as water saving companies, sustainable work wear companies and utility-scale wind and solar plants.
One successful model of impact investing is through the Circular Economy Private Equity Fund. Prioritising those with exceptional environmental and social credentials, the Finnish private equity firm has a significant impact on reducing greenhouse gas emissions, minimising general waste and creating sustainable jobs.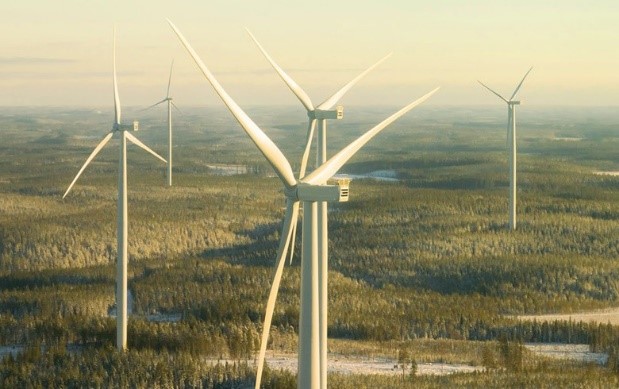 In addition to being a private equity owner in the Finnish wind market, Taaleri manages a portfolio of wind and solar assets in Europe, USA and the Middle East – helping to broaden their influence on ESG investing.
ZenRobotics
9. ZenRobotics supplies artificial intelligent sorting robots for the waste industry. Founded in 2007, the environmentally friendly robotics supplier prides itself as a global leader in robotic recycling and boasts the world's first robotic waste sorting system.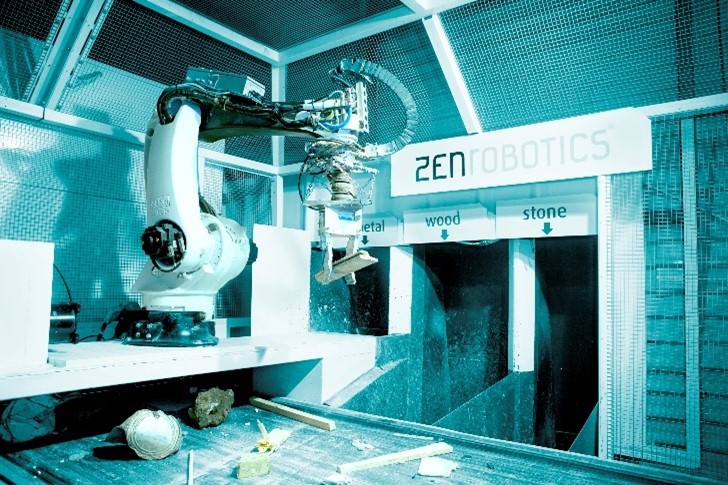 Without the inefficiencies and costs of manual labour, the AI system's ability to recycle is not only faster and more efficient, but it increases the purity of recycled materials and eliminates the risk of injury.
The modern AI system, combined with modern sensors and industrial robots, is unlike traditional sensor-based technologies in that it relies on object recognition, able to filter objects at speed. Additionally, the robots can learn to recognise new fractions, facilitating a much more versatile, flexible sorting process. ZenRobotics holds the fundamentals as an innovative solution to the next generation of recycling plants.
Vinted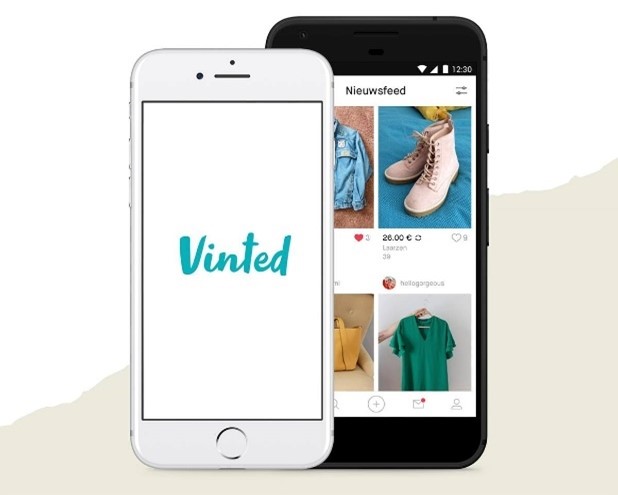 10. Vinted allows the average online consumer to buy and sell second-hand clothes that are otherwise thrown away. Presenting themselves as a model of circular fashion and e-commerce, Vinted has grown exponentially since their emergence in 2008. As of last year, the app was interacting with 45 million members globally, while the Vinted team has grown to over 700 employees – a 75% increase over just the last 12 months.
The worldwide consumer appeal of second-hand fashion continues to accelerate, with the market forecasted to reach $2.2 trillion in revenue by 2025. The rapid rise in recent years has been largely due to the disruption presented by the pandemic, as consumers increasingly look online for accessories.
Vinted is ready to position itself as a leader among the online sustainable movement as it looks to expand its platform. Thomas Plantenga, CEO of Vinted highlighted that "we want to replicate the success we've built in our existing European markets in new geographies and will continue investing not only to improve our product, but also to ensure we continue to have a positive impact".
---
In case you missed it, register here to be part of the historic climate movement.