Packaging design to prevent waste and emissions
The prevention and reduction of household packaging waste is one of Ecoembes's major contributions to the mitigation of climate change. This is a task we perform in close cooperation with our member companies to jointly identify opportunities to reduce and simplify product packaging, from the outset, through the employment of eco-design.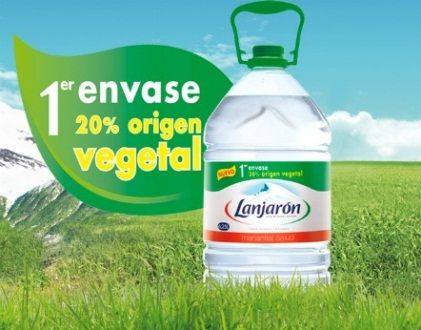 Among the objectives of ecodesign applied to the packaging industry, due its significant contribution to the fight against global warming, is the reduction of greenhouse gas (GHG) emissions arising from the manufacture, distribution and management of packaging waste.
To this end our experts advise companies on the analysis of their packaging designs to identify different opportunities for reduction throughout their useful lives. Some are simpler, others more complex, but all are devised to strengthen our commitment to environmental care and improvement, and to support the fight against climate change.
Climate-friendly packaging
The objective is to analyze and rethink the packaging that is already on the market and to incorporate the environmental factor into the designs of new ones so that, in addition to complying with the objective of preserving the product's features, and ensuring ease of use, they contribute to reducing the GHG emissions associated with the packaging industry.
What our experts seek, in collaboration with businesses, is to detect opportunities to reduce packaging weight and volume, simplifying the use of materials and optimizing the space that they consume in packaging and in transport.
Opportunities are sought to use recycled materials in their production and to facilitate subsequent recycling so that, after becoming waste, they can again be transformed back into a resource, thereby furthering the implementation of a circular economy in the packaging industry.
Case Studies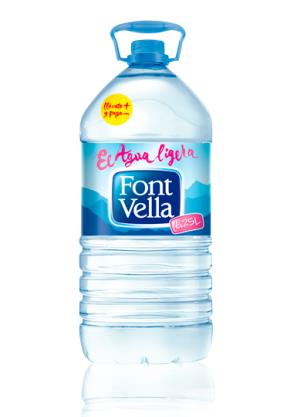 1. Font Vella bottles featuring 25% rPET (Recycled PET) and Lanjarón bottles featuring 20% plant-based PET.
Plant-based PET, also called BIOMEG, is obtained from sugar cane waste. It is a material that is 100% recyclable, chemically inert, durable and unalterable, protecting the product throughout all the stages of its transport and storage, right up until its consumption. In addition, the origin of the material does not affect product characteristics, and BIOMEG offers the same safety and health guarantees as virgin PET.
Both measures help to reduce GHG emissions, either by reusing plastic (preventing its dumping in landfills and diminishing the extraction and use of virgin raw materials) or through the use of raw materials with a lighter environmental impact.
2. The compacting of the primary and secondary packaging for Indas-Domtar adult diapers.
This measure consisted of increasing the compaction of elastic, absorbent products, thereby reducing their volume (30%), which meant reducing the size of containers and packaging, less ink use, fewer pallets for transport, and mitigated waste generation. By cutting down on the volume to be transported, the number of trucks / containers was reduced, as was energy consumption and CO2 emissions.
Results:
The reduction of plastic waste: 33% / Savings: 53,986,272 gr.
The reduction of cardboard waste: 26%, large size (0.07227 m3 vs. 0.05369 m3) / Savings: 319,500,987 gr
Reducing cardboard waste: 24%, medium size (0.06214 m3 vs. 0.04719 m3) / Savings: 71,761,142 gr
Reduction in pallet waste: 76,824 pallets
Reduced transportation expenses: 1,164 trucks
Reduction in CO2 emissions: 194,000 kg
Both steps have been recognized with "R" awards (2013 Edition: FontVella Lanjarón and 2014 Edition: Indas-Domtar) for their significant contribution to reducing environmental impact, saving raw materials, and cutting down on GHG emissions.
Objectives achieved
Royal Decree 782/1998 establishes the Kw/Kp ratio as the primary indicator for the quantitative tracking of the degree to which packaging and packaging waste is being reduced.
This is a ratio between the weight of packaging placed on the market and the weight of the product packaged, "Kw" (Kr below) indicating the total weight of the packaging waste generated in a year, and "Kp" the total weight of packaged goods consumed in the same year.
The graph below illustrates the trend in this indicator from 1999-2014 for all those companies belonging to the Ecoembes Integrated Management System. It can be noted that in 1999 on average 80.4 grams were required to package one kg of product, while by 2014 this figure had fallen to 66.5 grams.​