Leader in Green Manufacturing: China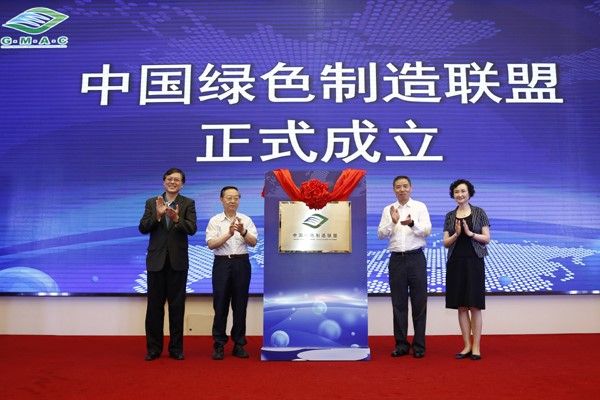 Since the inauguration of the Green Manufacturing Association of China (GMAC) in September 2017, China has begun setting ambitious goals to ensure its future as a powerful green manufacturing nation.
Yang Yuanqing, Board Chairman of the GMAC emphasizes that China's current progress in green manufacturing requires systematic changes to the product life cycle of all goods and services. While upcoming legislation would encourage larger degrees of corporate social responsibility, Yang details such policies would bring forth "green design, production, operation, recycling, packaging and marketing".
Yang continues, "Only green manufacturing can ensure social wealth while protecting the environment."
An example of the growing momentum of green manufacturing in China is Gree Electric Appliances, a leading brand in the country's energy and appliances sector. By focusing research and development of its special compressors, a core energy efficiency component in its products, Gree Electric Appliances is able to design and manufacture energy efficient appliances, giving the company a strategic but also environmental edge over its competitors.
Zhang Mingsheng, manager of Technical Department at Gree Electric Appliances also believes that the GMAC will encourage significant development and interest in green manufacturing and that the association serves as a leader in China's push for environmental sustainability and corporate social responsibility.
In addition to the positive influence of the GMAC, the leadership of President Xi Jin Ping has also accelerated China's transition into a green manufacturing nation. Not only has President Xi detailed the economic and ecological necessity for China's transition into an "ecological civilization, Xi has also begun to sanction Chinese cities who have failed to meet air quality targets, halting government approval of new metropolitan projects. This crackdown also includes Shanghai, where air quality worsened with a 1.9% increase in the concentration of PM 2.5 particles.
Nevertheless, with both government support and policy, Shanghai has redoubled its efforts in promoting green manufacturing. Chen Mingbo, director of Shanghai Municipal Commission of Economy and Informative Technology, stated that the municipal government is formulating guidelines for Shanghai's green manufacturing future.
With pollution being a common concern for major industries which emit and pollute, enforcing policy and providing incentives of change will set China as the new global green manufacturing powerhouse.
Photograph:chinadaily.com.cn