Building for zero emissions
Terri Wills, CEO of the World Green Building Council (WorldGBC), discusses the role and potential of the building and construction industry in combating climate change.
When the French Foreign Minister Laurent Fabius brought down the gavel to seal the adoption of the Paris Agreement, rapturous applause sounded from the delegates gathered in the French capital, with some even linking arms and embracing enthusiastically. It was clear the world was witnessing a special moment. "Today we celebrate, tomorrow we have to act," proclaimed Miguel Arias Cañete, the EU's Climate and Energy Commissioner.
In the year since the historic COP21 in Paris and the groundbreaking climate change deal that was secured there, it has become clear that one of the major impacts was simply the power and influence of world leaders coming together in one place to commit unequivocally to decarbonisation – in particular, through the building and construction sector. Buildings Day, itself a historic occasion as the first day dedicated to the sector at any COP meeting, put the role and potential of buildings in tackling climate change front and centre: the building and construction industry is one of the single biggest contributors of greenhouse gases, accounting for more than 30 per cent of global emissions. But, by the same token, it also represents a major opportunity to combat climate change, offering one of the most cost-effective ways to do so through measures such as energy efficiency.
It was at Buildings Day that business leaders, policy-makers, city officials and other organisations acknowledged this on the global stage. It led to the creation of the Global Alliance for Buildings and Construction (Global ABC), an alliance of over 20 countries including both France and Morocco, nine major businesses, and over 50 other national and international organisations including WorldGBC. Although still in its early stages, there are significant future opportunities for the Alliance, such as helping countries to deliver on their own 'Intended Nationally Determined Contributions' (INDC) targets through building efficiency, and ensuring climate finance can flow through to buildings.
Buildings Day also provided the opportunity for the industry to present its own commitments designed to step up action. WorldGBC and its network of over 70 Green Building Councils and 27,000 member companies announced one of the largest buildings-related commitments at COP21, by collectively pledging to dramatically reduce emissions from buildings. Together with the International Energy Agency, we calculated that we must reduce emissions of some 84 gigatonnes of CO2 by 2050 – the equivalent of not building 22,000 coal powered plants – if we are to keep global warming to within 2°C. This is a bold target, but one that can absolutely be achieved through green building, and specifically net zero new buildings and the energy efficiency refurbishment of our existing ones.
Delivering progress
A year on, we are delivering solid action against that commitment. In March 2016, we launched
BUILD UPON – the world's largest collaborative project on building renovation, funded by the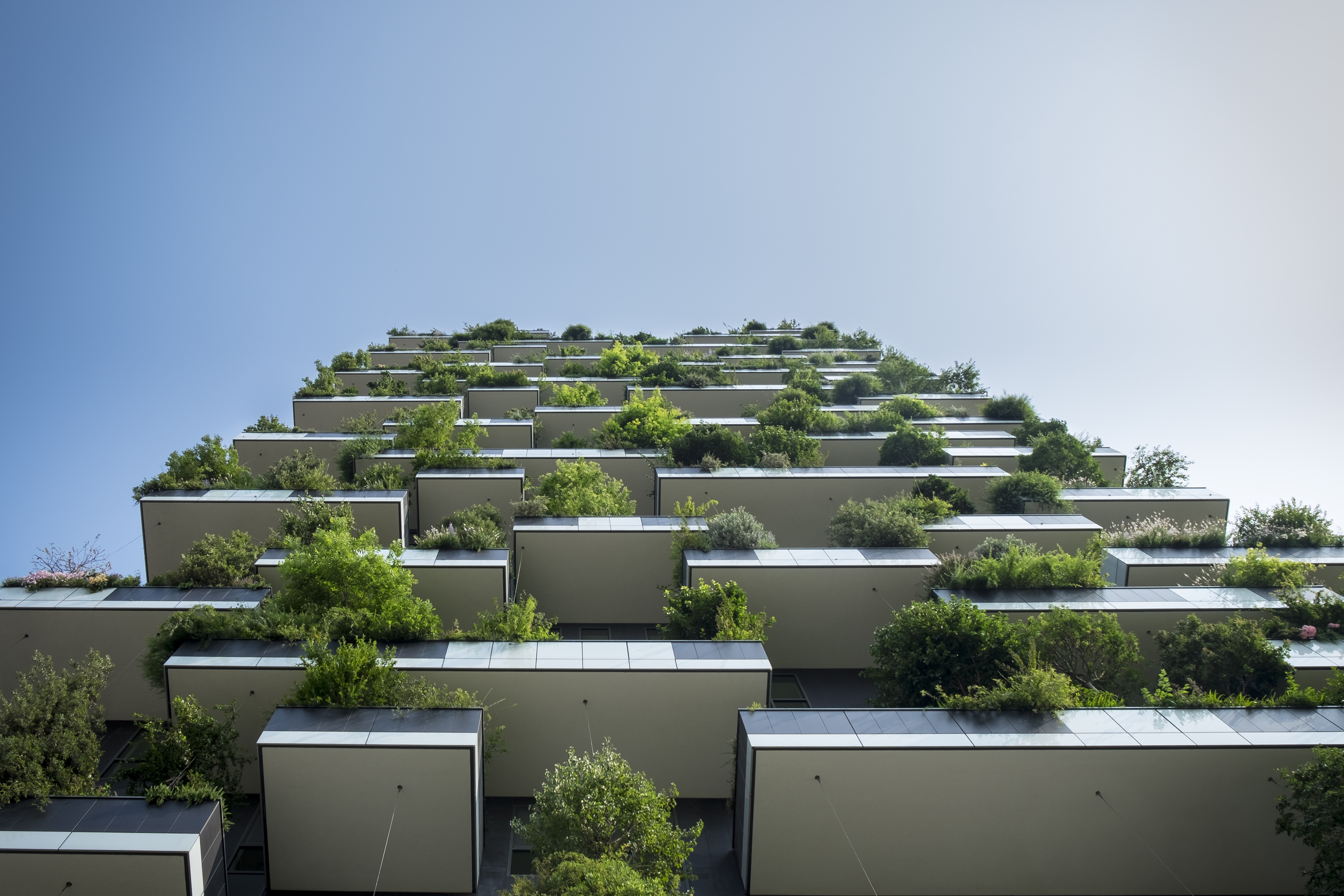 European Union's Horizon 2020 fund. BUILD UPON is tackling one of Europe's most daunting climate challenges – its existing buildings, which account for 36 per cent of the EU's total CO2 emissions. Thirteen Green Building Councils will hold 80 events and create a policy dialogue with stakeholders from over 1,000 organisations, in order to support their countries to deliver national renovation strategies. We believe this project will spark nothing short of a renovation revolution across Europe – hopefully followed soon by other continents.
Three months later in June, we launched Advancing Net Zero, a groundbreaking project which aims to ensure that all new buildings have net zero emissions by 2030, extending this to all buildings by 2050. This is another vital part of our efforts to stay within 2°C. This project grew out of the growing momentum behind our COP21 commitment. Three Green Building Councils initially announced they would introduce a net zero certification, and this ambition has spread through our network with 10 Green Building Councils from countries as diverse as Brazil, Canada, India and South Africa now committed to introduce net zero building certification schemes. These will challenge those in the industry to strive for buildings that create no emissions, and contribute little or nothing to climate change.
We have also seen another COP21 commitment turn into a major initiative. Many Green Building Councils have committed to working with their governments – city and national – to develop stronger and more ambitious green building policies. The result is a partnership with the World Resources Institute on the UN Sustainable Energy for All's Building Efficiency Accelerator (BEA) programme, designed to help to double the rate of energy efficiency globally by focusing on key cities such as Dubai, Warsaw, Bogota and Tshwane. The partnership has been met with great enthusiasm from mayors and leaders of major cities, with the Secretary General of the Dubai Supreme Council of Energy (DSCE), HE Ahmed Butti Al Muhairbi, stating that the BEA would help to "foster a culture of efficiency in existing and new buildings … to ensure a sustainable environment for future generations."
Focus on finance
As an international green building movement, we are proud of the progress we have made against our COP21 commitment. But we know we must continue to act, and in particular address challenges not yet overcome. In particular, climate finance is a focus in Marrakech, and has been identified as a main priority for the Moroccan COP22 Presidency, particularly the question of how developing countries can better access finance to adequately address climate change. Many global South countries set ambitious targets as part of their INDCs, yet they specified that these could not be achieved without the ability to unlock climate finance, and thus the ambition of the Paris Agreement would ultimately be much more difficult to reach.
Over the next 15 years, it is estimated that roughly US$93 trillion of low-emission and climate-resilient infrastructure will need to be built globally. Financing this infrastructure is critical, which is why we at WorldGBC are focusing on a few key areas of climate finance and low emission infrastructure at COP22.
First, we will continue to support innovative climate finance mechanisms. We are beginning to see real progress within the property industry on this. Green bonds, for example – those which are used to fund projects with a positive environmental or climate benefit – are being increasingly used for green building projects. In fact, the non-profit organisation Climate Bonds expects green property bonds to make up to 40 per cent of the green bonds market in the future. In 2015 the Green Building Council of Australia joined Climate Bonds as a partner, allowing Australian property owners to use the Green Star building certification tool to help attract new sources of funds from large institutional investors seeking low-carbon assets.
This example from Australia – and the partnership between WorldGBC, cities, Green Building Councils and the WRI on the Building Efficiency Accelerator – shows how Green Building Councils are uniquely positioned to secure climate finance, and to work with other organisations in their own countries to do so.
Second, we will make clear the case for investment in green building. We will be creating for the first time a research function which will support major studies to prove beyond doubt the value of green building. Already, data tells us that investment is pouring into green building. A recent report by GRESB, the organisation which assesses the environmental, social and governance performance of property companies and fund managers, paints a positive picture of real estate investments around the world. In its assessment of over 750 real estate companies and funds, representing more than 66,000 assets across 63 countries, with a value of US$2.8 trillion, property companies are reducing energy and water consumption, cutting greenhouse gas emissions, and placing greater focus on occupant health and well-being.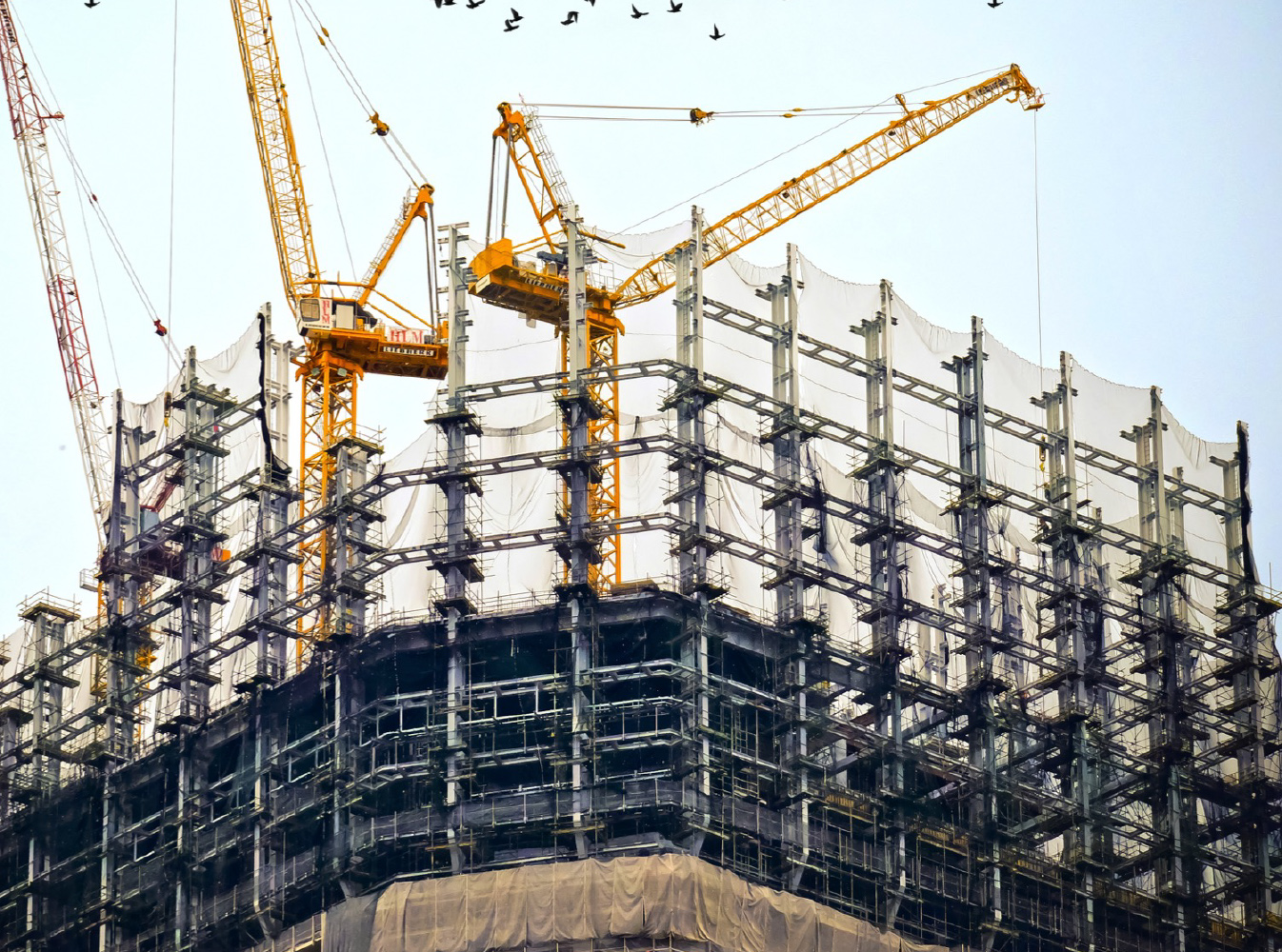 Sustainable Development Goals
WorldGBC will increasingly be showcasing how green building will contribute towards achieving many of the UN's Sustainable Development Goals (SDGs), demonstrating how climate finance directed towards green building will achieve both climate and global development ambitions.
These goals set forth a challenge for humanity to decouple economic growth from climate change, poverty and inequality – a challenge we firmly believe green building can help to solve. Green buildings are not simply structures that can save energy, water and carbon emissions, but they are also catalysts for social change – and can educate, create jobs, strengthen communities, improve health and well-being, and much more. While the 17 SDGs are wide- ranging, from ending hunger to promoting peaceful and inclusive societies, there are several goals to which green buildings are already contributing to in a significant way.
The goal to 'ensure healthy lives and promote well-being' is supported through our Better Places for People campaign, which focuses on creating green buildings that support healthier and happier lives. According to the World Health Organization, lung and respiratory diseases associated with poor indoor environment quality are three of the top five leading causes of death.
Green buildings are helping to 'promote sustainable economic growth and employment' by creating thousands of jobs and addressing socio-economic issues such as unemployment and lack of skills. South Africa uses a socio-economic framework which guides building owners to certify buildings not just for their environmental impact but also for their social and economic impact, such as job creation.
And green buildings are helping to 'make cities safe, resilient and sustainable', with energy efficiency and renewable usage leaving them less reliant on central energy grids, and the creation of neighbourhoods and communities with access to public transport and green spaces. And there are many more – both direct and indirect – such as education through green building training and efforts to break down sexism and promote gender equality in green building workplaces.
Support for GBCs
Finally, we will continue to support the development of new and existing Green Building Councils in the global South to become stronger and more impactful, in order to support their countries in achieving their INDCS and SDGs. Earlier this year we were delighted to recognise Morocco Green Building Council as an official member of WorldGBC. This Council was formed when a dynamic group of green building pioneers from Morocco approached France Green Building Council for advice and guidance on joining our movement. With this help, Morocco GBC is now already developing green building training programmes and certifying green building projects with HQE, the French certification scheme, in cities such as Rabat and Casablanca, as well as more rural areas. Given that sustainability within buildings represents such a major challenge in the Middle East and North Africa, a region that is currently home to over 350 million people and will see urban populations double by 2050, their work is extremely valuable. To enable better direct support for organisations like Morocco GBC, WorldGBC is expanding its regional model, which already exists in Europe, to provide better localised support that will be critical to post-COP22 action on the ground in the global South.
Morocco GBC's story demonstrates how our global family of Green Building Councils can come together to share knowledge and experiences for mutual benefit – and further shows the strong links established between organisations from COP21 in France to COP22 in Morocco. And our global movement of Green Building Councils and businesses will be out in full force in Marrakech for the second Buildings Day, where we will once again highlight to the world why it's better to build green.
Read the full Climate Action 2016/17 Publication here