Will Gardiner on what actions Drax is taking to reduce its carbon footprint
After the Sustainable Innovation Forum 2021, Climate Action caught up with Will Gardiner, CEO at Drax Group, to discuss what actions Drax is taking to reduce its carbon footprint.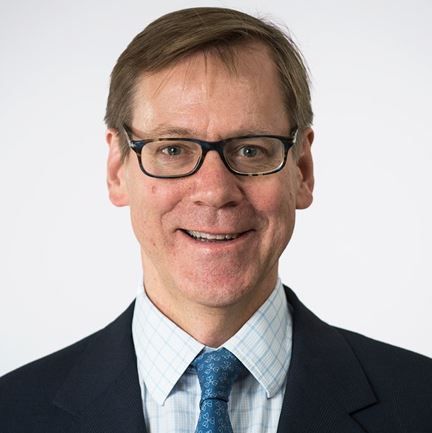 After the Sustainable Innovation Forum 2021, Climate Action caught up with Will Gardiner, CEO at Drax Group, to discuss what actions Drax is taking to reduce its carbon footprint.
What is your business doing to reduce its carbon footprint?
At Drax, we've transitioned from being one of Western Europe's highest emitters when we only used coal, to become Europe's largest decarbonisation project and the UK's biggest generator of renewable electricity. Generating more than 11% of the UK's renewable electricity.
This transition has been down to our shift away from using coal to using sustainable biomass, a journey we started almost a decade ago. In that time, thanks to this shift, we've reduced our CO2 emissions by over 90% to become one of Europe's lowest carbon generators.
Now, however we are looking to go further. At COP 25 in 2019 in Madrid, I announced Drax's world-leading ambition to be carbon negative by 2030 – that means we'll be removing more CO2 from the atmosphere than is emitted right across our operations, creating a negative carbon footprint for the company. This ambition can only be achieved by deploying vital negative emissions technology bioenergy with carbon capture and storage (BECCS).
Negative emissions technologies, like BECCS, will be essential in meeting the UK's legally binding net zero by 2050 target. The Climate Change Committee (CCC) says that the UK cannot meet net zero without negative emissions from technologies such as BECCS, whilst the UN's IPCC has stated that they will be needed around the world to help offset emissions from sectors that are the hardest to decarbonise, such as agriculture and aviation.
Is sustainability a key consideration for your business and your customers?
Sustainability is at the core of how Drax operates. The climate crisis is the biggest challenge our generation faces and it's vital we all operate more sustainably and accelerate strategies that can tackle the issue.
At Drax our world leading biomass sourcing policy puts sustainability at its heart. We ensure that the biomass we source to generate the renewable electricity relied upon by millions of homes is sourced from responsibly managed forests that grow back and stay as forests.
As well as this, we understand that the business that we supply to power also value sustainability, and we work closely with them to ensure they can meet their own ESG goals. Drax's aim is to work in partnership with our business customers to create solutions that meet their needs. The next decade will see a monumental shift in how electricity is generated and consumed. The rise of the prosumer means we're seeing an increase in independent renewable generators, that are helping with grid stability.
It's not simply about supplying them with renewable power anymore. By taking this partnership approach, we can better understand how our customers operate, and where they can make savings through the optimisation of their operations.
The help with these, we've launched two services. Drax Electric Vehicles is an end-to-end service that takes the hard work out of switching to EVs by supporting companies to make the business case, installing and managing charging facilities and identifying the right cars to switch.
We also have Drax Electric Assets, a service that helps businesses optimise their operations, make the most of their energy use, and save money.
What future investments are you planning/would like to make?
Our plans to deploy BECCS at Drax Power Station is a major investment for Drax. We stand ready to invest more than £2bn in delivering the project and we're already making great progress. BECCS is also scalable worldwide. In March this year we kickstarted the planning process by launching the DCO process, which seeks permission to convert two of our four biomass units at the power station to include carbon capture and storage.
In the summer we announced Mitsubishi Heavy Industries as our technology partner, and on November 1st the second stage of the planning process begins with a formal consultation process, which seeks to get the views of the local community on our plans for BECCS.
Work is also underway to advance our plans to extend Cruachan, our pumped hydro storage station (PSH) just up the road from Glasgow, in Argyll, Scotland. PSH provides essential system support services to maintain secure electricity supplies and enables more renewables like wind and solar to come online. PSH is the only technology currently available that can provide energy storage at scale. Energy storage as well as the provision of ancillary services from PSH ensure the grid operates safely and efficiently. As well as this, PSH will help to cut energy costs by reducing the need for wind farms to be paid to turn off when they are generating excess power, enabling that power to be stored within the reservoir. This will become increasingly important as the UK is set to quadruple offshore wind capacity by 2030, as set out in the PM's 10-point plan.
How can the UK government help make it easier for your firm to take action?
Over the last decade successful policies were put in place to incentivise investment in renewable technologies like offshore wind, solar and biomass. As a result, the UK's electricity system has decarbonised at a faster rate than any other in the world.
Drax is ready to invest £2bn in BECCS in the UK but there is currently no mechanism to reward negative emissions in the energy or carbon markets.
We want to see similar progressive policies to those created for renewables, which would incentivise the investment needed to get negative emissions technologies like BECCS off the ground, kickstarting a whole new sector of the economy, creating exciting export opportunities for the UK, whilst demonstrating climate leadership.
---
Drax Group are speaking at the Sustainable Innovation Forum 2021, to join them register here now.