Torsten Kallweit on how Bosch closed the gap between ambition and action to become carbon neutral
Ahead of the Energy Transition Summit, taking place on the 25 & 27 May, Climate Action caught up with Torsten Kallweit, Head of Corporate Office Health, Safety, Environmental and Fire Protection at Bosch, to discuss how the company closed the gap between ambition and action to become carbon neutral and what is next for the energy transition.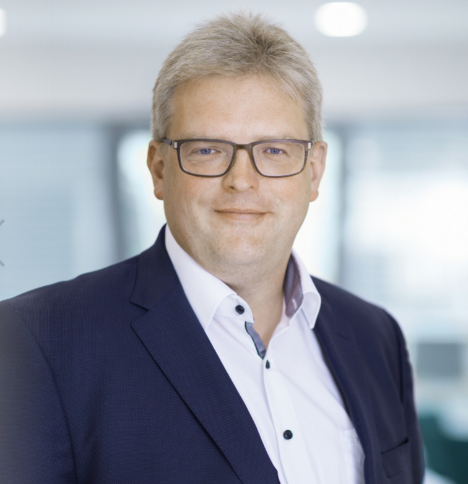 Ahead of the Energy Transition Summit, taking place on the 25 & 27 May, Climate Action caught up with Torsten Kallweit, Head of Corporate Office Health, Safety, Environmental and Fire Protection at Bosch, to discuss how the company closed the gap between ambition and action to become carbon neutral and what is next for the energy transition.
Firstly, congratulation on reaching your climate targets, ahead of time. What does being a carbon neutral company feel like, have there been any direct impacts outside of obvious?
Thank you! It is obviously satisfying to meet the targets we set. We've been carbon neutral since the first quarter of 2020 across more than 400 sites worldwide, and this has now been officially certified. But really it is only a first milestone, so we are not relaxing yet! We are now turning our attention to what is known as Scope 3, the CO2 emissions along our entire value chain, from suppliers to customers.
Taking action has been advantageous from a business perspective. For instance, our efforts to achieve energy efficiency means we expect to save one billion euros by 2030 through reduced energy consumption. Sustainability can also be a value driver; for example, when energy prices are increasing, energy-efficiency measures will pay off even faster. We also see competitive advantages resulting from increasing customer awareness and business opportunities resulting from green products and services.
We have gained a lot of knowledge in our emissions reduction journey, and we are keen to support other companies, particularly in manufacturing, to follow our lead. As a result, last year we set up Bosch Climate Services as a consulting subsidiary, and this has found a lot of pent-up demand from businesses looking to reduce their own emissions.
With COP26 around the corner and the climate emergency on our doorstep, companies are under more pressure to commit to greater emission reductions, net zero targets and/or any number of coalition for lofty ambition. But setting targets is one thing, achieving them is another. How did you achieve these targets and, from a company wide perspective, what does it take to close the gap between ambition and action?
We have successfully pursued a rigorous climate protection policy for years, so we were not starting from scratch. We first decided to reduce the relative CO₂ emissions of our locations as early as in 2007: the target was a reduction of 20 % by 2020. Ever since, we have consistently exceeded our targets, and In 2019 we decided to become fully carbon neutral.
To achieve this, I think two things were needed. The first is taking a systematic and holistic approach across the whole business, realising that lots of small interventions add up to a big difference. Most importantly, we focus on increasing our energy efficiency and have launched around 2000 emissions reduction projects worldwide. We rely on our local associates to identify opportunities and act on them, and then we did all we could to transfer the lessons learned across the business. Another main lever we use to enable carbon neutrality is increasing the proportion of renewables in our energy supply. This includes generating more own electricity and investing in new clean power. To meaningfully increase the share of renewables in the energy mix as a whole and promote a lasting transition to alternative energy, we are investing in projects that wouldn't have gone ahead without our financial support. As a short-term step, we are also purchasing green electricity and fully offsetting unavoidable carbon emissions. In 2020, the share of carbon offsets was already far lower than projected.
A lot has changed since the signing of the Paris Agreement and many believe business innovation and the private sector more generally are now the driving the transition to a global net zero economy whereas 5 years ago the ambition was essentially being pushed by central governments and multilateral institutions. What has change? How do you see the role of business in the next phase of the transition and as a lever for the net zero transition over the next decade?
There has clearly been a shift in attitudes in the last five years. I think part of it comes from technology- it is much easier to accurately monitor things like energy usage today than five years ago, and if you can measure a problem you are halfway to solving it. But mostly I think it is because the public mood has changed. People want action, businesses realise this, and increasingly have the tools to act.
Business is absolutely crucial for the energy transition, not just in terms of the emissions reductions they make themselves, but also in terms of the products they develop and manufacture. Let's be realistic- individual behaviour change is certainly important to reduce emissions overall, but people will still need to heat their homes and businesses will need to deliver their products, so we need to find ways of doing that without emitting CO2. That means a technological solution, and that must come from business. Governments have a hugely important role to play here too, not just in terms of creating the business atmosphere where this innovation can happen, but also in assisting with the rollout of the infrastructure that underpins these new technologies.
I want to talk about the term 'net zero', or as you use, 'carbon neutrality', it has become somewhat ambiguous, many believe these terms are in danger of becoming marketing buzz words. As a company that has achieve meaningful and measurable targets, what is your advance to other businesses who want to derive true value from their ambition? Given Bosch have achieved the ambition you set yourselves, what do you make of other the 'net zero' commitments of others within and beyond your sector?
The best advice I can give? Take emissions reduction seriously, and commit time and resources to what you are doing. Treat it the same way you would treat R&D- an investment in future business. What's more fundamental to future business than the future of the planet?
Part of taking the subject seriously is having your emissions audited and verified by an independent third party- that way you know whether your actions as a business are working and can be satisfied that CO2 neutrality has been genuinely achieved. We audit our emissions closely, and have also signed up to the Science-Based Targets Initiative (SBTI), which worked with us to set our 2020 CO2 Neutrality target and since then has verified and validated our commitments. If you are making a commitment, it needs to be validated!
Many believe we have 10 year's to find pathways to reach a global net zero economy. The last 10 years of emission reduction has predominantly been driven by the energy transition. The low hanging fruit has been picked with clean and renewable energy sources essential for the future electric and green economy. So what next in the energy transition? How do you see things panning out over the next 10 years?
I am very optimistic for the next 10 years. We are seeing the costs of renewable energy continuing to fall, and an ever greater proportion of our energy will come from renewable sources. At the same time, advances in connectivity, the Internet of Things and AI will let us use our energy much more effectively than we currently do, and millions of comparatively minor efficiency savings across society will have a major cumulative impact. Just to give one example, even leaving aside the way a vehicle is powered, the increasing connectivity and automation of cars will reduce emissions considerably, as they will be driven much more efficiently.
Ten years is a long time- think how much we have progressed since 2011! By 2031 we should be well on the way to decarbonising whole sectors of the economy. We are particularly excited by the potential for hydrogen to enable some of this shift, especially in the fields of domestic heat and mobility.
We've spoken about your achievements to date. So what is next for Bosch? You're currently updating your new targets and setting yourselves new 2030 goals. You have talked in the past about looking 'within', for companies to look in their own 'own back yard'. What exactly do you have planned for you next phase in as we move through this decade of action on the climate emergency?
As you say, we have set ourselves a series of goals for 2030. Most importantly, by then we want to save 1.7 terawatt-hours of energy, more than one-fifth of our current annual consumption. Aside from this, our main focus now is on reducing emissions along our value chain - and that is a very challenging task. We have agreed a binding target with the Science-Based Targets initiative – a 15 percent drop from their 2018 level by 2030. That's a reduction of 67 million metric tons of carbon dioxide emissions, and this alone will reduce our carbon footprint more than 20 times as much as the switch to carbon neutrality in our own facilities.
Decarbonising our supply chain is crucial which is why we're firming up the target for suppliers and logistics operations, We already hold our suppliers to high welfare and ethical standards, so part of this process is contractual. This means that a supplier's or logistics provider's carbon footprint will in the future be one of the criteria for awarding new procurement contracts.
Most significantly, we also will be pushing our product portfolio in the direction of energy efficiency and technology change. To use an example, we already have low energy-consumption Bosch Powertools with recycled casings and packaging; in ten years' time they can also be delivered to stores in a hydrogen-powered truck using Bosch technology.
I am pleased with the point to which Bosch has progressed so far, but there is still plenty of work to be done. For me, this is all the more reason for other businesses to start taking these actions as soon as possible. If you are reading this and would like advice and support, please get in touch!
---
Torsten Kallweit is speaking at the Energy Transition Summit on 25 May! Register now to connect with key players in the energy sector to further drive this net-zero transition through policy and regulation, to innovation, technology and investment.