Susan McGeachie on the important role finance will play in decarbonising the energy sector
After the Sustainable Innovation Forum 2021, Climate Action caught up with Susan McGeachie, Head, BMO Climate Institute at BMO, to discuss the important role finance will play in decarbonising the energy sector.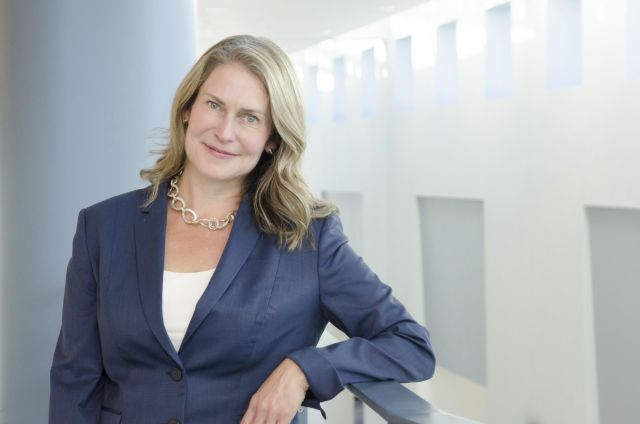 After the Sustainable Innovation Forum 2021, Climate Action caught up with Susan McGeachie, Head, BMO Climate Institute at BMO, to discuss the important role finance will play in decarbonising the energy sector.
With the impacts of Climate Change so unknown, how can you encourage and support clients to see new business opportunities within the transition to net-zero?
A 2019 article in the Economist stated that the low carbon transition will require a complete overhaul to the global economy. This overhaul will lead to Schumpeterian growth opportunities, with transformed and entirely new industries, technologies, and industrial processes.
Of course, with any transformation comes risks: The risk of delayed action resulting in failed businesses and missed opportunities to capture their fair market share of revenue-generating opportunities in the low carbon transition. This risk is exacerbated by not having the supporting infrastructure in place, for example increased supply of clean energy and charging infrastructure underpinning regional and national electrification strategies, government policies to stimulate demand for clean hydrogen to support investment from the private sector, and better data on the demand intensity of energy consumption through consistent reporting and labelling, such as energy labelling for buildings.
The BMO Climate Institute is helping clients in the industries we serve to mitigate these risks by quantifying them through industry-leading analytics to underpin risk sharing investment proposals between government, our bank, and our clients. We also have a role in leading and supporting advocacy efforts to ensure policies, laws and regulations enable investment.
What is finance's role in decarbonising specific sectors such as energy and heavy industry?
As a bank operating in resource economies, we finance heavy industry, and all those industries that rely on their products, such as oil, gas, steel, cement, and lumber. We therefore have a vested interest in ensuring our clients are resilient in this transition to the low carbon economy. Our role includes partnering with government and industry to support the development and scaling of critical technologies that enable this transition, including increasing the supply of wind and solar in our electricity grids, microgrids, storage, small modular reactors, hydrogen, and CCUS.
The BMO Climate Institute is convening a systems approach to help finance the technologies and innovation our clients need to enable the transition to a low carbon economy. This includes:
The use of technical experts to develop economically feasible projects to bring to market;

The development of policies for secure, long term revenue streams to reduce investor risk;

Governments to finance the risk of new technologies to develop capacity and knowledge; and,

New financing strategies and processes for faster loan and investment approval.
How can BMO as a company ensure responsible financing practises?
BMO is committed to aligning our growth strategy and lending decisions with the UN Sustainable Development Goals, and we have committed to, and are governed by, UNEP-FI's Principles for Responsible Banking. In alignment with the Paris Agreement, BMO is committed to achieving net zero emissions in our financing activities by 2050.
Our purpose is to maximize the potential for capital to grow the good in business and life. Examples of how we live this purpose include performing due diligence over the ESG implications of lending decisions, integrating analysis of relevant ESG issues into investment processes, and voting in line with our corporate governance guidelines across global holdings. We also engage with companies to reduce ESG risk, improve performance, encourage best practice and underpin long term financial, social and environmental value creation. Our innovative financing products include green bonds, sustainability-linked loans, a CAD 250 million impact fund and a women-in-leadership mutual fund, which direct capital towards actions aligned with a sustainable future.
We believe being transparent is a critical element of responsible business and so have committed to disclosing how our financing decisions influence GHG emissions and reductions, along with other ESG matters.
How should banks navigate decarbonising pathways within industry, energy, and real estate?
Banks need information supported by credible data. Our objective at BMO is to be our clients' lead partner in financing their decarbonisation pathways and, to do that, we need to fully understand the underlying risk at each stage along this pathway so that we can quantify and appropriately account for this risk. Our financing solutions are increasingly likely to be blended with government incentives and grants until the various technologies underpinning this market matures.
Energy systems are inextricably linked to most carbon reduction solutions and so are a critical priority. BMO Capital Markets has launched an Energy Transition Group to help clients achieve their own decarbonization strategies and to help finance clients that are driving decarbonization solutions for others. The group brings together traditional financing solutions as well as sustainable financing products, BMO's Impact Fund and advice on how to integrate alternative sources of capital that have been established to accelerate the development of energy transition solutions.
For heavy industry and real estate, we're participating in partnerships with relevant technical experts and government to identify and evaluate the portfolio of decarbonization options, including technology readiness levels, carbon reduction potential, and costs. Once we understand the technical pathway, we can work with government to create enablers for the most impactful ($/C02e abated) suite of solutions.
Carbon pricing is often viewed as additional costs, how can we shift the industry attitude to view CO2 as the next competitiveness paradigm?
Carbon pricing enables industries to capitalize on the lowest cost decarbonization solution.
There are tremendous opportunities in decarbonization that have the potential to transform industries. Pricing carbon will help make these solutions economically viable, thereby enabling gradual industrial shifts and a reprioritization of investments. Certainly, new markets can be intimidating, but they can also be exciting. We're redefining value and shaking up traditional business processes and customs. The most innovative companies have embraced their low carbon journeys through active engagement in public and private partnerships to help shape this new market and so define their roles within it. Our role as a provider of capital is to develop new ways to finance these emerging investments, such as incorporating the value of future carbon credit revenues, and work with governments to help de-risk and incentivize investment.
On the flip side, we know the cost of inaction is going to be exorbitant. Left unabated, GHG emissions will exacerbate extreme weather events, causing resource shortages, supply chain disruptions, and significant damage to physical infrastructure. These costs will continue to rise over the long term in a low climate action scenario, whereas the cost of the low carbon transition is temporary.
---
BMO spoke at the Sustainable Innovation Forum, you can watch all sessions on demand here