Steven Kukoda on the role of the copper industry in the transition to a net-zero energy system
Climate Action caught up with Steven Kukoda, Executive Director of the International Copper Association, to discuss the role of the copper industry in the transition to a net-zero energy system.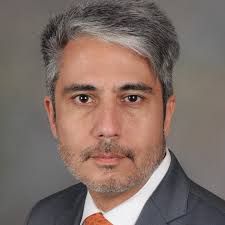 Ahead of the Sustainable Innovation Forum 2021, Climate Action caught up with Steven Kukoda, Executive Director of the International Copper Association, to discuss the role of the copper industry in the transition to a net-zero energy system.
Steve, you join us again for our Sustainable Innovation Forum, this time at COP26. How crucial do you think this COP will be in driving real climate action?
In the build-up to COP26, with a backdrop of climate disasters the world over, I definitely feel a sense of urgency and a narrative focused on action. In my own corner of the world in the US State of New Jersey, we just experienced a 500-year flooding event – the second such event in a decade. We also had the most powerful tornado every recorded. With the passage of time, climate change becomes more and more personal to me. At COP26, I expect to see less rhetoric and more tangible, concrete commitments. I think people in general are tired of half-measures and lofty speeches, and they won't stand for these any longer.
Copper is a material crucial in facilitating the transition to a net-zero energy system, but mining is one of the most polluting industries. What are the biggest challenges in decarbonising this aspect, and how can the industry balance its role as an enabler whilst continuing to reduce its emissions?
Copper is certainly one of the materials critical to the clean energy transition and decarbonization – perhaps more so than any other material. All three pillars of the clean energy transition – energy efficiency, renewables, e-mobility – require more copper than their inefficient, higher-polluting alternatives. That puts a spotlight not just on the material but also on the companies that produce it. Decarbonization of industry and infrastructure is now top of the agenda for many, including for those in the copper industry. The copper industry supports initiatives that are rooted in the UN's SDGs and the Paris Climate Agreement. At ICA we are working hard to define the ways in which the copper industry can decarbonize its own processes, and we are aiming for the delivery of a roadmap to achieve this by early next year. We are also working closely with the International Finance Corporation on their decarbonization roadmaps for copper and nickel to ensure there is close alignment of the two outcomes.
As a material, copper is infinitely recyclable. Please can you tell our readers how this can help the industry become more sustainable, and the benefits of existing within a more circular economy?
Indeed, copper is infinitely recyclable and without loss of any its amazing properties, which include the highest level of conductivity of a nonprecious metal, enabling many of the energy-consuming products in our lives to operate more efficiently. Copper is also an excellent conductor of heat, making it an important component of Heating, Ventilation and Air Conditioning (HVAC) systems, it is highly malleable, and naturally antimicrobial. These amazing properties make the recycling of copper critical and economical. Two-thirds of the copper produced since 1900 is still in productive use today. Copper's recyclability contributes to resource conservation, urban mining and recycling initiatives. Recycled copper already meets 35 percent of global copper demand. The current global end-of-life recycling rate for copper is 40 percent. In some parts of the world, such as the EU, China and Japan, more than half of all copper is recycled after use. There's a short video to learn more: https://youtu.be/CRWmILlNgZo.
The ICA has been in partnership with the United Nations for over 20 years. What changes have you experienced over this time, and can you share any best practice tips on how to scale-up climate action?
We are proud of our long-standing relationship with the UN, which goes back to 1998. In recent years, I have seen a broader shift in the UN system towards recognition of the important role the private sector has to play not just in decarbonization, but in the global sustainable development agenda. There is a recognition that one organization or stakeholder group is limited in their ability to affect change; through partnerships, we achieve scale and accelerate impact. Evidence of this can be found in the UN Science-Policy-Business Forum, which brings together these three stakeholder groups to address critical sustainable development issues. ICA is proud to be a founding member of the forum. A specific programmatic example is our partnership with UNEP on United for Efficiency (U4E) which is focused on climate action by transforming developing world economies towards energy-efficient appliances, industrial equipment, and lighting. My best advice to individuals and organizations looking to make a greater impact on climate is to seek out like-minded organizations. Work together, share your resources, combine your expertise to accelerate change. Partnerships work!
What is the Copper industry doing to support the UN SDGs? What goals are you focusing on most, and why?
At the risk of sounding immodest, there is perhaps no other metal or material so closely aligned with the UN SDGs. Because of copper's unique and amazing properties, we can demonstrate some level of impact on all 17 SDGs. Our members are most focused on supporting SDG7 (Affordable and Clean Energy) and SDG13 (Climate Action). About 18 months ago, we also launched The Copper Mark in support of SDG12 (Responsible Consumption and Production), which is now a standalone entity. At COP26, we will be launching a new initiative that operates at the nexus of energy access and efficiency: CORE (Cornerstone of Rural Electrification) in support of SDG7, and more broadly SDG1 (No Poverty) and SDG5 (Gender Equality). Next year, we will launch a grid stabilization project in Africa, to help that continent curb its massive transmission & distribution losses. A more stable grid in Africa will make an impact on as many as ten SDGs.
How did you integrate sustainability into your career path, and why does this topic hold meaning to you personally?
This is an interesting question and my initial reaction to reading it was, "Isn't everyone's career path connected to sustainability in some way?" Seriously, in my role as a voice for a large, global industry, I take a great deal of pride and responsibility in ensuring that copper's important contributions to the UN SDGs are meaningful and ever-increasing. In previous sections of this Q&A, I provided snapshots on some of our current and planned work in support of the global sustainable development agenda. With the ongoing commitment of our members, and with nearly a quarter-century of experience, I envision ICA building more and more partnerships in the next very few years that will increase our impact, and demonstrate that the copper industry is as committed to making positive change and meaningful impact as any other industry.
---
Steven Kukoda is speaking at the Sustainable Investment Forum 2021 on day 1 to discuss how sustainable finance is shifting the future of investing, and day 2 to discuss how to align climate action with sustainable development goals. Register here to watch his sessions.