Rob Cameron on how businesses can play a role in making progress on SDGs and reforming food systems
Ahead of the Sustainable Innovation Forum 2021, Climate Action caught up with Rob Cameron, Global Head of Public Affairs at Nestlé, to discuss how businesses can play a role in making progress on SDGs and reforming food systems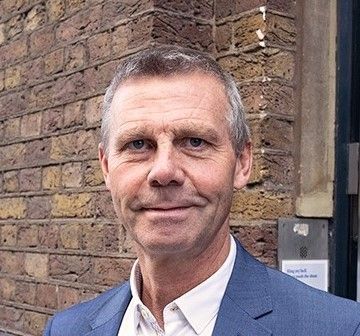 Ahead of the Sustainable Innovation Forum 2021, Climate Action caught up with Rob Cameron, Global Head of Public Affairs at Nestlé, to discuss how businesses can play a role in making progress on SDGs and reforming food systems.
How can we link what we know about our food systems, and how they must change, with the overall aims of COP26?
Scientific evidence clearly shows a direct link between food, agriculture and environmental challenges including climate change and biodiversity loss.
In fact, our food system is one of the most significant sources of greenhouse gas emissions today and must form one of the central discussion points at COP26. As such, it is central to achieving net zero by 2050 in line with the Paris agreement
Conversely, agriculture offers one of the biggest available solutions to the climate crisis, by working in harmony with nature to draw down carbon and end our negative impact on natural environments.
That's why at Nestlé we're committed to advancing a regenerative food system at scale.
COP26 should build on the momentum generated by the recent UN Food Systems Summit to support more companies and organizations moving to regenerative ways of growing and producing food.
This must be done through a just transition that places people and communities at its heart – particularly farmers who are the key agents of change around the world.
How can businesses navigate and play a role in making progress on SDGs and reforming food systems?
Collective action is crucial for achieving reform of the food system and can also help make progress against the objectives contained in the SDGs.
The private sector has an essential role to play, through reimagining business models and using their size and scale to deliver a positive impact. Alongside regulators and civil society, companies must work towards developing a regenerative approach to food production.
Success relies on taking a whole value chain approach - designing strategies that address food system challenges from the investors who demand a positive impact on nature, to the consumers who increasingly chose more sustainable options.
Companies can also facilitate change by ensuring the transition is just and that farmers thrive within more sustainable ways of producing food.
Benchmarks and indices that increasingly scrutinize the actions and commitments of the private companies – such as the WBA Food and Agriculture benchmark – are crucial to guide companies in providing clear frameworks, targets and metrics.
We're proud of the work underway at Nestlé, but we need much more commitment and action from the food sector as a whole to make progress.
Could you give us an overview of Generation Regeneration? What is the goal for Nestle and how are you investing to achieve this?
Climate change and the degradation of forests, land, soil and waterways are impacting farmers and communities as well as our business. This puts farmer livelihoods at risk and jeopardizes the accessibility and availability of quality food.
We must play our part in helping to protect and restore our planet's resources. The changes we seek will be transformative and transformation is only possible with a change in mindsets.
Nestlé is embarking on a journey toward regeneration; to help protect, renew and restore the environment, improve the livelihoods of farmers and enhance the resilience and well-being of communities and our consumers.
Regenerative agriculture plays a critical role: we've already announced an investment of CHF 1.2 billion by 2025 into efforts to spark regenerative agriculture in our supply chain.
We will advance regenerative farming practices (crop rotation, intercropping, cover cropping) through the following support to farmers:
1. Providing technical assistance
2. Offering investment support
3. Paying premiums for regenerative agriculture goods
Regenerative agriculture is our first step, but we're not stopping there. Generation regeneration is about stepping up regenerative thinking across our company's activities and throughout our supply chain.
How can regenerative food systems be unlocked? What are the obstacles to doing this and how can businesses get on track to align standards and metrics to realise this goal?
Although Nestlé and other household names are stepping up, we need sector wide commitment and action to facilitate the shift throughout supply chains. This takes time and effort and its one of the reasons why we're at COP26 this year to advocate for collective action.
We also need to see an end to measures that incentivise the wrong kind of interventions on-farm and prolongate the use of artificial inputs where there are alternatives available
There are encouraging moves in the right direction, such as through the EU's Farm to Fork strategy, but the task ahead is significant
It is absolutely critical for farmers to be at the heart of this transition and feel empowered to drive the changes needed. They need more support from companies and policy makers to manage the transition
One way of doing so is through aligning metrics and standards – and there is great work going on via organizations like OP2B and the SAI Platform to help make this happen
Regenerative agriculture is more a set of principles rather than a strict list of generic requirements. Let's work together so that farmers can apply these to their local context and business
Coalition and action: How are you working together with other businesses and others to create real action?
Nestlé's approach is to build relationships with partners and like-minded stakeholders around the world to design and deploy sustainable solutions. When we listen, we improve. When we partner with others, we deliver a bigger impact. At a local and global level, we collaborate with:
Farmers: The 500,000 farmers we purchase ingredients from are fundamental and so we listen to them, work with them and empower them to support a transition to more regenerative agricultural practices across landscapes.
Customers: We need to keep satisfying our customers, including their demand for sustainable products and services. Together, we have the power to nudge consumers toward healthier and more sustainable choices, that in turn helps deliver real progress in the food system.
Peers and competitors: We value collective efforts and mutual support on this journey. We are proud to collaborate with business platforms that involve like-minded companies. That way we can operate collectively define cross industry strategies and parameters for our work.
Governments: We need the wider system to reward farmers for investing in more sustainable methods of production. We are hopeful that COP 26 is going to trigger political will and mobilize finance behind solutions to address the climate challenge.
---
Nestlé are speaking at the Sustainable Innovation Forum 2021, to join them register here now.