Rhian Kelly on key how National Grid is raising ambitions to help deliver a net zero energy system
After the Sustainable Innovation Forum at COP27, Climate Action caught up with Rhian Kelly, National Grid's Chief Sustainability Officer, to discuss how the company is raising ambitions to help deliver a net zero energy system.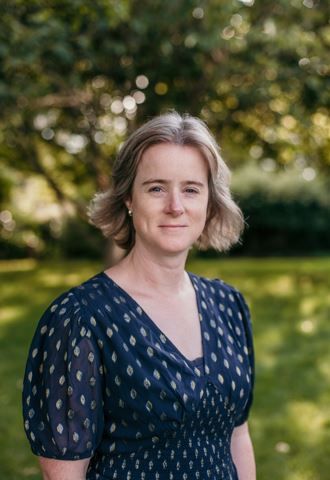 After the Sustainable Innovation Forum at COP27, Climate Action caught up with Rhian Kelly, National Grid's Chief Sustainability Officer, to discuss how the company is raising ambitions to help deliver a net zero energy system.
What is your key takeaway from COP27?
Our main takeaway from COP27 is that the world remains off target to achieve the 1.5C warming limit outlined in the Paris Agreement. The final text agreed between countries at COP27 acknowledges that the impacts of climate change will be worse if we lose sight of 1.5C, but it doesn't set out more ambitious action to cut emissions, which we know is urgently needed this decade.
Global efforts must accelerate towards 1.5C, and we will do our part by continuing to go further and faster as a business to accelerate a clean, fair and affordable energy transition.
How important is the new agreement on setting up the loss and damage fund to support developing countries?
Reaching a deal to create a loss and damage fund was an historic achievement. This has been a topic of debate for 30 years of climate negotiations and is a major breakthrough for developing countries.
There is a lot of work ahead to agree the details of the fund – how much money will be paid into it, by whom, on what basis, and criteria for determining which countries will receive it. A committee of representatives from 24 countries will discuss this detail over the coming year, with a view to agreeing the detail at COP28.
These discussions will no doubt be extremely challenging, and there is already an expectation that the amount put into the fund is likely to be relatively small compared to what will be needed for loss and damage (which could run to $1tn a year under some estimates). Nevertheless, the agreement to create a fund is a huge symbolic and political win for developing countries and NGOs. It recognises the critical principle of leaving no one behind, and will restore some trust between developed and developing countries in climate negotiations, which is sorely needed. It demonstrates that international collaboration is still possible, even on the most challenging issues.
With phase-down of coal an agreed outcome of COP27, how is National Grid raising these ambitions to accelerate delivery of a net zero energy system?
As a business, we are all in to deliver the clean energy transition. We took part in COP27 to demonstrate that we are here for the long haul, that we're a global leader in the transition, and that this is part of who we are as a responsible business.
We have done quite a bit in the last year, for example publishing our first Climate Transition Plan earlier this year which shows the emissions pathway we need to take to reach 'real zero' - our aim to achieve zero emissions by 2050, or very close to this by 2050. We have also developed a Climate Change Risk tool to look at the impact of climate change on our sites and we're sharing the technology and insights with our peers.
We also engage internationally to support efforts to accelerate the decarbonisation of electricity systems globally. We engage with our peers in countries that are looking to develop green grids regionally and nationally, sharing learning and experiences to encourage the rapid scale-up of renewable energy and the transition away from coal. This includes countries such as Indonesia, Laos, South Africa and Vietnam, where we sit on the Vietnam Energy Partnership Group. As well as bilateral engagement, we actively participate in initiatives such as the Breakthrough Agenda launched at COP26 to accelerate the decarbonisation of major sectors; the Green Grids Initiative, which aims to accelerate the expansion of low carbon energy grids; and Mission Innovation, which aims to accelerate clean energy innovation.
Can we see COP27 as a success?
As is so often the case with COPs, the outcomes are mixed.
The breakthrough success of COP27 was the loss and damage fund being agreed, which represents real progress for developing countries and a global acknowledgment of the need to leave no one behind in the transition. There was also recognition of the need for international financial system reform, and we welcome the creation of the just transition work programme.
Outside the negotiations we saw progress being made, with dozens of smaller sector-based initiatives announced during the two weeks of the summit involving countries, businesses, and other organisations. Also, some of the world's big players are back at the table - the US showed up strongly off the back of the passing of the Inflation Reduction Act, with President Joe Biden announcing a range of climate initiatives and the US restarting climate discussions with China. President-elect Lula declared that Brazil is back, which gave a boost to morale and signals a positive shift in position from the BRICS countries bloc. Australia was one of the first developed countries to back the loss and damage agenda.
However, there are real concerns that the summit did not go far enough in some key areas. While the final agreement acknowledged that the impacts of climate change will be worse if temperatures rise above 1.5C, it didn't set out more ambitious action to cut emissions, with the language on fossil fuels not progressing any further since the Glasgow Climate Pact agreed at COP26. This lack of progress is hugely disappointing, as we know action is urgently needed this decade to keep 1.5C alive.
In addition, the £100bn a year of climate finance promised by developed countries has still not been delivered; and while countries have been urged to continue to scale up adaptation funding, the requirement to double it has been dropped since COP26, which could represent a backsliding of commitment.
For National Grid, our engagement at COP27 reinforced the need for global efforts from countries and businesses to accelerate towards reducing emissions keeping the 1.5C limit alive.
What does the UK energy industry need to push for as we race towards COP28?
A clean energy transition is the surest route to long-term security of supply, energy resilience, affordability and tackling the climate crisis. To help drive the transition, we are working to deliver the connections and network upgrades necessary to help hit the UK Government's revised 50GW by 2030 offshore wind target. The scale of the challenge is enormous. It requires the industry to deliver over five times the amount of electricity transmission infrastructure in the next seven years than has been built in the last 30.
To accelerate the pace of renewables coming onto the system, the UK energy industry needs planning and regulatory reform so that we have the right frameworks in place to enable investment in anticipation of generators requesting a connection to the grid and so that communities rightly see benefits from hosting this infrastructure.
The industry must continue to push for the UK and other governments to increase ambition and action to align with 1.5C, implementing clear policies to encourage private sector investment and create stable conditions for clean technologies to develop.
---
Missed the Sustainable Innovation Forum at COP27? Don't worry, you can still watch on demand to hear from over 100 global thought leaders.