Prateep Basu on how the company helps its customers overcome challenges to become more sustainable
Ahead of the Agri-Food Transition Summit 2021, Climate Action caught up with Prateep Basu, Co-founder & CEO at SatSure, to discuss how the company helps its customers overcome challenges to become more sustainable.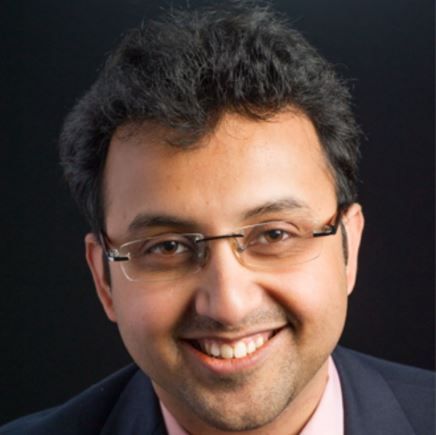 Ahead of the Agri-Food Transition Summit 2021, Climate Action caught up with Prateep Basu, Co-founder & CEO at SatSure to discuss how the company helps its customers overcome challenges to become more sustainable.
Could you give us an overview of the journey of SatSure and what impact you envision to create in society?
Founded in 2017, SatSure was established to leverage the immense capability of applying satellite technology for solving the pressing problems of the world, such as climate change, food and water insecurity, and lack of financial inclusion of smallholder farmers.
Starting from conducting a pilot project with government support after winning the AP AgTech Summit'17, SatSure now has enterprise customers across seven countries and has impacted more than 1.5 million farmers.
SatSure envisions to create solutions that enable end-to-end business cycle decision making across verticals such as Agriculture, BFSI, Infrastructure, Climate Change & Aviation. We aim to help businesses digitally transform and attain competitive advantage through improved sustainable business models.
SatSure, through its innovation culture & unique decision intelligence approach, wants to create solutions to support the public, private & civil society and help them be a part of the digital & sustainable world.
What is the impact of your work on farmers to date? How are you working with farmers to achieve this?
In the agriculture credit space, some of the leading financial institutions use SatSure's solutions to extend loans to the farmers, which helps them improve their top & bottom lines. However, the ultimate beneficiaries are the farmers (previously financially excluded) who got access to finance potentially, indirectly through SatSure solutions.
In the agri insurance industry, SatSure is the market leader & helps the insurers to monitor & assess the risks, enabling them to calculate accurate premiums & claims, reducing their uncertainty risks, and increasing the propensity to offer insurance to the farmers.
SatSure also offers an open innovation platform, Sparta. The agriculture stakeholders use it to innovate & develop solutions for the farmers, enabling them to take a path towards sustainable agriculture.
Our future plans also involve extending into carbon credit space, empowering farmers to earn additional income by selling carbon credits.
To conclude, SatSure has a significant positive impact on farmers by enabling them to get access to finance, insurance & sustainable solutions and, we will continue to innovate for improving the lives of farmers in every way possible.
You work with a wide and varied group of industries and individuals, from agri tech, NBFCs, IoT to researchers. What are the biggest challenges your customers face, and what is your approach to helping to solve the challenges?
Whatever industry the customers belong to, the common root of their problems revolves around acquiring, managing, understanding & analysing data leading to inefficient processes and delayed decisioning. SatSure helps its customers overcome the challenges around decision making through its decision intelligence approach. We focus on a thorough understanding of our customers' problems, followed by acquiring the required data through satellites & remote sensing technology and generating actionable insights through our proprietary AI/ML algorithms. Through our solutions, customers just have to make decisions based on our insights.
Another challenge is that the customers are not adept with the technology offered resulting in resistance towards the adoption of the advanced solutions. At SatSure, we focus on making our customers understand our technology and how they can leverage our offerings to become proactive and have a competitive advantage in their respective industries.
Following the challenge above, the integration of technology into customers' enterprise architecture is also a problem. SatSure is determined to design solutions that can be as easily integrated as possible. We also invest considerable time to help our customers prepare for integrating our solutions into their systems.
Finally, one of the biggest challenges faced by our customers is the lack of customisation. They often fail to find the appropriate solution for their needs. At SatSure, we focus on strategic market research & continuous R&D to gain a deep understanding of customers' pain points which helps us come up with breakthrough innovations. Customers are also involved in the post-development phase of the solutions, wherein incremental innovations happen through continuous feedback. This is how we come up with solutions with a perfect product-market fit.
Could you tell us about your work within carbon markets, what are your plans for the future here?
SatSure's ambition is to promote and enable sustainability.
SatSure is currently working with some of the prominent organisations & institutions and, provide them insights into forests characteristics, land use, deforestation rate, carbon sequestration, and landscape studies to name a few. We help our customers to get accurate, near real-time insights that also prove to be time and cost-effective, helping customers reduce operational and business losses.
Our platforms - SatSure Sage and SatSure Sparta, have a proven track record of providing high accuracy insights across different parameters of forest and agriculture lifecycle. Soon, we plan to leverage the technical capabilities of these platforms to build tools for measuring the regenerative carbon potential of agricultural lands and forests. We are already conducting pilots with some of the leading global carbon credit sourcers and are open to new partnerships, both with sourcers and technology players.
Transparency for buyers and value creation for farmers and foresters is a concern in the current carbon credit marketplace. Our tool aims to address this concern by providing high accuracy insights and building operating models (through partnerships), enabling farmers and foresters to have additional income sources and adopt sustainable practices.
We are currently in the process of aggressive project implementations and plan to scale the solutions across geographies globally in the next five years to align with the carbon market growth.
---
SatSure are speaking at the Agri-Food Transition Summit 2021, to join them register here now.