Neil Cawse on the steps Geotab is taking to help decarbonise the world's transport sector
Ahead of the Sustainable Innovation Forum 2021, Climate Action caught up with Neil Cawse, CEO at Geotab, to discuss the steps the company is taking to help decarbonise the world's transport sector.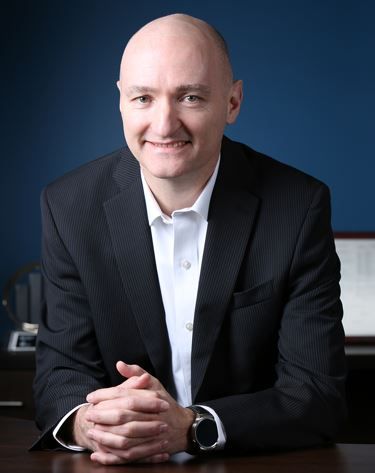 Ahead of the Sustainable Innovation Forum 2021, Climate Action caught up with Neil Cawse, CEO at Geotab, to discuss the steps the company is taking to help decarbonise the world's transport sector.
Geotab is working to electrify fleet vehicles. Do you think the future is electric, if so why?
We are convinced that the future lies in electrification. As a global leader in connected transportation, we can make the biggest impact by helping to decarbonise the world's transportation sector. Our mission is to transform the way the world moves and transports goods and people, by helping organisations accelerate and transition to more sustainable fleets. Organisations and businesses are undertaking a transition to EV fleets. Their business priorities increasingly demand sustainability, as companies set their own carbon reduction targets. At Geotab, we are committed to accelerating the EV transition, by providing data-driven solutions to help organisations and businesses plan for, manage and scale EVs in their fleets. To tackle climate change, we need innovative and pioneering technology that will help get us there. Geotab is at the centre of that technology shift. Connected vehicles provide organisations with real world data and insights to measure and act upon emission, efficiency and safety objectives. We believe in a shared purpose and responsibility, not only to do things better but to do better things for our planet. This drives our urgency to act, to build a greener future -- both within Geotab and the solutions we deliver towards a net-zero carbon future.
It's predicted that consumers will electrify long before business fleets will. Why is that, and how can we overcome the challenges associated with decarbonising big fleets?
There are a few reasons why consumers have been electrifying before business fleets. First, OEMs have been manufacturing and marketing EVs for the consumer market. This has been their focus over the commercial EV market. Further, fleet operators have to consider the business case and range capability of EVs, to ensure they are suitable and can do their intended job. This is where tools like our Electric Vehicle Suitability Assessment can help -- we take the guesswork out of transitioning to and operating an electric fleet, including providing a total cost of ownership The good news is that automotive manufacturers are bringing many more options to market including medium and heavy duty EVs. Price parity will be reached for most vehicle types before 2030. This means the business case for fleets is going to be strong for urban and regional based fleets. Their biggest challenge then will be -- along with selecting the right vehicles for the job -- to plan for and size the charging infrastructure, and then optimise their vehicles once they're deployed. This is where connected vehicle solutions such as our own will be key to helping support them.
How can technology help to increase the adoption of EVs and reduce GHG emissions in general?
With the rise of EV adoption across the world, electric vehicle manufacturers will partner directly with telematics providers to provide connected fleet technology. In addition, corporate car-sharing and fast-charging will play a pivotal role in advancing fleet electrification worldwide. Geotab's data-driven telematics solutions take the guesswork out of electrifying a fleet of vehicles. We help companies go electric from the beginning with data-driven recommendations from the EVSA and then we continue to help with tools for their ongoing operation. We can help answer many of their operating questions including aggregated data insights on how vehicles are performing and where the biggest opportunities are to advance the industry and consumers at large. From an ongoing operation of EV fleets, we also have management solutions such as our EV battery degradation tool, temperature range tool and others that can help with fleet planning. But even with a mixed fleet, our data-driven insights can reduce GHGs in a number of ways, most notably in improving driver behaviours, right-sizing a fleet, reducing unnecessary trips, ensuring predictive maintenance, and reassigning assets so that most efficient vehicles are matched with the highest use. This can all help with reducing GHG emissions in standard carbon-based vehicles.
Are there any technologies that you are most excited about at Geotab?
I think the general transition to Smart City technology is one of the most important developments in our generation. If we can reduce the carbon footprint of the cities where we live, by integrating data on everything from transportation to garbage collection, then we can really begin to see a reduction in our carbon footprint and as a society as a whole. Our Intelligent Transportation Systems (ITS) line of business has launched a transportation analytics platform capable of providing governments with actionable, real-world insights that can be used to improve their transportation networks. With access to one of the world's largest organically grown transportation datasets, Geotab ITS aggregates data from tens of millions of connected vehicles to produce actionable transportation insights and urban analytics for transportation leaders across the United States and Canada. Transportation is only one aspect of that integration. In a short time, we'll be able to see the benefits and improvements to be made from data-driven insights on almost everything transport-related from traffic to food deliveries.
What are your company's climate commitments? Can you tell us a bit more about how you hope to achieve them?
Geotab's corporate sustainability goals are aligned with the Paris Agreement. We are committed to science-based targets, reducing our Scope 1&2 emissions 50% by 2030. And we're taking a hard line to achieving net zero for all three scopes of emissions by 2040. Geotab has also committed to reach net-zero carbon by 2040, having signed The Climate Pledge, co-founded by Amazon and Global Optimism. With this commitment, we join and stand with a world-renowned group of companies and organisations that have confirmed their commitment to climate action. The largest opportunity Geotab has to reduce its global emissions is by helping business and government organisations operate more efficiently and transition to zero-emission vehicles. Our telematics platform delivers data-driven insights that empower fleets to understand, act upon, and scale their efforts in reducing their emissions. It's a privilege to be part of the Sustainable Innovation Forum — to connect, learn and inspire action in the transition to a net zero global economy. From energy to transport, cities to heavy industry, these are the transitions that will define the net zero economy over the next decade. There are steps that everyone can take, no matter where they are in their sustainability journey.
---
Geotab are speaking at the Sustainable Innovation Forum 2021, to join them register here now.