Marzia Zafar on the smart tech enabling energy retailers to drive decarbonisation
Ahead of the Sustainable Innovation Forum 2021, Climate Action caught up with Marzia Zafar, Director of Policy and Sustainability at Kaluza, to discuss the smart tech enabling energy retailers to drive decarbonisation.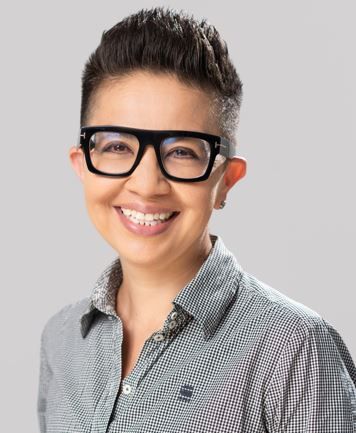 Ahead of the Sustainable Innovation Forum 2021, Climate Action caught up with Marzia Zafar, Director of Policy and Sustainability at Kaluza, to discuss the smart tech enabling energy retailers to drive decarbonisation.
Can you tell us a bit more about what Kaluza does?
Kaluza develops software for energy suppliers to accelerate a sustainable, affordable, and resilient energy transition by transforming the way energy suppliers engage with their customers. From simplifying billing to providing tailored tariffs, Kaluza gives suppliers the agility and flexibility to thrive in the energy transition.
Our software-as-a-service (SaaS) technology empowers energy suppliers with a real-time operating system, intelligent grid services and seamless customer experiences. The platform is able to boost suppliers' operational efficiency and their ability to deliver outstanding customer service, while providing end customers with the energy insights that help them to reduce their bills and emissions.
At the same time, Kaluza is a technology pioneer in the electric vehicle smart charging space, having led the largest domestic deployment of vehicle-to-grid technology. We are also working with a number of partners, including Fiat and BOSCH, to develop new ways of intelligently managing the storage of green energy across millions of electric cars and other flexible devices.
What makes Kaluza's technologies and approach a unique and innovative approach to revolutionising the energy system?
We recognise the enormous value of live data in creating a smarter, greener energy system. The platform is designed around an innovative data backbone that allows live data to flow through the system every second and gives energy suppliers the ability to move with speed and agility. While it typically takes months to bring a new product to market using legacy operating systems, Kaluza reduces this time to a matter of days. This enables energy suppliers to react quickly to changing market demands and stay competitive - an increasing need as energy prices become more volatile.
This data mastery enables the platform to provide far more personalised and real-time insights for customers around their energy usage. Instead of having to wait for a paper or pdf bill at the end of every month, customers can access an accurate live balance whenever they want and see their most recent energy charges.
In terms of our intelligent grid solutions, Kaluza is the only platform of its kind to combine and optimise different types of distributed smart devices, such as vehicle-to-grid devices and storage batteries, in a single grid service. We provide live services to local networks and the National Grid, and create new EV smart charging solutions that create easy-to-use experiences for end customers that even allow them to get paid for selling energy back to the grid. Our type-of-use tariff with OVO is the only tariff in the world to separate EV energy costs from household energy, and slashes EV charging bills by 70% yearly while powering cars with greener energy.
How can Kaluza's technology help reduce GHG emissions and accelerate the energy transition?
Kaluza is accelerating energy suppliers' digital transformation so they can push the energy transition forward. We do this by providing suppliers with the data and tools they need to boost their operational efficiency and innovate for the future. The quicker they are able to access the right data, the quicker they can design new low-carbon products that accelerate the energy transition. And the more companies that use Kaluza, the more customers we can bring along globally.
Since last year, our intelligent grid technology 'Kaluza Flex', has already saved 155 tonnes of carbon from being released into the atmosphere. The platform has achieved this through intelligently shifting the charging of electric vehicles, storage heaters and domestic storage batteries to times of low demand, when energy is less carbon intensive. By enabling energy suppliers to innovate new propositions for their customers around these flexible devices we can create game-changing carbon savings for energy systems everywhere.
What are the biggest challenges to implementing intelligent energy operating systems?
Most energy companies have been using the same platform to run their businesses for many years, even decades. There is therefore an understandable hesitancy in bringing on a new system that will underpin all their operations. However, the energy transition is forcing energy suppliers to evolve and become more than simply sellers of kWhs but the agents of decarbonisation. For that, they need to undergo digital transformation and automate basic processes that are costly and time-consuming to run with human teams. With Kaluza doing the groundwork, suppliers can instead invest in innovating for the future. We are definitely seeing a changing mindset amongst suppliers and a growing openness to harnessing new technology like Kaluza's, but there remains a task for solution providers like us to prove the power of our technology and build trust.
How is Kaluza helping to encourage consumers to make smarter, more efficient, energy choices?
For too long, most energy customers have been captive ratepayers. Many don't understand how they are using energy and what impact it has on carbon emissions. This has to change if we want to turn customers into active participants of the energy transition.
At Kaluza, we are enabling customers to better engage with their energy and be rewarded for choosing low-carbon solutions. To help solve the engagement piece, we enable suppliers to give customers personalised insights into how they are using energy in their home throughout the day. Customers can then receive tips on how to reduce their usage and lower their bills and carbon emissions.
Kaluza empowers energy suppliers to create products and services that are easy-to-use and cater to a broad range of customer archetypes and needs. For example, through Kaluza's smart charging app, we can allow customers to simply set when they would like their vehicle to be fully charged by and then let Kaluza optimise charging for the cheapest and greenest times, without customers needing to do anything more. However, those customers who want to see exactly how their charger is behaving can drill down into a very granular level of data.
By making these energy experiences easy and rewarding, we can make the low-carbon choice the best choice for everyone.
What are Kaluza's ambitions for the future? What collaboration will you need from government (if any) to ensure this happens?
Kaluza is expanding internationally following a licensing agreement with AGL - the largest energy retailer in Australia - earlier this year. Two years since launching, the business has grown to over 375 people across the UK and Portugal and we are continuing to hire rapidly.
Our technology has been built to be market agnostic and actually help energy companies to become compliant with local regulations. What we need from policy makers and regulators are actions to shape the market in a way that will enable better data visibility between customers, suppliers and network operators. Currently, in most markets, the lack of data is preventing us from unlocking the full value of technology like Kaluza's. We need to create a level playing field for new technology to thrive with a keen focus on results. At Kaluza, we will continue to advocate for policy and regulations that enable this data to flow more effectively but also securely - this will be imperative for a flexible and decentralised grid to be realised.
---
Kaluza are speaking at the Sustainable Innovation Forum 2021, to join them register here now.