Kentaro Kawamori on how Persefoni is leveraging innovation to accelerate the transition to net zero
After the Sustainable Innovation Forum 2021, Climate Action caught up with Kentaro Kawamori, Co-founder & CEO at Persefoni, to discuss how the company is leveraging innovation to accelerate the transition to net zero.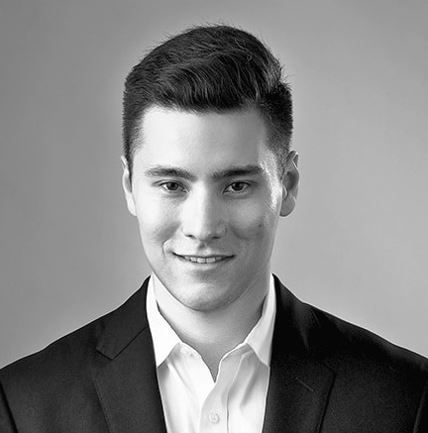 After the Sustainable Innovation Forum 2021, Climate Action caught up with Kentaro Kawamori, Co-founder & CEO at Persefoni, to discuss how the company is leveraging innovation to accelerate the transition to net zero.
What are the biggest challenges and opportunities for the financial sector to address climate change?
When it comes to decarbonization, we have very poor data. Corporate leaders cannot make informed decisions about climate risk and opportunities with annualized data that is months if not years old. Companies need accurate, real-time information that can be forecasted into the future. With this calibre of data, they will find cost savings and new business opportunities that will advance not only sustainability but also corporate fortunes. Large asset owners and managers increasingly express a need to better understand their "financed emissions" – that is, the climate impact of their investments – so that they can use their market power to mitigate climate risks and make more sustainable investment decisions. They simply can't do that without good data. The financial services industry is in a unique position to drive the transition to the clean energy economy. While banks, asset managers, and asset owners typically emit very little direct greenhouse gas from their own operations, their most significant climate impact – and opportunity to improve – is through their lending and investing activities.
How is Persefoni leveraging innovation, technology and data to accelerate the transition to net zero?
Persefoni provides businesses with a Climate Management & Accounting Platform (CMAP)—the equivalent of enterprise resource planning software for climate—to set up the scope of their carbon reporting based on established guidelines and provide a window into a company's emissions profile. The platform integrates and hosts thousands of data points from across the business value chain to calculate organizational carbon footprints. Once the data is in the platform, advanced analytics surface critical insights and intelligence to help organizations understand how and where to systematically lower their carbon footprints and mitigate the worst impacts of climate change. Importantly, Persefoni's platform works across all industries and sectors.
With the integration of the new PCAF financed emissions standards Persefoni enables banks, asset managers, and asset owners to understand the carbon impacts of their investment and lending activities using globally accepted practices. With this information, the financial services industry can align their capital with the goals of the Paris Climate Accord. By understanding the climate impact of their investments, the financial services industry will be able to align capital to sustainable business practices – funding the transition to a net zero economy.
What changes have you seen over the past year with regards to the investor drive for ESG?
Investors and shareholders alike are putting pressure on companies to take climate action, mitigate their carbon footprints, and redefine their business strategies with ESG principles at the forefront. Larry Fink, CEO of the $8 trillion asset manager BlackRock – has warned companies to provide better climate data or face a vote against management. This past May, BlackRock made good on this threat by propelling three climate activists onto the Board of ExxonMobil. On the reporting side, the International Financial Reporting Standards (IFRS) – whose standards are mandated for financial disclosure in most countries in the world – is now taking on sustainability standards and focusing on climate change first. The mounting pressure from investors and shareholders as well as from the regulatory side is driving the business community to take a meaningful stand against climate change. Today, one-third of Fortune 500 companies have published "net-zero" climate goals and the Glasgow Financial Alliance for Net Zero (GFANZ) boasts $88 Trillion of combined assets under management. In response, executives and boards are demanding better tools that allow them to treat their organization's carbon transactions with the same depth of tools and confidence that they currently treat their financial transactions.
What advice would you give to companies looking to take action on their carbon footprint?
Companies need to develop and deliver "investor-grade" information on their climate-related impacts and investments. Disclosures must be professionally audited and assured by a qualified third party without conflicts of interest. Put differently, ESG carbon disclosures must meet the same bar for transparency and trust as financial information. Companies should also be aware of the Chief Sustainability Officer (CSO)'s evolving role, one that is integral to business strategy and serves a critical role outside of communications. The CSO's job should be interwoven with investor relations to proactively explain the company's ESG profile as well as anticipate investor interests. Just like financial reports, ESG information must comply with "fair disclosure" regulations. Together these best practices will allow a company to integrate climate action into the functions and strategies of the business to move beyond aspirational sustainability goals with no true means of accountability, and achieve meaningful progress to mitigate climate impacts.
---
Persefoni are speaking at the Sustainable Innovation Forum 2021, to join them register here now.