Jim Lynch on the importance of digitalizing the AEC industry for our net zero transition
Ahead of the Sustainable Innovation Forum 2021, Climate Action caught up with Jim Lynch from Autodesk, to discuss the importance of digitalizing the AEC industry for our net zero transition, and the actions of Autodesk to help accelerate this transition.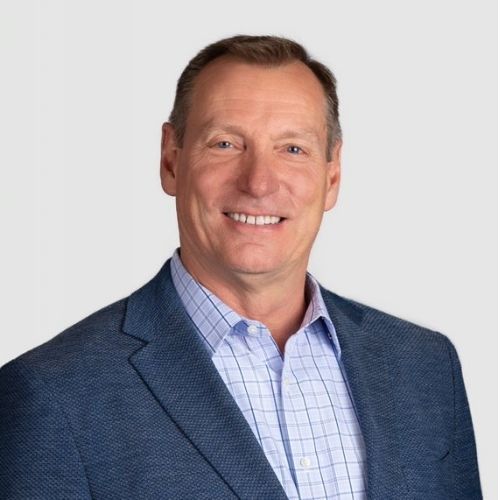 Ahead of the Sustainable Innovation Forum 2021, Climate Action caught up with Jim Lynch from Autodesk to discuss the importance of digitalizing the AEC industry for our net zero transition, and the actions of Autodesk to help accelerate this transition.
Can you say a few words about Autodesk and the company's relationship with sustainability and climate change?
Autodesk is committed to making a positive impact on the world – we work within our business, in partnership with customers, and beyond our industries to advance a more sustainable, resilient, and equitable world.
At Autodesk, we have an incredibly wide reach, so we need to ensure we are doing our part. To accelerate positive outcomes for business and the world, we have identified three key impact opportunity areas, derived from the United Nations Sustainable Development Goals:
Energy & Materials: Enabling better energy and materials choices, reducing carbon emissions and waste
Health & Resilience: Accelerating the design and make of products and places that are safer, healthier, and more resilient
Work & Prosperity: Advancing equity and access, and facilitating the acquisition of in-demand skills of the future
Last year, Autodesk achieved a new milestone in becoming a net-zero greenhouse gas emissions company across our business and value chain. This is part of a more-than-decade long effort to make sustainability an essential component of our business strategy and to translate that value to our customers, too. Building on these successes, we are committing to a new science‑based GHG emissions reduction target, balancing our focus on efficient operations with our net‑zero carbon and 100% renewable energy commitments.
How does Autodesk help its customers improve their sustainability?
As a leading provider of software for design, engineering, construction and entertainment professionals, we empower innovators to apply design and make technology to the most pertinent issues we are facing today – from energy conservation to climate change. But large-scale change requires industry partnership and collaboration across sectors. That is why a central part of our Impact strategy is partnering with our customers to help catalyze their own sustainability journeys.
Our software platform helps automate complex processes and transform data into actionable insights that empower innovators to improve the impact of everything they design, make, own, and operate.
More than ever, we need to design for resilience—in business, infrastructure, manufacturing processes, etc. We help designers and engineers understand the impact of everyday decisions about materials and energy use in the context of other goals.
What role is technology playing in the current transition to net zero, and do you predict any changes to this in the future?
Technology plays an extremely important role in transitioning to net zero. Digitalization of the architecture, engineering, and construction (AEC) industry offers great opportunity to reduce greenhouse gas emissions globally, but also to build more sustainable and resilient infrastructure. The industry has a huge opportunity to use resources more responsibly through improved design coordination, construction planning, execution and operation.
Technologies such as generative design – which leverages artificial intelligence and machine learning - and the Embodied Carbon in Construction Calculator (EC3), enable customers to use resources more efficiently and productively, thereby saving money and reducing carbon emissions.
Autodesk Construction Cloud products help to digitize and connect processes, data and teams across all phases of the building lifecycle, from design through operations. Connected construction results in a reduction of rework on the job site – which, in turn, leads to a reduction of waste and a greater degree of predictability across all projects. Bringing in multiple stakeholders during the early stage of a construction project enables collaboration, understanding, and communication throughout the lifecycle of a project and through operations.
It is important that the industry continues delivering technology that helps people adapt, grow, and prosper alongside increasing levels of automation.
Which industries are going to be the hardest to decarbonise? How is Autodesk's products helping overcome this challenge? (examples of projects you're most proud of)
The construction industry is one we're closely analyzing. It generates over a third of global waste, with volume expected to double by 2025. Reducing the impact of the built environment is mission-critical. This industry needs help to transform its processes and its workforce through digital tools to put climate first – with actionable information and the skills to use them.
Reducing operational energy consumption in new and existing buildings remains a high priority for Autodesk and many of our customers. As the leader of Autodesk's Construction business, I meet with Architecture, Engineering and Construction professionals regularly. More and more firms are beginning to understand that the need to manage scope 3 emissions is even more urgent than Scope 1 and 2.
The biggest lever contractors have for fast decarbonization is carbon-smart material procurement using tools like the Embodied Carbon Calculator (EC3). In fact, using EC3, Skanska, a world leading project development and construction group, helped Microsoft reduce the embodied carbon of their Northwest USA headquarter campus restack by 30% with no significant impact to project budget.
We are optimistic about the future - together we can build a more sustainable, resilient and equitable world. To learn more about what Autodesk and our customers are doing to enable more sustainable outcomes, visit our COP26 website.
---
Jim Lynch is speaking at the Sustainable Innovation Forum 2021, to join him register here now.