Jens Wolf on what industries will benefit most from the use of sustainable bioenergy
After the Sustainable Innovation Forum 2021, Climate Action caught up with Jens Wolf, Vice President, General Manager Europe at Enviva, to discuss what industries will benefit most from the use of sustainable bioenergy.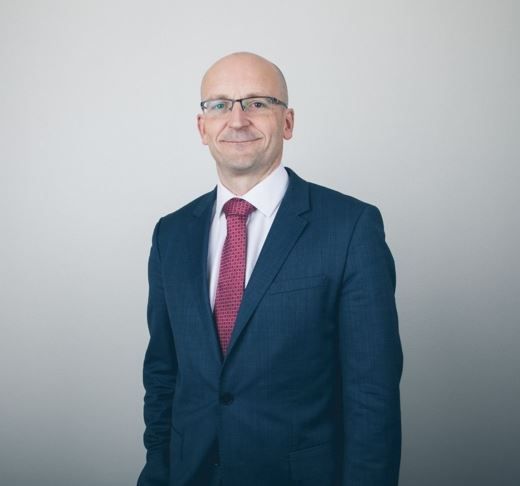 After the Sustainable Innovation Forum 2021, Climate Action caught up with Jens Wolf, Vice President, General Manager Europe at Enviva, to discuss what industries will benefit most from the use of sustainable bioenergy.
Can you tell us a bit more about Enviva's vision and how it is working to advance the net zero transition?
Through innovation and entrepreneurship, in 17 years, Enviva grew from a start-up to a multi-billion dollar publicly-traded global business by taking woody biomass and providing a renewable energy fuel solution to decarbonize the coal-heavy power sector at pace and scale. When we started in 2004, the Kyoto Protocol hadn't yet come into effect, and the E.U.'s Emissions Trading Scheme was still a year away. But our vision proved correct. In the most recent World Energy Outlook 2021 (WEO) issued by the International Energy Agency as a guidepost ahead of COP 26, it is projected that sustainable bioenergy will need to increase threefold in the global energy supply by 2050 for the world to accomplish global Net Zero. To date, Enviva has effectively replaced more than 16 million metric tons of coal from the energy grid worldwide and on track to replace more than 87 million metric tons of coal with existing contracts through 2044. The growth in application and use of sustainable wood bioenergy will need to increase to achieve Net Zero on a global scale. Global wood pellet demand for heat and power generation is expected to grow 70% by the end of 2030. The application of wood pellets and bio-based products in heavy industry is expected to grow from de minimis today to 29 million metric tons in 2030. Sustainable biomass is a practical and readily available decarbonization solution to meet this growing demand and advance the Net Zero transition. Enviva is proud to be part of the solution, employing 1,200 people across the globe, operating ten wood pellets sites across the U.S. Southeast, and creating nearly $3bn in annual economic impact in the states where we operate as of 2021.
What are the biggest challenges when it comes to making energy more sustainable? How does Enviva's technology help overcome these challenges?
The proliferation of biomass as a renewable, reliable, and dispatchable energy source is an example of what is possible when the right policy levers promote investment in renewable energy. But it is too solitary an example. Realizing the potential of biomass, European governments established policy mechanisms to encourage the growth of sustainable biomass and a subsidy regime to give the private sector confidence to invest. If we want to achieve net zero by 2050, we will need to re-engineer how capital is deployed globally. The IEA's recent World Energy Outlook 2021 report recommended a massive uplift in investment for renewable technologies – indeed, it needs to triple. But it's no effective getting this extra money into the system unless the policy and regulatory frameworks worldwide are in place to channel it to the right areas. The failure to align policy and investment incentives stifles innovation at its source – too many companies still must navigate a patchwork of different funding sources to grow. Biomass is a leader in innovation, applying breakthrough technology to deliver negative emissions. Our industry will be among the first to adopt carbon capture and storage (BECCS). The Royal Society and Royal Academy of Engineering have estimated that BECCS could enable the U.K. to capture 50 megatons of CO2 per year by 2050 – approximately half the nation's emissions target. With the right innovation and engineering, heavy industry could reach net negative and help to remove carbon from the atmosphere. If we are to deliver a 6.7% annual reduction in emissions by 2050 – as required for net zero – negative emissions are essential.
How do you envisage Enviva's expertise might be harnessed to phase out coal? Where in the world could these methods be implemented?
Enviva's biomass delivers more than 85% carbon reduction on a lifecycle basis in comparison to coal. It is renewable, reliable, and can help heavy-polluting industries move away from fossil fuels quickly and cheaply. It has also created new sustainable sources of revenue for forest landowners, encouraging the 40% expansion of forest cover in the U.S. southeast. Enviva has a fully developed global distribution chain; Enviva's wood biomass can be used anywhere in the world where industry and power suppliers rely on coal. Coal-to-biomass conversion projects enable former coal plants to continue operating cost-efficiently with their existing supply, generation, and grid infrastructure. Unlike wind and solar energy, biomass is not dependent on grid expansion. Coal plants converted to biomass are 24/7 resources that contribute to the security of energy production even when the sun does not shine and the wind does not blow. This makes biomass a viable and reliable complement to intermittent renewable energy resources. In addition, biomass conversion of power plants preserves jobs both at the power station and along the supply chain.
What industries will benefit most from the use of sustainable bioenergy?
Steel, cement, and chemical production are the industries that will benefit most from using wood biomass. All three are critical to many other sectors, help sustain employment, and enhance our overall quality of modern life. Energy-intensive companies, those requiring high heat, cannot use wind or solar power since both are intermittent and neither can offer the necessary heat intensity. Biomass allows industry to do this quickly, efficiently, and economically. Biomass as an energy source can also provide energy security – and a stable cost base for manufacturers - in an era when wholesale gas prices are volatile and can run high. Combining biomass and carbon capture and storage (BECCS) will enable the industrial sector to generate carbon-negative energy for its production processes and trap CO2. In steel production, deploying biomass with BECCS offers the prospect of negative carbon emission - green steel. In sugar production and cement-making, biomass can be used for drying and clinker production. In the chemicals industry, both energy substitution and material substitution can occur. Due to its bio-carbon structure, wood biomass can substitute fossil-based base chemicals, along with syngas, biomethane, ammonia, and ethanol, as well as serve to replace fossil fuel in process steam applications. Enviva can ensure that a sufficient supply of wood pellets is available at a stable price in the long term via its established international supply lines.
How do you intend to achieve your ambition to achieve net-zero greenhouse gas emissions from your operations by 2030?
Enviva's Net-Zero Commitment will reduce, eliminate, or offset all its direct emissions by 2030. Enviva is adopting innovative and improved lower-emission processes through investments in projects that result in real, additional, and third-party verified net-carbon reductions to cut carbon emissions from fossil fuels and improve energy efficiency. As a prime example, in October 2021, Enviva announced an agreement with GreenGasUSA to utilize renewable natural gas (RNG) at Enviva's manufacturing facilities in place of fossil natural gas. The elimination of direct methane emissions at the food processing facility captured and treated by GreenGasUSA and converting these gases into RNG will be one of the first "food waste to RNG projects" conducted in the U.S. Southeast. The methane captured and emissions eliminated due to this agreement is expected to offset approximately 75% of Enviva's direct emissions from its manufacturing operations on an annual basis for the duration of the 10-year deal.
---
Enviva are speaking at the Sustainable Innovation Forum 2021, to join them register here now.