Iain Tobin on the important role carbon capture will play in reaching net zero.
Climate Action caught up with Iain Tobin, Chief Corporate Officer and CFO at Carbon Clean, to discuss important role carbon capture will play in reaching net zero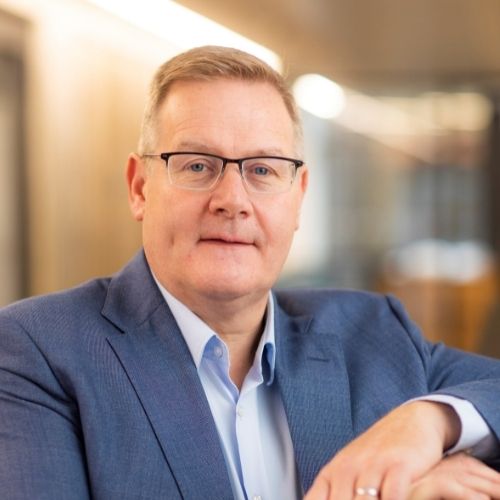 Why do we need carbon capture?
There is a broad consensus, including from the IPCC in its WG III Report earlier this year, that carbon capture, utilisation and storage (CCUS) is vital if we are to achieve global climate change targets, especially for the decarbonisation of heavy industry, which accounts for 30% of global emissions. Carbon capture can also reduce the cost of tackling climate change by 70%, according to the IEA.
However, the global rates of deployment are far below those in modelled pathways limiting global warming to 1.5°C or 2°C. According to the IEA, capacity must increase to 1,600 Mtpa by 2030, up from just 40 Mtpa in 2021, if we are to reach net zero by 2050 – a 3,900% increase.
The question now is not whether we need carbon capture, but how quickly can we scale its deployment?
What industries have the most to gain from carbon capture?
There are many industries that are both vital for the world's continuing global development and extremely difficult to decarbonise – they include cement, steel, refineries and energy from waste. Carbon capture is just one tool in the decarbonisation toolbox, but for these hard-to-abate industrial sites it is currently one of the most effective solutions. It is proven, available now, and can deliver a very large proportion of their decarbonisation targets.
For these industries, CCUS offers a lifeline – a means of adapting to a net zero economy, while continuing to provide the materials that we all rely on.
The cement industry is a good example. Cement is among the most used materials on the planet and will continue to be required for new buildings and infrastructure. However, around half of the emissions from cement are process emissions, which cannot be eliminated by changing fuel or increasing efficiency. Until new chemistries are developed, achieving a deep reduction in cement process emissions will rely heavily on carbon capture.
What has prevented widespread deployment of carbon capture and how are you overcoming these challenges?
Space, speed, cost and expertise have all been barriers to deployment. Technical challenges are less of an issue. Carbon capture is a proven decarbonisation tool and our technology, for example, is operating across 49 sites and has already captured over 1.7m tonnes of CO2.
Conventional carbon capture technology has been large and bespoke to each site, so it has been costly and slow to build and install. Most heavy industries are low margin businesses that need commercially viable solutions, and are notoriously tight on space, making the retrofitting of large carbon capture plants an impossibility. They are also rarely expert in carbon capture, so they may be ready to invest in CCUS, but lack the in-house expertise to operate the technology.
Carbon Clean is addressing all these challenges with our breakthrough modular CycloneCC solution and Carbon Capture as a Service (CCaaS) proposition. Both will usher in a new era for industrial carbon capture.
CycloneCC uses our proprietary technology to achieve the same performance as conventional carbon capture solutions, in a unit that is ten times smaller and at a significantly reduced cost of ownership (we expect to achieve less than $30/tonne). This new generation of standardised carbon capture units will be prefabricated, mass produced, delivered on a truck and installed in around eight weeks – bringing an end to lengthy implementation projects and costly operational disruptions.
Additionally, as a fully modular solution, units can be added in line with a company's decarbonisation ambitions and investment capacity, providing an opportunity to put a 'toe in the water' and test carbon capture, either solo or alongside other decarbonisation solutions.
CCaaS - where customers pay a cost per tonne of carbon and Carbon Clean designs, installs and operates the capture technology – will de-risk the investment for companies and ensure performance is optimised over its lifetime, by drawing on Carbon Clean's operational expertise. We know there is a demand for this 'lease' model – a survey conducted in 2021 found that 41% of respondents were most interested in a fully funded CCUS model, and 59% preferred a mix of funded/operated and owned equipment.
What does the future of carbon capture look like?
Technological innovation is happening at pace and the next generation of modular carbon capture technology is undoubtedly going to play a huge role in boosting CCUS adoption across a far wider range of industries, and sites previously considered unsuitable.
All of the ingredients are in place – recognition of the urgency of industrial decarbonisation, a more favourable policy environment (see the recent Inflation Reduction Act in the US), expanding utilisation markets for captured CO2, and the increasing availability of transportation and storage options.
As a result, the demand for CCS is likely to massively outstrip the carbon capture sector's ability to supply, and so there is an incredible opportunity for companies that are ready to scale up the deployment of their established technologies. Carbon Clean expects to mass produce our standardised CycloneCC units, achieving economies of scale that will help further reduce the cost of carbon capture. Today, we are on track to achieve our vision of delivering industrial decarbonisation on a gigatonne scale by the mid-2030s.
From an investment perspective, It's already a hugely attractive sector, and there is a significant appetite in the infrastructure funding market to get on and start funding CCUS projects, including our CCaaS offer.
As for all industries currently, there are supply chain challenges, and one of the most significant is ensuring a strong supply of talent. The burgeoning carbon capture sector will deliver a huge number of high-quality jobs and we need to equip a new generation of people with the necessary skills to fill these posts.
What role can international governments play in supporting the rollout of carbon capture?
Governments have a significant role to play in providing an optimal commercial environment for scaling carbon capture deployment, including through creating incentives, setting regulations, and delivering funding in crucial areas, such as infrastructure development.
The US government has recently legislated a strong programme of incentives in the through the Inflation Reduction Act. Amendments to the 45Q tax credit, such as reduced tonnage thresholds and increased per tonne credits, will dramatically improve the investment environment for carbon capture projects. This funding, and these projects, are crucial for commercialising the innovative technology that will make point source carbon capture viable for many more industries.
Recent history supports the need for government funding to commercialise clean technologies. It requried large amounts of both public and private funding to commercialise and scale renewables, and now wind and solar are among the cheapest power generation options in many countries.
The government doesn't need to bear all of the cost, but it provides a clear signal to the market that is vital in attracting private finance. As the IEA puts it: '[Public funding] is the backbone of energy innovation spending, providing a vital guide to priority technology areas and, under higher interest rates, reducing private sector exposure to more costly sources of capital'.
Iain Tobin will be speaking at the Sustainable Innovation Forum 2022, taking place on the 9-11th November at COP27 in Sharm El-Sheikh, Egypt. Register now!