Hannah Evans on the key actions needed to accelerate the UK's net zero economy
Ahead of the Energy Transition Summit, taking place on the 25 & 27 May, Climate Action caught up with Hannah Evans, Manager at the Carbon Trust, to discuss the key actions needed to accelerate the UK's net zero economy.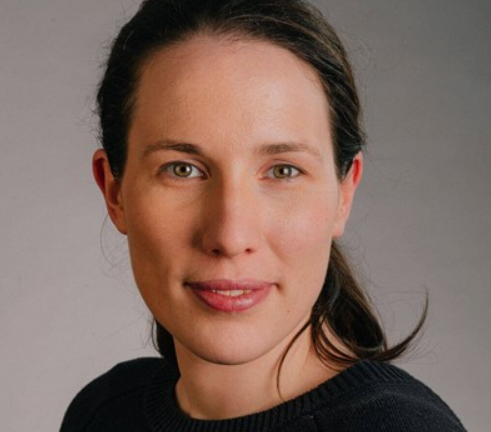 Ahead of the Energy Transition Summit, taking place on the 25 & 27 May, Climate Action caught up with Hannah Evans, Manager at the Carbon Trust, to discuss the key actions needed to accelerate the UK's net zero economy.
The Carbon Trust recently announced its cross-sector consortium project which has explored the value of flexibility to achieving net zero. Please can you tell us a bit more about what the project entailed?
The aim of the project was to understand the role and value of flexibility in meeting net zero targets.
It builds on previous analyses by the Carbon Trust and Imperial College London published in 2016 - the Energy Storage Report - Can Storage Help Reduce The Cost Of A Future UK Electricity System and An analysis of electricity system flexibility for Great Britain which was delivered with the UK government and focused on the power system. This has been a key reference point for informing energy strategy in the UK and supporting decision making for wider stakeholders.
Since then the UK has adopted a legally binding target to deliver net zero emissions by 2050. This creates a very different context from the previous analysis and we felt it was important that we published an up-to-date and robust evidence-base on flexibility at a vital time ahead of BEIS's update to its Smart Systems and Flexibility Plan (expected to be published in the next few months) and as Ofgem is planning future investment in our electricity networks.
This is the first time the system-level value of deploying flexibility across heat, transport, industry and power sectors in Great Britain, and the sensitivity of this value to different scenarios, has been assessed in this level of detail. The in-depth analysis was carried out over 18 months and unpacks the complex system dynamics that need to be understood by government and the industry to effectively plan a smart and flexible future energy system.
In future some of those sectors, like transport, will be largely electric but the future of heat is much more uncertain. We therefore chose three scenarios – electric heating, hydrogen heating and hybrid heating (a heat pump with back-up gas boiler) – to represent the potential extremes in how we deliver heat. Our choices on heat will have a significant impact on the shape and form of the energy system. Our aim was not to recommend a heating scenario, but to understand how flexibility can help us reduce the cost of meeting net zero under different heating options, and to understand the impact of wider system changes on the role and value of flexibility.
We found that flexibility always reduces the cost of the net zero transition, and provided resilience when we considered what would happen if some technologies do not deliver as expected.
The work was led by the Carbon Trust and independent researchers from Imperial College London, supported by a cross-sector group comprising Bryt Energy, EDF, Greater London Authority, IGEM, Kiwi Power, Low Carbon Contracts Company, SBM Offshore, SP Energy Networks, Statera Energy, Scottish & Southern Energy Networks, UK Power Networks and Western Power Distribution. The external stakeholder group comprised BEIS, the Climate Change Committee, Innovate UK, National Grid ESO, National Infrastructure Commission and Ofgem.
How will this project (or greater energy flexibility more generally) help drive the net-zero energy transition?
Whichever choices we make, reaching net zero by 2050 will mean a huge expansion of the country's energy system. In some cases, electricity demand will be three times what it is now and the vast majority of this demand will be met by large quantities of variable renewable energy.
Flexibility can reduce the cost of achieving net zero for all consumers – by up to £16.7 billion per year in some scenarios - while making sure we have a secure energy supply even during cold winter weeks that coincide with low wind generation.
Therefore, there is no question now that we should embed flexibility across the entire energy system.
However, delivering flexibility is not just about ensuring we have the right technologies; commercially viable business models for flexibility are needed, and it also requires businesses and consumers to play an active part. From now on, we need to ensure that policies support those new business models as well as new technologies.
As an independent expert, your project will operate across a wide variety of sectors. Where do you see the greatest challenges to energy flexibility currently? And how can cross-sector collaboration help to overcome these barriers?
This project goes beyond modelling to look at the challenges facing flexibility deployment today; we've conducted a 'deployment readiness' assessment using a range of factors to assess whether Great Britain is on track to deliver sufficient flexibility by 2030 to keep us on track to a net zero 2050 economy. We saw how important it is for households and businesses to be engaged in the flexibility market as it helps them decarbonise heating and transport at lower cost while providing valuable system support. However, engaging with consumers needs to look beyond just the commercial value of flexibility and also engage with consumers to meet their needs and improve the overall user experience.
From now on we must treat flexibility as a core infrastructure challenge and integrate it into low carbon generation, network planning and heat and transport decarbonisation strategies now to enable sufficient deployment by 2050. Policymakers should preserve existing flexibility options and act now to maximise future flexibility, such as by building it into 'smart' appliances or building standards.
What do you anticipate being the greatest opportunities to come from an integrated flexible system, and how can we ensure the benefits accrue at every level?
Flexibility can help reduce the cost of reaching net zero to society. It really is a no-regrets decision and a huge opportunity – that came across clearly in all our scenarios, and the sensitivity analyses.
When you think about its value to the energy system as a whole, the value of flexibility is many times its value to the electricity sector alone. It allows for interactions at all levels, between vectors and sectors – already we are testing out vehicle to grid services and heat storage - and at timescales from seconds to seasons.
We found that flexibility in a 2050 system is much more distributed and local than it is today. Heat storage could be as local as a hot water tank in your house or your electric car charging. But we found that adding value locally doesn't reduce its value to the system nationally – in fact it multiplies it. This is a critical finding at a time when there is increased interest in local energy system planning.
Is the UK's net zero economy goal being approached with enough urgency? What do you think are the top three things that can be done to accelerate the transition?
To deliver flexibility at pace and get the most value from it, we need to speed up digitalisation across the energy system. This will allow information sharing, monitoring and coordination between assets and organisations. Leveraging significant investments already made in infrastructure, such as the Data Communications Company (DCC), to deliver cost-effective and secure access to smart meter data, will help alleviate some of the cost that will be incurred through the transition and avoid redundant investments.
Consumer engagement and confidence building is critical to deploying flexibility at scale. It is crucial to develop new solutions around mobility, heating and smart appliances that are attractive to consumers and enable them all to benefit and allow for a just transition.
There are still significant innovation needs to bring technologies such as thermal storage and electrolysers to the market at the appropriate cost point and technical capability. In addition, a greater focus on innovation that demonstrates cross-vector flexibility is important to understand the issues and scale of complexity (technical, regulatory and social) in delivering this in practice.
The analysis also shines a light on the need to develop diverse hydrogen production routes and carbon capture and storage (CCS) infrastructure at scale, to deliver net-zero cost effectively.
---
The Carbon Trust is sponsoring the Energy Transition Summit on 25 & 27 May! Register now to connect with key players in the energy sector to further drive this net-zero transition through policy and regulation, to innovation, technology and investment.