Hanan Friedman on decarbonising the freight sector through smart logistics optimisation
After the Transport Transition Summit, Climate Action caught up with Hanan Friedman, Founder and CEO at Trucknet, to discuss decarbonising the freight sector through smart logistics optimisation.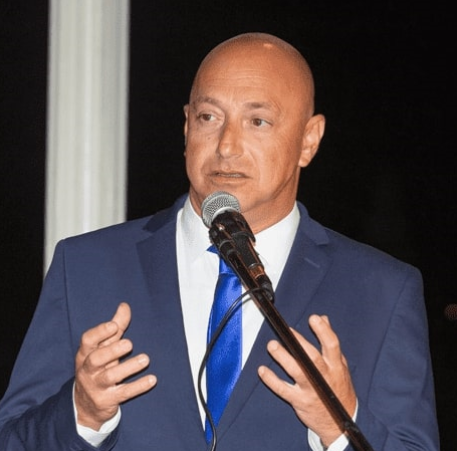 After the Transport Transition Summit, Climate Action caught up with Hanan Friedman, Founder and CEO at Trucknet, to discuss decarbonising the freight sector through smart logistics optimisation.
You started TruckNet in 2016. What was the specific problem you were trying to solve?
I understood that the global transportation and logistics industry needed sustainable and efficient solutions. Worldwide, 30% of the heavy vehicles on the roads are empty, a situation that results in unnecessary fuel consumption, air pollution, GHG emissions, traffic congestion and accidents. I saw that the existing attempts for finding solutions did not solve the problem. We needed to find a way to keep trucks at full load in order to get the empty or partially empty trucks off the roads. I decided to focus on optimization through digitalization of fleet rides within a shared economy (rather than in-house).
Tell us about your solution. How does the system and its technology work?
Trucknet's cloud-based platform receives real-time transport data from different transport and logistics companies, where each transport route is quickly analysed; thereby inefficient routes can be readily detected. Fleet managers have the opportunity to negotiate with other companies in order to reduce the number of empty or partially empty trucks. This of course results in less kilometres travelled, less fuel consumption, reductions of GHG emission as well as less accidents and congestion on the roads.
Our AI and ML based technology offers a one-stop-shop innovative algorithmic solution that allows connection for all transport modes to ensure efficient logistics operations. Connecting to our platform improves fleet visibility, optimizes route scheduling, offers full digitalization and can increase efficiency for the entire supply chain.
How is it applied? Who is it for?
The system collects real-time data based on telematics technology, such as GPS location as well as operational information from TMS (Transport Management Systems) in an automatic manner. Optimal matches can be made between cargo companies for utilizing available empty space in their trucks. Connecting to our multimodal digital platform (air, sea, rail), can significantly improve efficiency, visibility and profitability throughout the entire supply chain.
What could the application of this technology achieve in terms of value for money and road freight's decarbonisation? Can you quantify that?
For example, during the past months we carried out a pilot project with Renault, which involved an initiative to optimize 370 rides. We succeeded with the optimization of 268 trips, leading to a success rate of 68% as a result of connection to our system. I was very pleased to see that Trucknet's platform assisted Renault in achieving savings of about 17% of the company's turnover. The possibility for companies to find automatic matches based on real-time location will undoubtedly result in future significant savings for freight companies, contributing to a reduction of emissions and more.
How do you collaborate with partners across the full transport industry?
Our automatic platform integrates with the leading providers of telematics and TMS systems. In addition, we try to incorporate our methods of location-based matching with them. At the same time, we aim to improve connectivity and eco-sharing throughout the entire supply chain (including rail, sea and air).
You've represented TruckNet at COP25 and other negotiations. How are you approaching COP26? What does a successful COP26 look like for you?
At COP25 in Madrid we participated in the Sustainable Innovation Forum, as well as in an ITF (International Transport Forum) side event and we plan to be on board again this year. It is clear that transport issues will be high on the agenda in Glasgow, both in the official discussions and on the side. Transport emissions are still rising and I know the EU is very keen to implement measures to promote smart mobility and significantly reduce emissions in the sector. I plan to present Trucknet's solution there in-situ as well as take part in the virtual international event. Hopefully, the negotiations will result in smart government policy that will require the private sector to be more active, take responsibility and create appropriate reduction strategies in the years to come.
---
You can watch all the sessions from the Transport Transition Summit here.