Graham Reid on the power of consistent climate communication
Climate Action caught up with Graham Reid, Senior Vice President, Sustainability at Weber Shandwick, to discuss the power of consistent climate communication.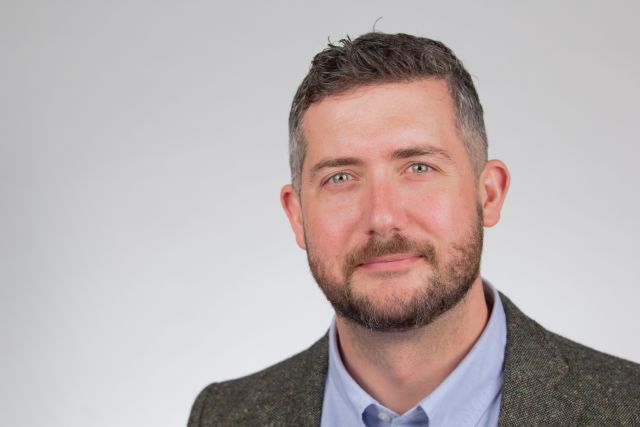 Climate Action caught up with Graham Reid, Senior Vice President, Sustainability at Weber Shandwick, to discuss the power of consistent climate communication.
How important is the power of collaboration for Weber Shandwick in driving climate action?
The climate crisis is bigger than any one government, brand, individual or organisation, so collaboration is clearly a crucial driver for effective climate action. It helps to drive innovation, to inspire powerful sharing and scrutiny of ideas, and to enable implementation at scale.
From a communications standpoint, we've seen the nature of collaboration changing and, importantly, maturing among the corporate clients we support, influenced by the move of climate and sustainability issues from communications and sustainability teams and into the boardroom.
This evolution has meant that where previously collaboration in the communications space might be focussed on ESG compliance or nice-to-have CSR initiatives, we now see brands prioritising deep conversations between business, NGOs, customers and supply chain players, to take on major topics like business model approaches and systemic change. Today, corporate leaders are under pressure to protect business viability and a right to operate in an environment of tightening policy, consumer scrutiny and often real risk to operations driven by the climate crisis. Rich collaboration is key to managing these risks to business.
Communications plays a crucial role in this landscape, where corporate leaders, policymakers, NGOs and others will come together with differing and sometimes conflicting viewpoints. Our work involves bringing together these complex yet powerful stakeholder groups in a way that drives industry-level progress on climate, as well as helping to communicate that progress in a way that inspires change outside of the immediate stakeholder bubble.
How can corporates effectively drive climate momentum throughout the year to ensure they are effectively positioned for the COP?
Business is going to have a critical role to play at COP28, but it's only credible voices, communicating with clear purpose, that will find their space in a very busy conversation.
We have a team made up of global experts looking closely at the upcoming conference. It's a conference with dual narratives that must be navigated. On one side, those that see it as a powerful convening moment that enable companies to engage in the process and contribute to progress; on the other, those that are challenging the conference and the process itself, and lack of progress made.
To support, we've developed a suite of services that will provide clients with in-depth intelligence of the conversations around COP28, strategic advice and positioning support, and delivery of engagement with stakeholders and media on the ground at the COP itself.
Companies can sometimes fall into the trap of viewing COP as the most central communications moment for sustainability content. Important advice that we're giving to our clients is that COP isn't just a moment in time, it's a milestone in what should be a constant and consistent sustainability communications approach.
Additionally, the conversations we consistently see in this space now are about systems-level change, and businesses will need to arrive a COP with a clear position on their role in driving that change. What value does your enterprise bring to the COP dialogue, and to which audiences?
This year, even large scale, public sector or corporate commitments – the likes of which we have seen at many recent COPs – are likely to be met with some cynicism.
Our key message, as brands look to build momentum to what is being dubbed an 'action COP' is don't just look to Abu Dhabi. Map out the value you bring, and the message you want to land, and drive momentum all the way through, considering other milestones – Davos, London Climate Action Week, New York Climate Week, and everything in between. For communicators, we're in a space where we've moved away from solely broadcasting achievements, to demonstrating how an organisation is bringing ongoing societal value or providing solutions to issues. A new product announcement, or an inward-looking net zero milestone success isn't going to cut it.
Why is clear, consistent climate communication so important and what are the most effective methods for these communications?
There is much evidence to show audiences across the board making increased calls from corporates for transparency and clarity. Greenwashing scrutiny is rightly playing out on many levels – as consumers scrutinise the authenticity of net zero plans, sustainability initiatives or the impact of new innovations, the growing ESG investor set are feeding an increased need for clear and consistent measurement of a business' performance across environmental, societal and governmental metrics. Meanwhile, policymakers across the EU, UK and beyond continue to legislate around sustainability marketing in ways that are resulting in fines and penalties for even those brands that might communicate with the best of intentions.
So there is risk, but there is also opportunity. The proactive position is that only through consistent climate communication can a business or brand drive real change and influence. Yet, this has to be done with authenticity and credibility, which in turn can only be achieved by telling a truthful story on progress, sharing wins but also communicating the challenges, all the while demonstrating action.
The strongest communications will have purpose, drive towards a clear objective, and understand the audiences that a brand or business is trying to engage.
How can Weber Shandwick help position organisations at the forefront of climate leadership?
The most powerful communications programmes are driven by brave ideas that connect with people – ideas that shape culture and, in the case of the climate crisis, drive positive action to take on this greatest challenge of our age.
When it comes to climate leadership, different organisations are at different stages on their communications (and operational) journey. Some may be well established, and ready to lead conversations and progress, others might be at the start of that journey, scaling a new innovation or tackling their own climate challenges.
We help businesses to gain clarity on where they are on that journey, and plot how where they would like to get to. This comes through a deep understanding of the client landscape, monitoring conversations in media and on social media, then with that understanding building effective communications programmes that can help to influence positive impact. This could be encouraging behaviour change, heralding innovation, raising awareness of climate challenges or organising stakeholders around a pressing issue. Key to our approach is helping a client to tap into cultural and societal conversations in a way that helps them to shape and mould the discussion.