Global environmental markets: Carbon Trade Exchange
Wayne Sharpe is the chairman and founder of Carbon Trade Exchange, the world's first and largest global platform for trading in environmental commodity markets including carbon, RECs and water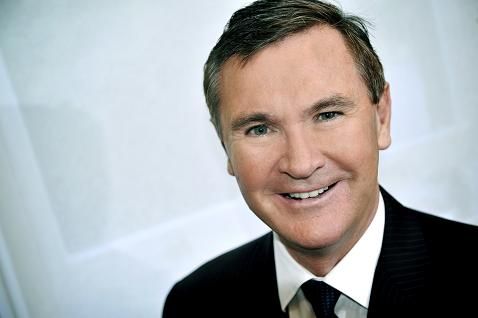 Carbon Trade Exchange (CTX) is the world's first and largest global platform for trading in environmental commodity markets including carbon, Renewable Energy Certificates and water.
Climate Action spoke to the chairman and founder of CTX, Wayne Sharpe, about the latest developments in the sector, the future of environmental markets and the role of these markets in a future international climate deal.
---
Could you tell us a bit more about Carbon Trade Exchange and how the company is operating markets in carbon, Renewable Energy Certificates (RECs) and water?
Carbon Trade Exchange (CTX) is a wholly owned subsidiary of Global Environmental Markets (GEM) and was founded in 2009 to operate spot exchanges in multiple global environmental commodity markets including Carbon, RECs and Water.
CTX currently operates the largest exchange in the world for Verified Emissions Reductions (VERs), bringing unrivalled liquidity to the global voluntary carbon market.
The commercialised technology platforms that we operate allow us to cover the various products that exist within multiple markets and provide an exchange by which sellers and buyers are matched in a secure and efficient manner. The exchange provides a trusted global marketplace which removes risk in the delivery-vs-payment process, making it easier for businesses of all sizes to invest in sustainable, clean-tech, and energy-efficient projects around the world in support of a more efficient and low-carbon economy.
The Australian government repealed its Carbon Pricing Mechanism (CPM) policy in July. What has that meant for Australian businesses?
Repeal of the CPM without a suitable replacement resulted in policy uncertainty for Australian businesses and the industry. When there is an increasing global trend of governments, industry and business working together to price carbon and reduce emissions, the absence of a legislated carbon price in Australia is disappointing. It does however provide Australian businesses with an opportunity to demonstrate business leadership by incorporating voluntary carbon offset policies into their broader corporate sustainability plans.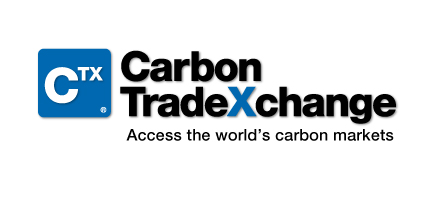 What's more important is that these are the jobs of the future, and combined with the sectors they support to create a low carbon economy, they are driving innovation, invention, education, investment, manufacturing and huge job creation all over the world - just not in Australia. Biomass, biogas, pyrolysis, non-nuclear fusion and tidal wave technology are key components that our young scientists and engineers could be excelling in. Unfortunately they will not for the reason that the best and brightest will be lured to greener pastures overseas.
As highlighted in the September 2014 CDP report, many large companies are already advanced in their use of carbon pricing and are ahead of their governments in planning for climate change risks, costs and opportunities.
CTX launched Australia's first fully electronic Renewable Energy Certificate (REC) market in July. What is the market offering and what has been the response in its first few months?
On the back of the last Australian election, with the current Government's pledge to retain Australia's Renewable Energy Target (RET), CTX began the development process to create a REC Trading Platform to provide the market with a secure, transparent and liquid web-based trading environment to spot trade RECs.
The RET aims to encourage the generation of electricity from renewable sources and to reduce Australia's greenhouse gas emissions from the electricity sector by creating Large-scale Generation Certificates (LGCs) and Small-scale Technology Certificates (STCs), both of which are tradable on the platform.
The CTX REC market provides a single exchange platform for buyers, sellers and brokers, increasing liquidity and transparency in the market, and avoiding ... additional costs and greater risk
The CTX REC market provides a single exchange platform for buyers, sellers and brokers, increasing liquidity and transparency in the market, and avoiding the over-the-counter processes that involve additional costs and greater risk.
The response has been positive from the industry and market participants, and trading has begun on the platform, despite the current uncertainty surrounding Australia's Renewable Energy Target.
In line with CTX's continued global expansion, there are plans to also launch into the US REC market in the near future, across multiple state-based markets, to match its already global carbon platform.
CTX is a member of the International Emissions Trading Association (IETA) and the Carbon Market Institute. How do these partnerships lead to positive collaboration?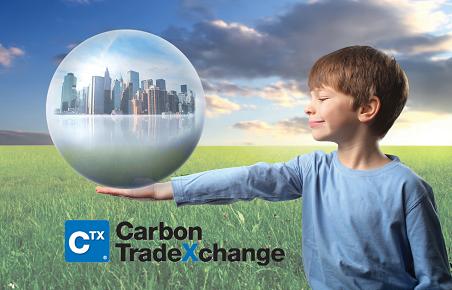 CTX has established strong relationships with various parties and companies around the world since its formation, and continues to develop new relationships as it expands globally. As a member of IETA and the CMI, CTX actively participates in global conferences, events and discussion groups with the aim of adding further value to the industry.
These key partnerships are central to positively influencing carbon market developments, increasing knowledge exchange and boosting commercial interaction between both private and public sector stakeholders.
CTX also has strategic partnerships with APX Environmental Registry and the major voluntary carbon standards including Gold Standard, VCS, Climate Action Reserve and American Carbon Registry.
With the CTX head office in Sydney, Australia, and international operations in the USA and Europe, are you expanding into other regions?
CTX is currently focused on these key operating regions and launching additional products in these markets; however has the ability to expand into other jurisdictions and markets. GEM can build and license technology to operate exchanges in environmental commodities in any country, any language, for any carbon or environmental instrument or allowance (or both), under the rules that country desires for its market.
With a legally binding agreement on emissions reduction set to be finalised at the 2015 COP21 UN Climate Change Conference in Paris, how crucial will effective environmental markets be?
Effective environmental markets will be critical to developing carbon pricing mechanisms and consequently the development of low carbon economies. It is clear that the major world leaders of our key trading partners know that climate change is critical to our future and they are currently implementing economically acceptable solutions to combat climate change. They also understand the vast opportunity this creates for business and the economy.
Effective environmental markets will be critical to developing carbon pricing mechanisms and consequently the development of low carbon economies.
More importantly, as these agreements come into play, exchanges will play a central role as they link key stakeholders, including the private sector, government organisations, registries, banks, carbon emitters, project originators, plus buyers and sellers. They also have the ability to converge fragmented or regional markets and provide international linkage allowing market participants to trade domestic and global environmental commodity markets, including carbon.
Technology plays an integral role in environmental markets, providing a platform and mechanism for markets to operate efficiently and effectively. Exchange technology infrastructure is fundamental to building deep, liquid, transparent and secure carbon and environmental markets.