Dmitri S. Sedov on how the ESG investment space is evolving
Ahead of the Sustainable Investment Forum North America 2019, taking place in New York on the 25 September 2019 during NYC Climate Week, we caught up with Dmitri S. Sedov, Chief Product & Marketing Officer at Preqin, to discuss how the ESG investment space is evolving.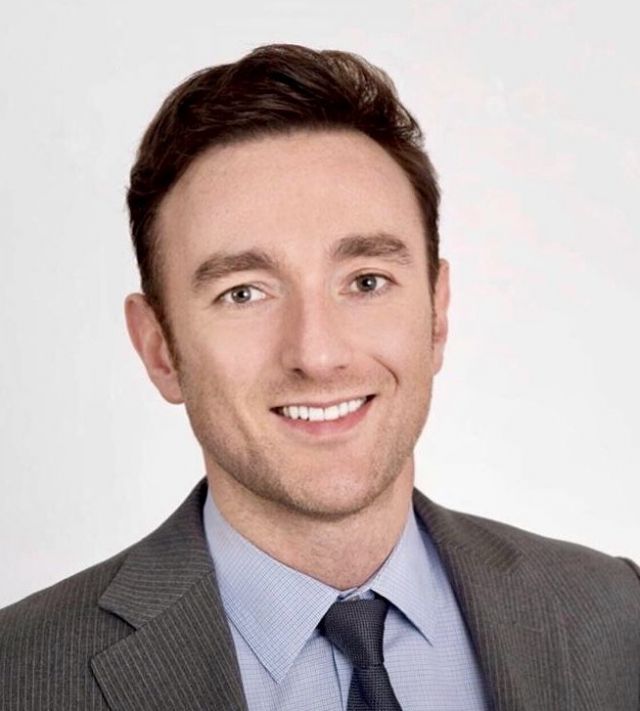 Ahead of the Sustainable Investment Forum North America 2019, taking place in New York on the 25 September 2019 during NYC Climate Week, we caught up with Dmitri S. Sedov, Chief Product & Marketing Officer at Preqin, to discuss how the ESG investment space is evolving.
How have you seen the ESG investment space change over the years and what are the biggest trends you see emerging over the next few years?
The ESG investment space has evolved though various stages as it matured. First, ESG was about excluding certain undesirable investments from portfolios, then it transitioned to Socially Responsible Investing that followed various industry frameworks and then into proactive impact investing, where investors focused on supporting specific opportunities, such as those around economic development and sustainable energy, that were intended to have a clear social and/or environmental benefit.
Now, we're seeing a move toward ESG pragmatism. Investors and fund managers recognize that the definition of ESG is very broad and complex, and there's no one framework or approach that can capture all nuances and flavours. We're seeing smart managers keep their eyes on ESG holistically and consider a variety of approaches that also balance their inherent objective to create value and generate returns for their investors. We're also seeing private companies increasingly provide transparency into ESG metrics, as fund managers face increasing pressure from their investors to collect and report them.
What do investors need for ESG disclosure data to play a bigger role?
The evolution in how ESG is defined, greater stakeholder engagement, new regulations, and growing sophistication of sustainability benchmarks are the key forces that are reshaping how investors think about responsible investing. In private markets, the pressure for greater ESG disclosure comes mainly from the asset owners who already have ESG targets for their pubic investments and who expect, rightfully so, comparability across their portfolios. As capital allocation to alternative assets continues to increase, investors' interest in how ESG risks and opportunities are managed by private capital fund managers (GPs) grows in lockstep.
For GPs, the rationale is the same as for their public market counterparts: assets that are better prepared for the unforeseen and are better governed perform better. However, private markets afford fund managers a unique opportunity to engage directly with every asset and obtain ESG data throughout the investment lifecycle. From doing non-financial due diligence to driving operational efficiencies to improving how their portfolio assets are governed, many fund managers are taking environmental, social and governance factors into account to create greater value for their investors.
The key challenge for private markets is achieving greater simplicity and comparability of ESG metrics. At Preqin, we are aiming to help investors, GPs and other market participants get on the same page with how environmental, social and governance considerations are factored into the private capital allocation and deployment decisions. We are building products that are meant to be a common baseline and a meaningful starting point in investors' conversations with fund managers about ESG disclosure and transparency across their investments in alternative assets.
It is said that the SRI Market is going to pass $23tr globally, but what do organisations, investors and governments need to do to keep this trend going?
ESG is one of the key drivers of value creation. In today's world, not doing "the right thing" in sole pursuit of profits is no longer accepted by most investors, especially those with patient capital who allocate to private markets. Numerous studies demonstrate that companies with better governance and greater appreciation of environmental and social factors outperform their peers. Therefore, asset managers who can demonstrate how they take ESG considerations into account are more likely to win investor mandates.
In public markets, emerging regulations mandating ESG-related disclosures, such as EU Directive 2014/95, are certainly helping grow the SRI market. And so do major indices and rating agencies. Offering robust methodologies and rigorous screening on a plethora of environmental, social and governance metrics, indices such as FTSE4Good, Dow Jones Sustainability Index and MSCI ESG Index, as well as S&P Global Ratings, Moody's Investor Services, MSCI ESG Ratings and other raters are effective catalysts of ESG compliance by large, publicly-traded entities.
A continued push from the public is as critical to the growth of SRI. We've seen several examples where leading pension funds have asked their plan members to weigh in on the level of ESG strategy they prefer. This impacts the entire ecosystem, as it creates more demand for qualified investments, which in turn makes it easier for these companies and projects to receive financing.
What is the importance of events such as the Sustainable Investment Forum for businesses interested in ESG investment?
Events such as the Sustainable Investment Forum enable stakeholders to come together, discuss common challenges and begin to build solutions. One of the challenges with ESG today is that there is very little standardization and consistency – there's not a common language around how we talk about ESG or measure what success looks like, particularly in private capital markets. Forums such as this make that alignment possible.
Preqin is a Silver Sponsor at the Sustainable Investment Forum North America, taking place in New York on 25 September 2019 during Climate Week NYC, find out more here.
Visit Preqin's website here.