Anthony Casciano on how lenders can help businesses transition from brown to green
Ahead of the Sustainable Investment Forum North America 2021, Climate Action caught up with Anthony Casciano from Siemens Financial Services (SFS) Americas about how a sustainable strategy is now mission-critical to business success and the ways in which lenders can help businesses transition from brown to green.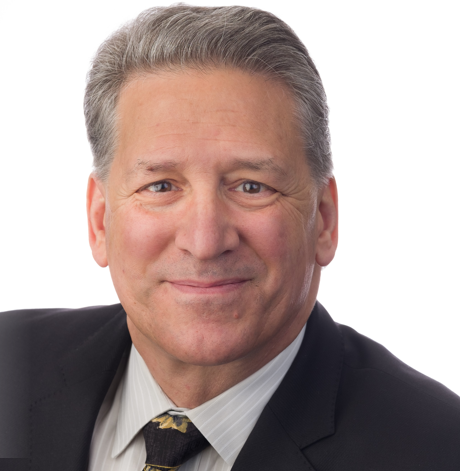 Ahead of the Sustainable Investment Forum North America 2021, Climate Action caught up with Anthony Casciano from Siemens Financial Services (SFS) Americas about how a sustainable strategy is now mission-critical to business success and the ways in which lenders can help businesses transition from brown to green.
What is motivating businesses to embrace sustainability?
Being sustainable and purpose-driven is not only a competitive advantage; it's an imperative. A strong focus on Environmental, Social, and Governance (ESG) issues can improve topline growth, reduce costs, minimize regulatory and legal interventions, improve employee productivity, focus investment, and reduce capital expenditures. A business that does not factor in sustainability risks profitability, growth, and talent retention. According to McKinsey, companies with high ESG ratings consistently outperform the market in both the medium and long term.
Sustainability has tangible and measurable economic benefits in terms of cost savings, energy efficiency, waste and toxins reduction, as well as long-term value creation that potentially creates new business models and opportunities. Besides the direct financial benefits, consider intangible benefits such as safety and health benefits (better working conditions, etc.), employee environmental awareness and increased productivity, enhanced stakeholder/investor relations, reduced environmental impact and resource conservation, as well as better efficiency and greater innovation.
Further, a sustainable business strategy is a proactive approach to protect your brand and mitigate financial risks. Improper business practices can damage a company's reputation and customer perception which affects the bottom line. I recently came across a study that showed 90% of S&P 500 bankruptcies could have been avoided during 2005 – 2015 if investors had screened out firms with below average environmental and social rankings five years earlier.
Why is now the time for businesses to take on this challenge?
World events – especially in the last couple of years – have enhanced the need to focus on sustainability across all industries. According to The Organization for Economic Cooperation and Development, by 2050, we will have a world economy four times larger than today that is projected to need 80% more energy. I see many companies postpone investment in energy-efficient infrastructure because of financial constraints, particularly during economic downturns. Right now, consuming less energy is as significant as producing clean energy.
With ESG being embraced across all sectors, it is the right time to use the momentum. We're at an inflection point that creates a unique ability to drive the greatest impact. According to Morningstar, ESG funds reached record highs in 2020 with over $51 billion in new investments, more than double the previous record set in 2019. These massive flows into ESG funds are proof that investors are increasingly recognizing the necessity and value of sustainable investments. The UN's Decade of Action ends in 2030, and we want our customers to be standing with us as we achieve our goals between now and then.
What role can finance play?
Investment is needed to help speed up adoption of more sustainable technology without sacrificing economic growth. In my role, I have the privilege to implement sustainable financing solutions. I also have a front row seat to the urgency. Our industries that fuel the economy – such as manufacturing – need the finance to play its part too. We need creative ways to think about sustainable investment. As someone who works with companies across all industries and of all sizes, I see it's clear we have the ability to make energy-efficient infrastructure more attainable for all. With that, we also have the unique ability to incentivize sustainability initiatives, so that we help our customers and the world in a multitude of ways.
One example is through a sustainability linked loan. Crown Castle is a communications infrastructure company headquartered in Houston, Texas that owns, operates and leases more than 40,000 cell towers and approximately 80,000 route miles of fiber supporting small cells and fiber solutions across every major U.S. market. SFS and other lenders provided Crown Castle with a sustainability linked loan in June 2021. The credit facility pricing is subject to adjustment based on KPIs including Crown Castle's commitment to renewable energy and conversion to LED lights on certain cell towers over a 5-year period. Through this Credit Facility, Crown Castle is incentivized to be greener.
We also recently made an equity investment in 80 Acres Farms, which uses vertical farming to shorten the farm-to-table footprint, reduce food waste, and use 97% less water than traditional farming – all powered by renewable energy.
Financing can also help companies tap into sustainability investments without sacrificing their bottom line or overall economic growth. For example, energy-as-a-service (EaaS) solutions give customers – from commercial and industrial (C&I) clients to municipalities, universities, schools, and hospitals – access to green, independent, reliable, on-site energy solutions with zero upfront capital and predictable energy costs. EaaS allows customers to focus their scarce resources and capital on their core business. Through ESG financing, we can decarbonize operations, modernize infrastructure, and minimize waste.
How can finance help address specific industry pain points?
Many people think of wind farms and solar panels as the only sustainable investment opportunities, but there's a lot of impact to be made across industry at every point of the supply chain. Manufacturing and production sectors currently produce about a fifth of global CO2 emissions AND they consume more than half of the world's energy.
Siemens provides a broad range of technology for companies to adapt to sustainable infrastructure and business practices to reach carbon neutrality. SFS provides the unique financing solutions needed to make this technology more widely available. Our access to, knowledge of, and experience with Siemens' technology, as well as our innovative financing solutions, uniquely position us to help our businesses lead in sustainability.
With more transparency, financing can help connect investors to sustainable investment opportunities both big and small in industries like manufacturing. Through financing solutions, such as sustainability-linked loans with as well as EaaS models, lenders can show a link between carbon efficient operations and ESG ratings so we can incentivize the need to decarbonize businesses across all industries. Learn more about SFS here.
---
Anthony Casciano is speaking at the Sustainable Investment Forum North America during Climate Week NYC, you can join him by registering here today.